Campervan living is amazing. Who wouldn't want to live the van life that gives you the freedom to explore on your own terms? But it's also an experience that can be made so much better with the right gear. No worries, we've got your back. Here we have compiled a list of the best campervan gadgets to help make van life easier for you and your family on the road!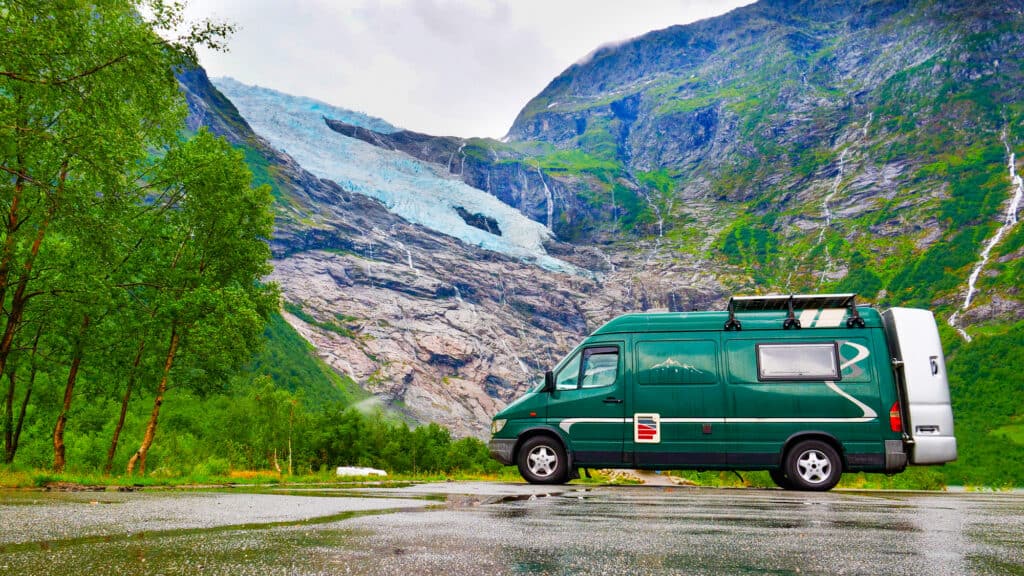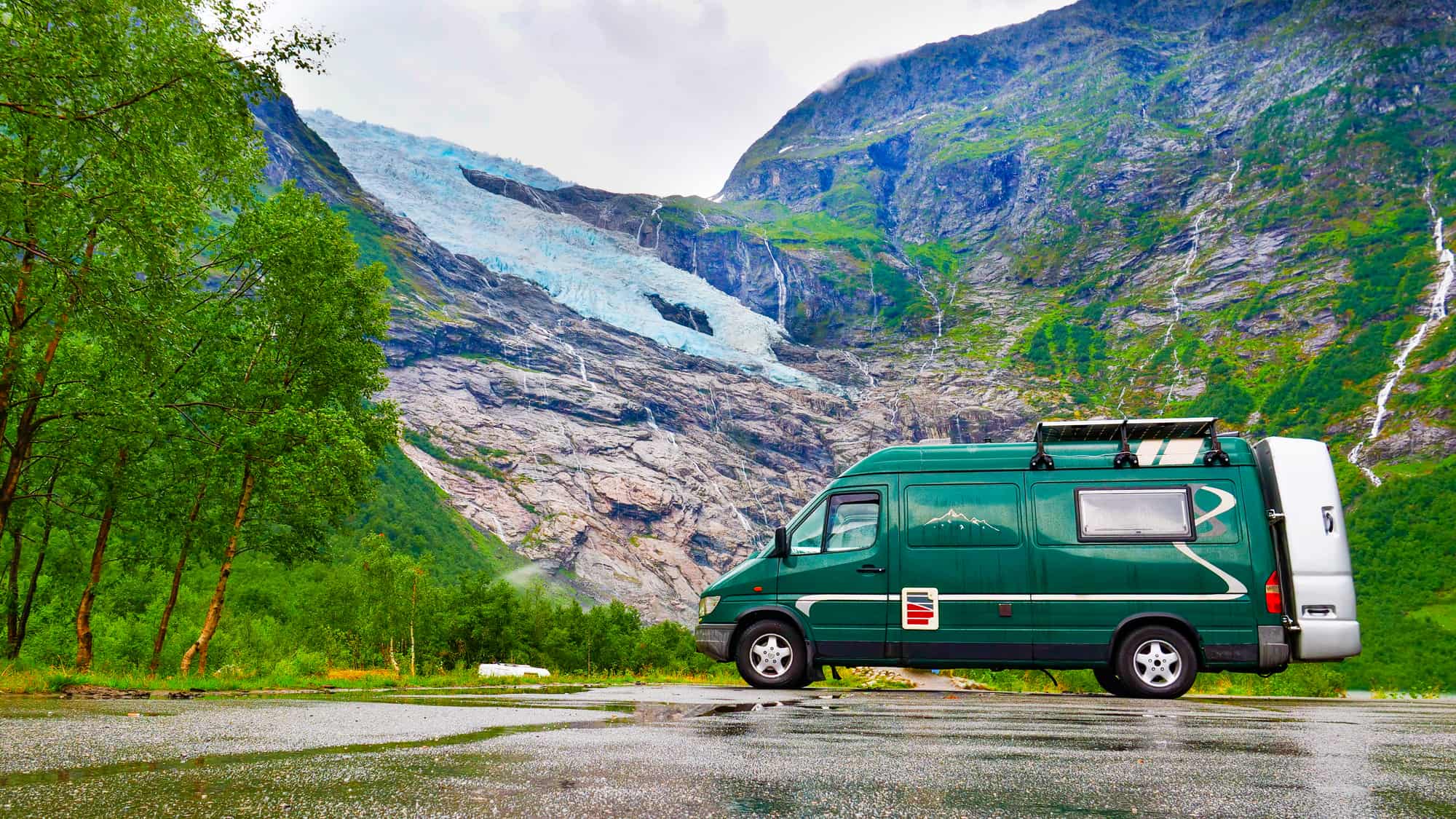 Best Gadgets for Your Campervan
From kitchen essentials to entertainment systems, this list has something for every campervan owner! To make it easier for you, we've organized this list into the following categories so you can find camping gadgets that make your life easier. We've also included links to where you can purchase these campervan gadgets. Many links are affiliate links which means we may earn a small commission if you make a purchase.
🚐 Campervan Gadgets for the Kitchen – Cooking in a tiny space doesn't have to be difficult nowadays. The best campervan accessories for the kitchen are either creative storage solutions or smaller versions of full-size kitchen gear.
🚐 Cool Campervan Gadgets for Lighting – Adding extra lighting to your van that won't take up extra space or use a ridiculous amount of power is an absolute must for serious van owners.
🚐 Fun Gadgets for Van Life Relaxation and Comfort – Whether you have a super small van or a huge Winnebago style set up, being comfortable and winding down is usually top of people's wish list. These campervan accessories will help you do just that!
🚐 Gear for Heating and Cooling Campervans – All-weather camping can be fun and comfortable if you have a variety of heating and cooling solutions. These motorhome accessories will help you keep snug in the cold weather or keep cool on a hot summer day.
🚐 Electronic Gadgets for Camper Vans – Not just about practical essentials, electronic gadgets also include luxury electronics that are sure to keep you entertained on a rainy day.
🚐 Essential Campervan Accessories – Practical gadgets for every savvy camper owner while they're actually on the road. These are great gadgets to make traveling in a van easier and safer.
🚐 Van Life Gadgets for Security and Safety – These particular van life gadgets focus on the safety aspect of traveling around in your camper. Whether it's keeping valuables protected or securing your van itself, they are absolute musts.
🚐 Gadgets to Keep Your Van Clean and Organized – Keeping things clean and tidy is essential when you're living in such a small space. These gadgets make camping life cleaner! And all of them are small enough to tuck away when not in use.
Campervan Gadgets for the Kitchen
Cooking in such a small space can seem like a daunting task to some. There's no need to worry, though, thanks to these great camper gadgets for the kitchen. Small appliances that can tuck away in little nooks and crannies are a campervan owner's best friends! Take the stress out of cooking in your camper with any of these van life gadgets, and every trip will feel a whole lot easier. Here you'll find some great kitchen ideas that you might not have thought of before.
Cool Campervan Gadgets for Lighting
If you're looking for lighting solutions for your van but don't want to use loads of extra power, this is the category for you! Whether you wish to add a bit more of a homely touch or need some practical lighting solutions, there is sure to be something here. From twinkly fairy lights that double as pretty decorations to solar-powered solutions that keep power consumption down, we've got it all. Light up your next stay in the van with one of these great lighting gadgets for campervans.
Fun Gadgets for Van Life Relaxation and Comfort
What is the point of going on an epic trip in the van if you're not comfortable and relaxed during the trip? These products will help up the comfort levels and provide some relaxing entertainment, even with your limited living space. A great way to "add space" to your van is to live partially outside. Some of these campervan accessories will help you relax outdoors in the evening and feel like you've added a whole new room to your campervan. Add a touch of comfort and relaxation to your next trip with any of these must-have motorhome accessories.
Gear for Heating and Cooling Campervans
If you want to enjoy van life all year round, you need some cooling and heating solutions no matter the weather conditions. This category is full of essential campervan accessories to cool you down on hot summer days and keep you snug and warm during the winter months. Whether you just want to be cozy at night in bed, build a fire to warm up outside, or get the air flowing through the van, there is sure to be a great gadget here for you.
Campervan Electronic Gadgets
From luxury products that will add entertainment to any trip to practical gear to keep the power flowing, these electronic camper gadgets are sure to make your next trip enjoyable. Every campervan owner needs some practical solutions to keep the power flowing, and some of these do just that. There are a lot of electronic gadgets that can come in handy in a campervan, but I've picked out my absolute musts for any trip.
Essential Campervan Accessories
Whether you just like to get to your campsite and stay put or do a lot of traveling around, these gadgets for campervans will make the actual journey safer. From practical ways to keep your mobile phone visible to recovery gear and emergency kits, we wouldn't leave home with every single one of these gadgets. After all, nobody wants to be stuck in the middle of nowhere. You need always to have a way to jump-start the van or repair a tire. These are the best campervan gadgets for when you are actually on the road.
Van Life Gadgets for Security and Safety
Keeping valuables safe or your campervan secure is non-negotiable for any van owner and especially if you are enjoying full time van life. After all, if someone steals from your van or steals your van, you lose everything. These gadgets either look after valuables or keep the van trackable or locked uptight. Give yourself peace of mind on your next trip by investing in these essential motorhome accessories, and you won't regret it.
Gadgets to Keep Your Van Clean and Organized
Living in a small space can be tricky if it's not kept clean and well organized! Make it easy to keep the van tidy with these excellent van life gadgets for cleaning. From innovative storage solutions to keep things organized to small cleaning products that are easy to tuck away in a small space, there is sure to be something here that will make life easier. Check them out, and you might find a solution that you've never considered before.
It's time to take your campervan life to the next level! There are so many gadgets out there that will make living in a van easier, more comfortable and safer. We hope this list of over 40 of the best campervan gadgets was helpful for you as you plan your upcoming adventure.