Do you only dream of a wilderness experience? Is the idea of packing into back country a bit overwhelming? When that urge strikes to really get away from it all it's hard to find car camping where you don't risk being wedged between 2 giant RVs with generators and TVs running. That's why you should jump on an amazing opportunity to stay in one of the rustic campgrounds in Glacier where you can drive right up to the campsite.
These four rustic campgrounds in Glacier National Park provide a unique chance to nurture your wild side while camping only feet from your car. In these campgrounds you will feel like you have left civilization far behind.
Why no one else camps in these rustic campgrounds in Glacier
Well first off the roads to get to these campgrounds can really suck. On the West side, you will experience 6-10 miles of single lane, rutted, dusty messes. On some roads there's limited room for passing with large vehicles and trailers have difficulty with the sharp turns. Although the campsites are usually spacious, the road and parking space is limited which is unattractive to big vehicles.
Here luxury is a pit toilet. There is no shower, no potable water, no camp store. There is nothing!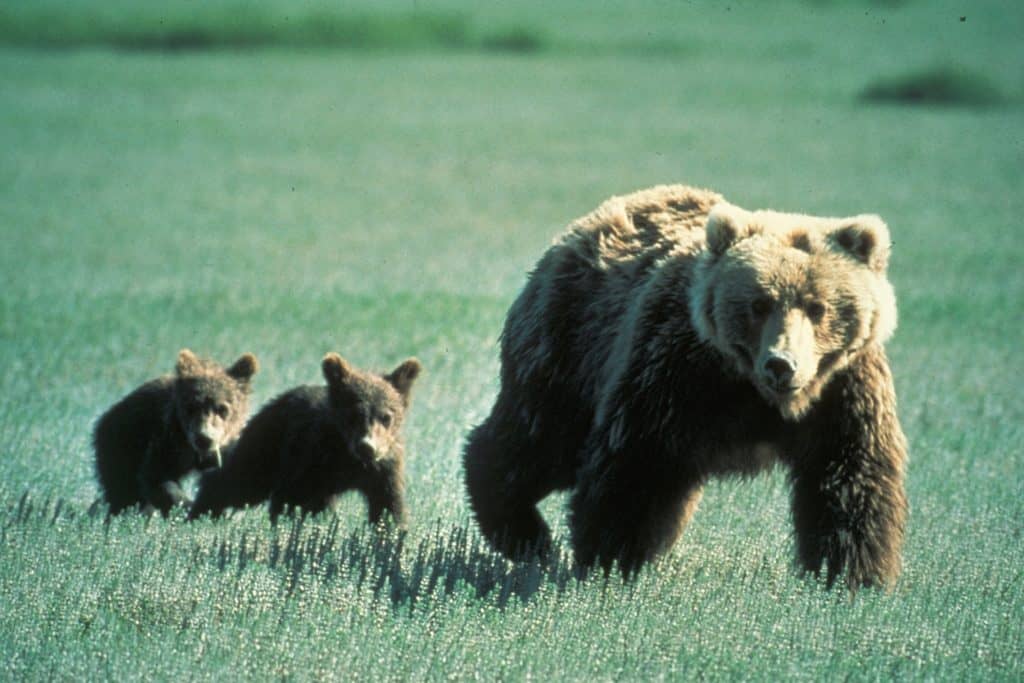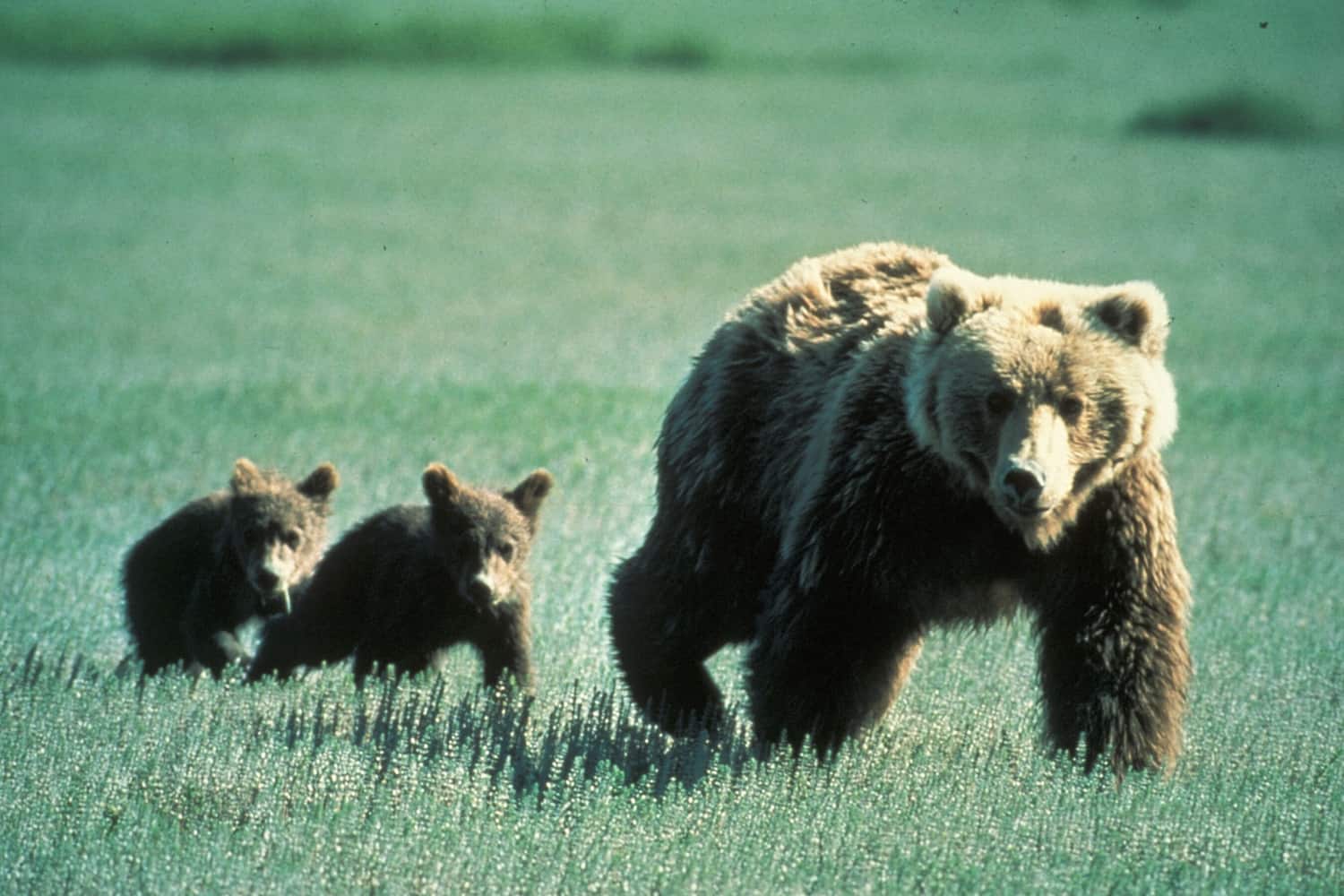 And did I mention bears?
This isn't your local zoo, it is Glacier National Park which is home to 300 Grizzly and 600 Black Bears living freely on the land. 
It is highly likely a bear will wander in or near these rustic campgrounds. Let's be honest here: the idea of a bear sniffing my tent truly frightens the bejeezus out of me. But the rewards that come with getting deeper into the park are beyond your wildest dream so it's worth taking the necessary safety measures.

As you can see rustic camping in Glacier is not for everyone!
But if you willing to take a little risk, if you take a few simple precautions, if you give up a few niceties, if you are a patient driver….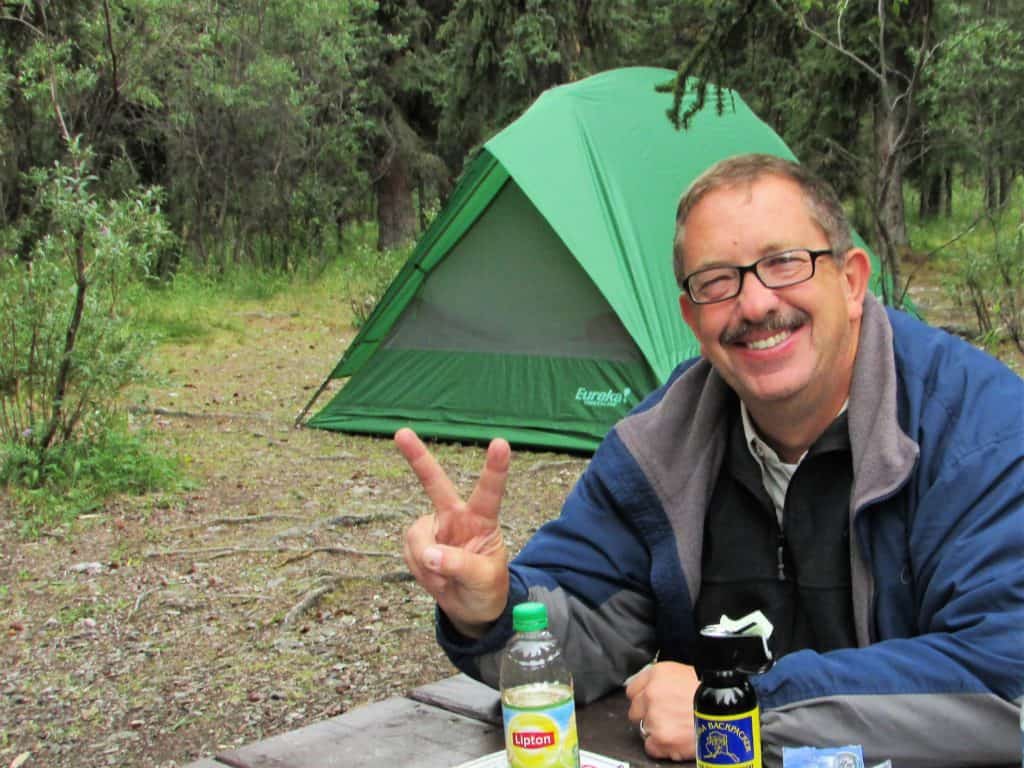 You can have a camping experience beyond your wildest imagination!
When you get away from the crowds the sounds, smells and sights of nature are so much more intense. Your ability to relax and enjoy the world around you increases.
Trailheads to amazing day hikes are near each campground, leading you off into the wilderness and farther away from all the craziness of civilization.

Which Campground should you choose?
Glacier National Park provides the perfect solution with its four rustic campgrounds. Cut Bank Campground is the only one on the East Side of Glacier. There are 3 choices on the North West side near Polebridge: Kintla Lake, Logging Creek and Quartz Creek. In total there are 41 beautiful campsites available if you are seeking solitude.
On the West side, our first choice would be Kintla Lake Campground because we love being near water. Here you can launch your kayak and float way in paradise. Unlike the other rustic campgrounds in Glacier, Kintla Lake has one pump with potable water. Because of the lake and hiking trails, it is also a popular day use area so you will have a few more folks hanging out during the afternoons. By late afternoon the day visitors clear out leaving only you and a dozen other tents who are serious about enjoying the quiet.
Logging Creek Campground and Quartz Creek Campground are both very small with only 7 sites each. The creek runs along each campground so you could easily score a site that lets you fall asleep to the sound of a babbling stream. Sweet dreams!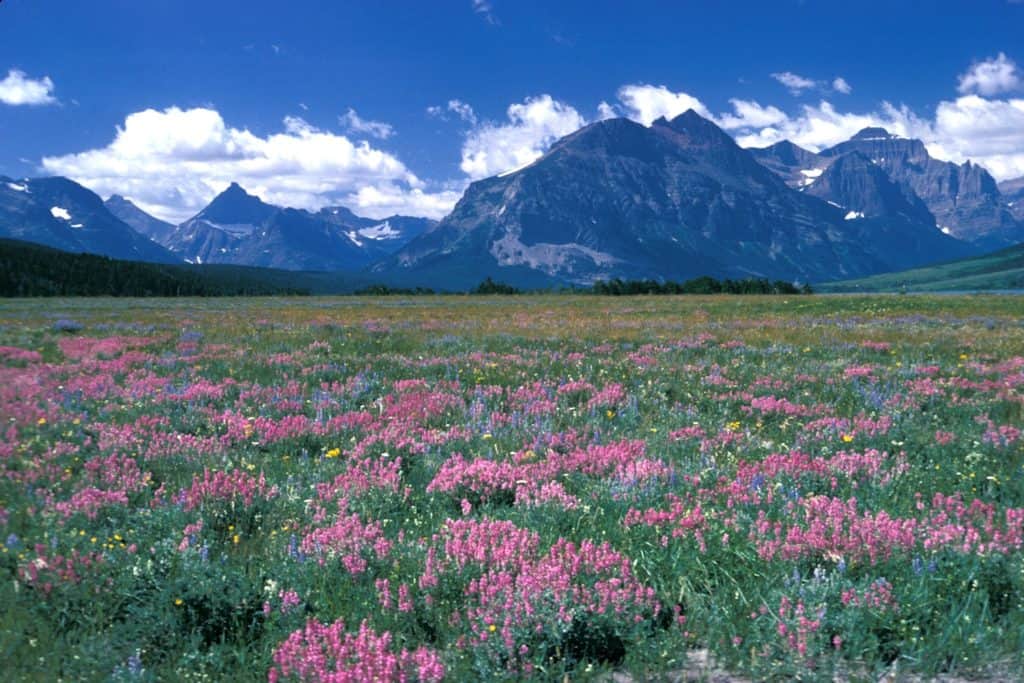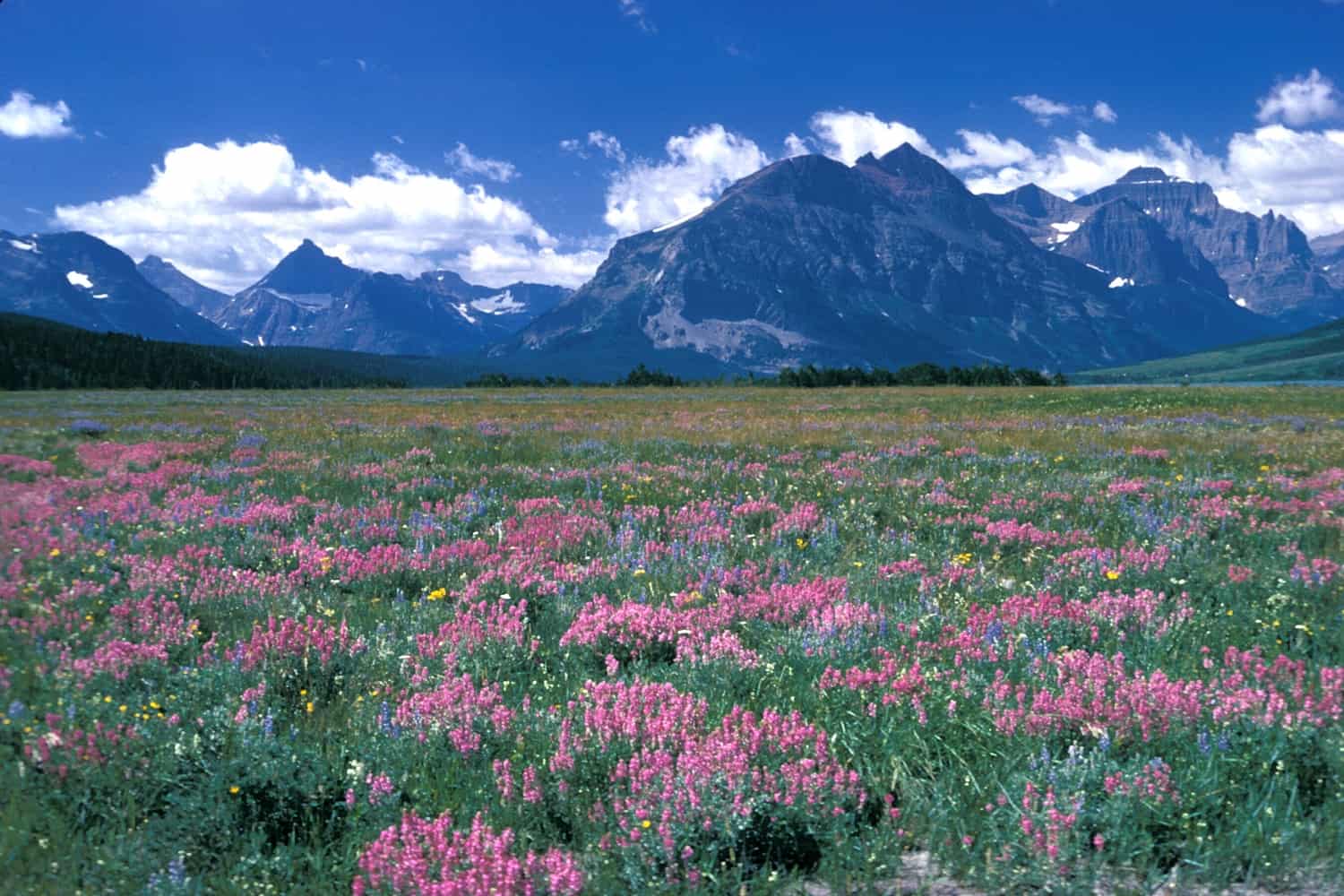 On the East side your only choice is Cut Bank Campground. Here you are camping in a lightly wooded area surrounded by the Prairie. What makes this campground unique is with only a few steps into the prairie you will find amazing views of the mountains. Throw in an inspiring sunrise each day and it's a bit of heaven.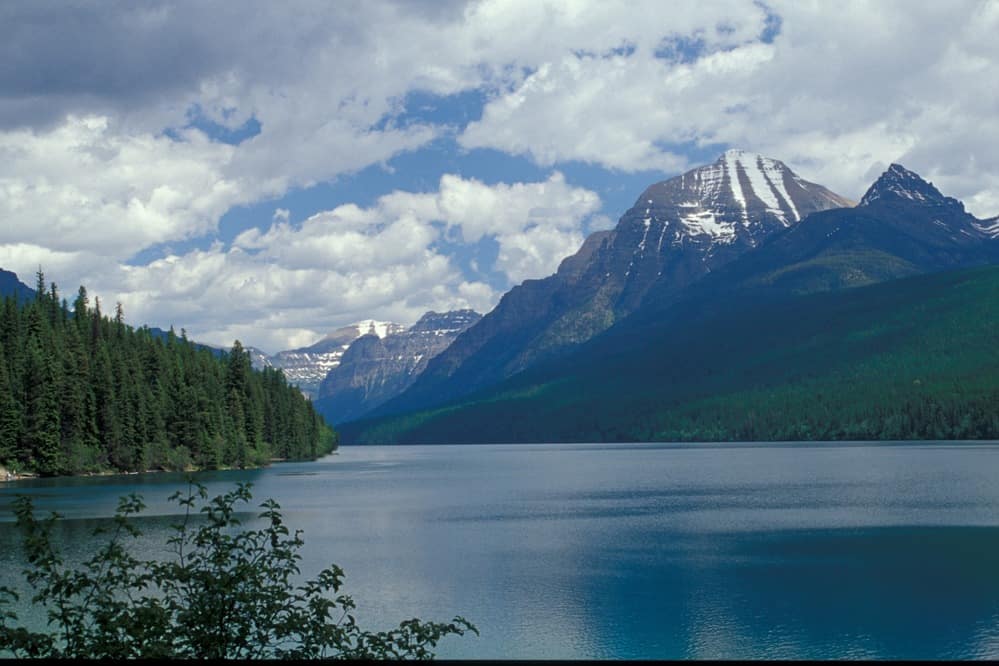 If this sounds great, but you're not quite ready to be that remote? Try Bowman Lake Campground in the Polebridge area. With only pit toilets and spigots for potable water it is still considered primitive. However you won't feel quite so isolated with a few more neighbors in the 48 campsites.
Grab your spot early!
Truth be told, these small campgrounds fill up most days in peak season by early afternoon. You aren't alone in your quest for privacy. So plan to arrive early in the day to stake a claim to your own bit of dirt.
Don't miss out on the opportunity to experience the gift that Glacier has to offer: true wilderness. Camping in one of the drive in rustic campgrounds in Glacier National Park will fulfill those dreams of finding your wild side!
If you have camped in one of these amazing campgrounds, please share your experience in the comments below. If you are headed to Glacier this summer, pin this article to your travel board!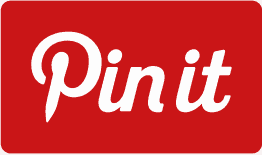 Tips for Staying in one of the Rustic Campgrounds in Glacier National Park
Speaking of bears, I really enjoyed both of these books featuring bears. Pick one up for your road trip!
This post contains a couple of affiliate links to make it easier for you to find products I have mentioned. You don't pay any extra and in some cases we could earn a small commission.