The perfect baselayer for folks who love winter outdoor adventures but hate feeling cold!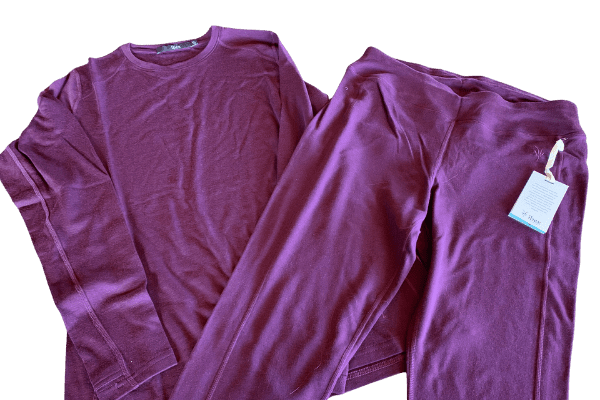 | | | | | |
| --- | --- | --- | --- | --- |
| | | | | |
| Warmth | Comfort | Price | Durability | Style |
| 🧡🧡🧡🧡🧡 | 🧡🧡🧡🧡🧡 | 🧡🧡🧡 | 🧡🧡🧡🧡🧡 | 🧡🧡🧡🧡 |
| 240g merino wool provides a lot of insulation in this midweight baselayer. | Smooth to the touch fabric with flatlock and offset seams. Feels cozy against your skin. | Premium pricing | Well constructed with double stitching and enough stretch for activities. | Available in 4 colors with a fit that looks sharp if worn all by itself. |
IBex graciously provided a pair of this updated base layer for me to test. However,this Ibex Woolies 2 review is all my wild and crazy thoughts after taking this product out for a spin. You can read more about how I tested it below. You'll find affiliate links in this article, which means I could earn a small commission if you purchase.
What We Love:
Very warm midweight merino wool
Soft finish to the fabric
No rub construction details like flatlock seams and offset seams, so they don't rub against your outer layer's seams
Wide, yoga pants style, waistband for comfort
What We Don't Like:
Expensive
Probably too warm for moderate winter weather
Our Main Thoughts About Ibex Woolies 2
Made of 100% Australian merino wool, the Ibex Woolies 2 are sure to provide all the comfort you expect from a high-quality base layer. To start, you get all the moisture-wicking and sweat-proofing that you'd expect from merino wool. They are well constructed for comfort and durability, so you'll want to wear them often. If you spend a lot of time outdoors exploring in the cold, it's worth the extra dollars to get this top and pants that will last many years.
I fell in love with this baselayer during a cold afternoon outside. Even while chasing the dog around in the snow, I didn't feel them binding or rubbing in any of those uncomfortable places (you know what I mean ❤). Of course, the most important factor on a winter day is that the Ibex Woolies kept me very warm. I'm going to dive into all of the details in the ibex woolies 2 review below so you can see if these are the best base layer for you.
How warm is warm enough?
Some people are born hot-blooded and can walk around in a t-shirt on the coldest days. And then there's the rest of us who freeze our hineys off as soon as the cold temperatures set in. If you are of the first ilk, I don't know what you are doing here reading about base layers (aka long underwear). The rest of you, just hang with me for a while, and you'll find exactly what you need for a warm and cozy winter.
So let's take a look at how the Ibex Woolies 2 rates
Warmth factor 🧡🧡🧡🧡🧡
The Ibex Woolies 2 have a 240-gram density merino wool. That means they are midweight base layers best for very cold weather. While hiking hilly terrain with our dog Charlie on a sunny 19°F day, I wore them and found myself very toasty. I was a bit too warm once we got moving and had to open my coat to ventilate. That means if it had been cloudy and windy, I should have been perfectly comfortable. And that's precisely what you want in a base layer, one that is flexible as temperatures vary during the day. So I gave the Woolies a 5 on warmth factor.
However, it's not just my opinion. There's a bit of science behind why merino wool keeps you so very warm in cold weather.
Why Merino Wool for Warmth?
There are other materials for base layers than merino wool, but you are crazy if you go with anything else for an active day. I go into great detail about why you should wear merino wool for your base layer in this article about the best merino wool base layers for women. The nickel version is that merino wool naturally does 2 very important things to keep you warm if you are active in winter:
It keeps you dry by wicking away moisture from your skin, moving it to the top of the fabric where it can dry without chilling you. Think about how you feel cooler when you step out of the swimming pool as the air evaporates the water from your body. When it's cold, the last thing you want is to be cooled by your evaporating sweat. So by moving that moisture away from your body with merino wool, you stay much warmer. Maybe you wonder how you could sweat at 15 degrees F? Actually, it doesn't take much… you have on your warm coat and gloves and hat and are perfectly comfortable… then you start pulling the kid's sled up the hill or chasing the dog, or the sun comes out on the ski slope, and you will sweat under those clothes.
Merino wool forms a superior insulation layer due to the tight weave of the very long fibers, creating many tiny air pockets. Just like insulation in your attic, those air pockets capture your body heat and hold it close to your body.
Merino wool is also naturally odor-resistant so that you won't be all gnarly and stinky after an active day of skiing or hiking through the snow.
It's important to note that if you are out on a sunny 30°F day, you'll probably find this base layer too warm and might consider a lighter-weight option. We share top choices at all fabric weights in this article on the best merino wool baselayers.
Comfort 🧡🧡🧡🧡🧡
Several factors make a base layer comfortable or miserable when actively playing in the snow. We took a close look at how the Ibex Woolies 2 baselayers performed in use.
1 – The feel of the fabric against your skin
When comparing to cheaper tops and pants at a similar fabric weight, the most significant difference is usually how the fabric feels. A cheaply woven merino wool will feel itchy, whereas a high-quality fabric feels softer to the touch. Why? What makes it feel itchy is an abundance of broken thread fibers. All merino wool will have broken fibers that naturally wash away in the laundry. But low-cost manufacturing can also cause an abundance of breakage.
Now don't think me too weird, but when I opened the package with my new Ibex Woolies, I was pretty excited to run my hand over a silky smooth and soft fabric. I was pretty much set up to love these pants and tops from the first touch.
2 – Rubbing and chafing seams
Well, actually, we want no rubbing and chafing. When wearing a base layer, you probably have 2 other layers of clothes on top. Plus, you might be carrying a backpack. If all those seams pile on top of each other, then they can rub your skin raw on a cold day. Ibex did a great job of offsetting the seams on the body, arms, shoulder, and legs to position the seams away from your other layers. The seams also have a well-constructed flat lock which means the seam edges are sewn down flat to eliminate bulk and rubbing.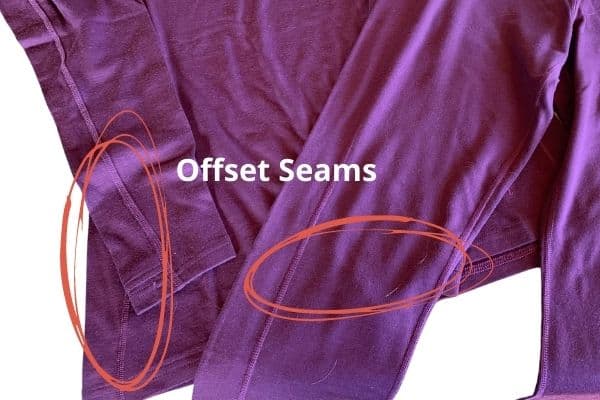 However, I'm not fond of the neck seam, which is double thickness. I'm pretty sure I know why Ibex did it that way: merino wool has limited stretch recoil, so the neckline often stretches out. The seaming method used on the Woolies ensures the neckline holds its shape over years of wear. So the question is, will that little bit of extra fabric rub under a backpack? I have yet to test a day of backpacking in this shirt, so I will report back. I'll also have to take the sewn-in label off the neck as that rub will bug me. If you also prefer no-tag shirts against your skin, the label is easy to remove.
Price 🧡🧡🧡
First, let me say that the one thing you might not like is the price. I had to take a deep breath when I saw that the tops and pants were over $100 each. Yes, you can find other merino wool baselayers for less, but I think you'll find it's a case of you getting what you pay for. A couple of things affect the price of merino wool base layers:
The density of the fabric weave. The denser the fabric, the warmer it is. Generally, lightweight merino wool material is in the 150-180 gram, medium weight in the 200-280 gram and heavyweight over 300 grams. That density increase means the clothing requires more wool and a higher manufacturing cost, so the price goes up.
The quality of the construction. That means the attention to detail paid by the manufacturer on things like how the seams are put together, how many and placement of the seams, the neckline and wrist construction. Plus lots of little details to consider that make a big difference in comfort and durability.
I believe that Ibex has nailed the quality of this base layer, so the price makes sense. If you make the investment, you will be wearing these Woolies on many adventures for years to come.
Durability 🧡🧡🧡🧡🧡
Generally, I notice a shirt falling apart first due to poorly constructed seams. I'm happy to share that the Ibex woolies pass in this area with flying colors. I've spent the last 2 days randomly tugging on seams and haven't found a flaw yet.
The other thing that will affect the life of this base layer is the fabric weave which, as I already commented, appears to be very high quality.
I want to make a quick side note that ALL merino wool will snag if used as an outer layer on rough terrain. Baselayers are meant to be protected by an outer layer. However, this shirt is well made and pretty smart looking, so it should do just fine as a shirt by itself under normal conditions. Also, merino wool will shrink in hot water or a hot dryer. So make sure you read up on how to care for your merino wool before washing.
Style🧡🧡🧡🧡
Let's get real; sometimes, you will wear your long underwear in public. One day, you will come in from the cold and strip off all those snowy outer layers right inside the door. So a nice-looking set of base layers is a real plus. That's why we love the color selection in Woolies 2 that goes beyond basic black. Of course, you have black! Other colors are a soft purple that I loved, warm chocolate, and navy with a black stripe in the side panels of the leg and shirt for a little extra style.
What I liked most was the fit of the shirt. When I looked in the mirror, I felt this was a shirt that could stand alone, and no one would know it was underwear. It has a snug fit but is not super clingy. The fabric is just thick enough that you can't see your bra and panties underneath.
My Final Thoughts: Ibex Woolies 2 Review
There are other cool features that I didn't mention that might be important to you that I'll sum up quickly here:
The sleeves have an optional horizontal thumbhole. Because the thumbhole is so discreet, I didn't think the shirt had thumbholes at first and was disappointed. I've come to appreciate using one to extend my sleeves as I add my next layer of clothes. However, Ibex was very clever in making the thumbhole horizontal, which blends in with the sleeve. That means if you choose to wear the Woolies top as a regular shirt (perfect for fall hiking), the shirt maintains a clean style. (Note that you have to remove the basting stitches on the thumbhole before using it.)
The pants have a gusseted crotch. How could I possibly forget to mention that? That means the seams in the crotch meet in a triangle instead of a normal crossroad. For us gals, that stops the rub in your privates. It also gives the pants more stretch when active. I gave that stretch the full test chasing our puppy in the snow!
Overall I'm delighted with my new Ibex Woolies 2 and expect to get a lot of wear out of them. I think you'll love them also.
About my testing activities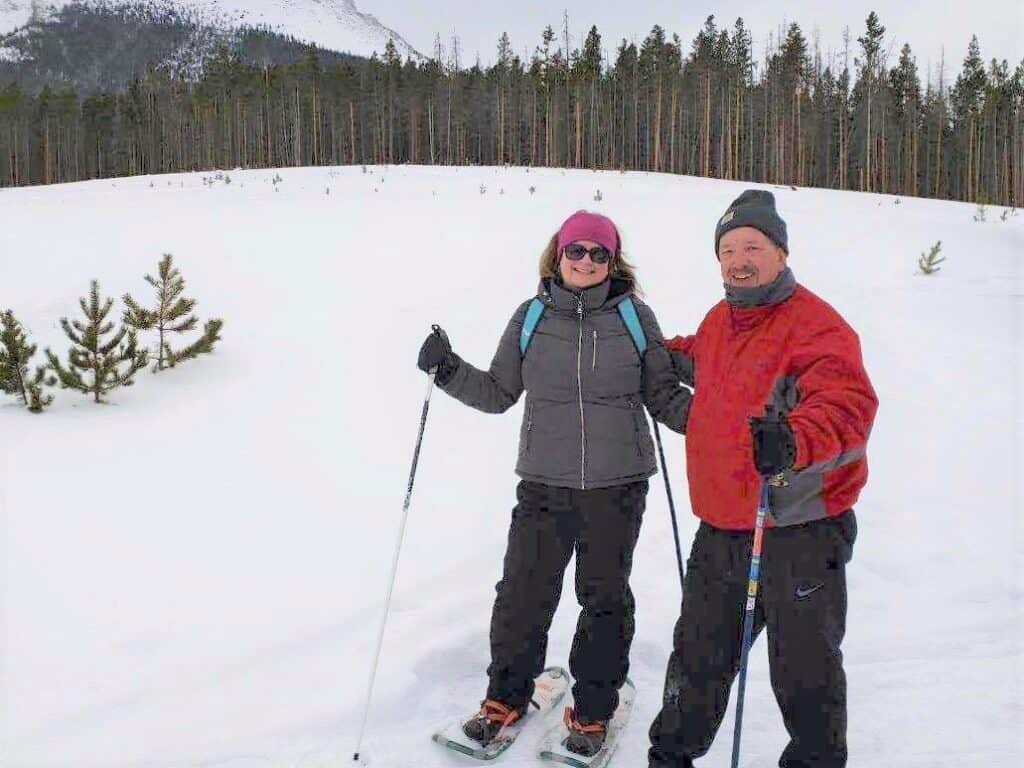 I'm a pretty casual outdoorsy gal. We love to day hike in the winter. We also venture North or West for cross-country skiing and snowshoeing during the winter months. I DO NOT like to be cold, so I have been trying different baselayers to ensure I stay warm no matter the weather. Brad (husband and partner in the adventure) is a bit crazy and hunts and ice fishes all winter, which means he highly values his base layers!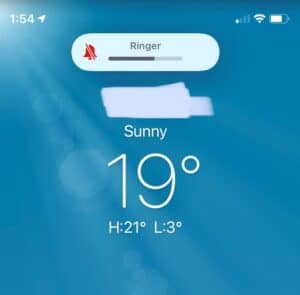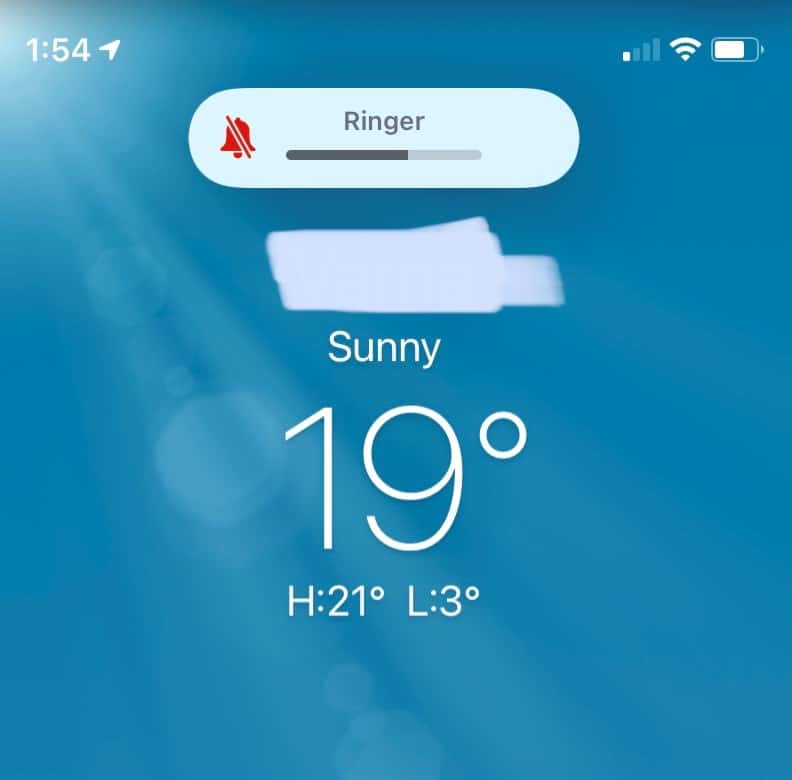 I received my new Ibex Woolies 2 over the holidays and took them out for the first time on a long walk with our new puppy, Charlie. Charlie thinks she's a husky (she's not) and loves the snow. So walks with her are long and very busy as she explores. The temperature was 19°F and it was sunny with little wind. Yes, the perfect day for a winter hike! I also tried to join Brad on the lake for a bit of ice fishing, but the ice was super smooth, and I forgot my Yaktraks, so I decided to hike back up the hill and try fishing another day.
I'm looking forward to taking my Ibex Woolies 2 on our coming trip to Northern Wisconsin. Yeah, that's the place that it gets so cold they drive the trucks right on the lake to fish. For more ideas on keeping super warm in the coldest weather, check out our article on What to Wear for Winter Hiking.
I hope this Ibex Woolies 2 Review has provided helpful information as you choose the best base layer to keep you warm.