This story should come with one of those disclaimers: "Don't try this at home", except I'm not a trained professional. And I'm sure there was a much better way to have handled my first moose encounter in Rocky Mountain National Park.
This post contains a couple of affiliate links to make it easier for you to find products I have mentioned. You don't pay any extra and in some cases I could earn a small commission.
Brad is a passionate fisherman so on most trips we make time for a bit of fishing. I usually take along a book and enjoy chilling along a lake shore or stream bed while he casts. So on this trip to Rocky Mountain National Park we headed for the beginning of the Colorado River, parking in the Colorado River Trailhead in the Northwest corner of the park. We didn't have to travel far down the trail before we were able to access the river. I always think of the Colorado River as being strong and wild, but at this point near its beginning it is little more than a creek.
We found a beautiful deep pool with a large rocky beach and settled in.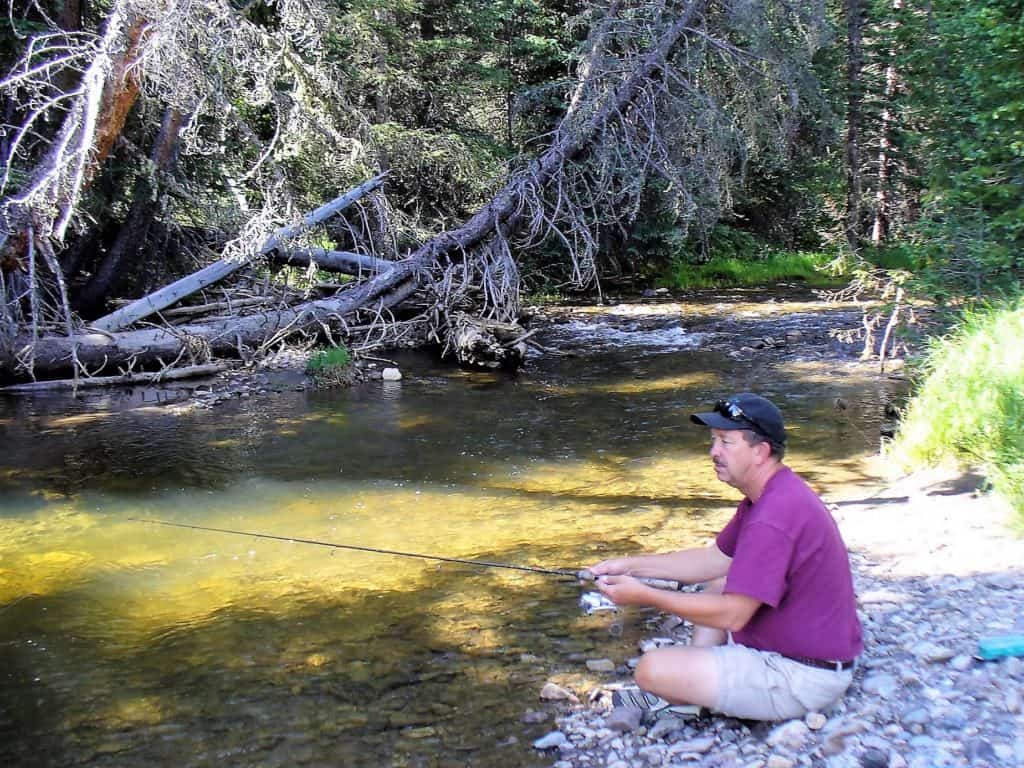 All was going well until Brad started moving up the river looking for that elusive fishing hole. Suddenly I realized that I was alone on the beach and I felt a "presence", as if someone was watching. Then I heard what I thought was a soft snort.
And I started singing!
Remembering the campground ranger talk the night before, I followed their instructions about making sure I was visible and noisy to avoid wildlife confrontation. Now certain a bear is approaching the water, singing all the while, I pack up my bag and start following the Colorado River to find Brad. That was also the opposite direct of the snort so it sounded like a good move. I get about 100 yards up the river bed and find a large animal's skeleton, elevating my level of fear. But no Brad.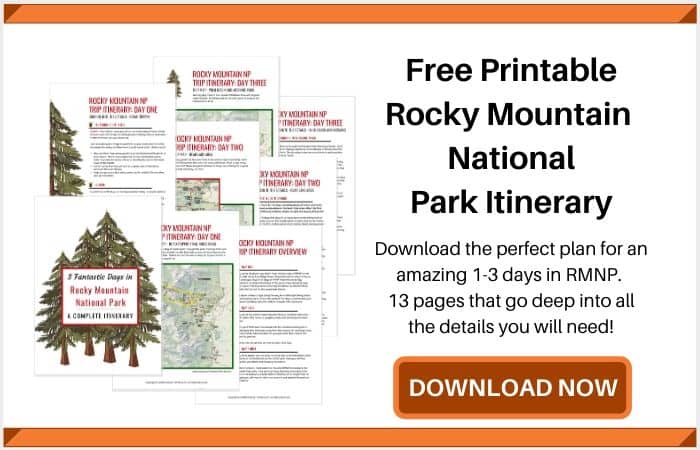 What to do? Keep going up the river bed? Brad could easily have hiked back on the trail that paralleled the river and pass right by me if I followed the river bed. Hike back to the car? I didn't know what Brad would do if he came back to the spot he left me and I was gone. Go back to the beach?
I decided to head back to the beach area hoping that Brad was headed back. I would approach slowly and continue to sing. Maybe I just imagined that bear!
And then I see it!
Standing on the far side of the river, in knee deep water stood a majestic male Moose. He found a patch of delicious green water grasses and was enjoying quite the feast. I slowly backed into the trees and watched.
Moments later Brad came up the shoreline and joined me. After a few pictures, we made a really big circle around the beach area to find the trail back to the car. He didn't catch the big one, but we definitely found a whopper of a memory that day.
My first Moose sighting will always be special. I'm glad I listened to my instincts. And I'm happy we sat through the Ranger talk about animal safety which left me feeling a little more confident. Here's a link to the ranger recommendations for being safe around wildlife in Rocky Mountain National Park.
Hiking Notes for The Colorado River Trailhead
The Colorado River Trailhead is the access point to a 3.1 mile (one way) hike to Lulu City, a mining town sight. The trail is wooded and fairly level making it a fairly easy hike. There isn't a lot to see at Lulu City but it does make a pleasant destination for a light day hike.
If you are planning to fish in Rocky Mountain National Park, currently you only need a Colorado Fishing license. But there are specific limits on bait, possession, lures, etc so check out the NPS web site before you head out to fish.
So maybe it wasn't a bear this time! But you should always have your

bear spray

with you when hiking in bear country.
Don't forget to save this to your vacation Pinterest board!