I bet you have a kajillion questions before you go to Colorado…
Here's the complete guide to Rocky Mountain National Park that will answer ALL your vacation planning questions…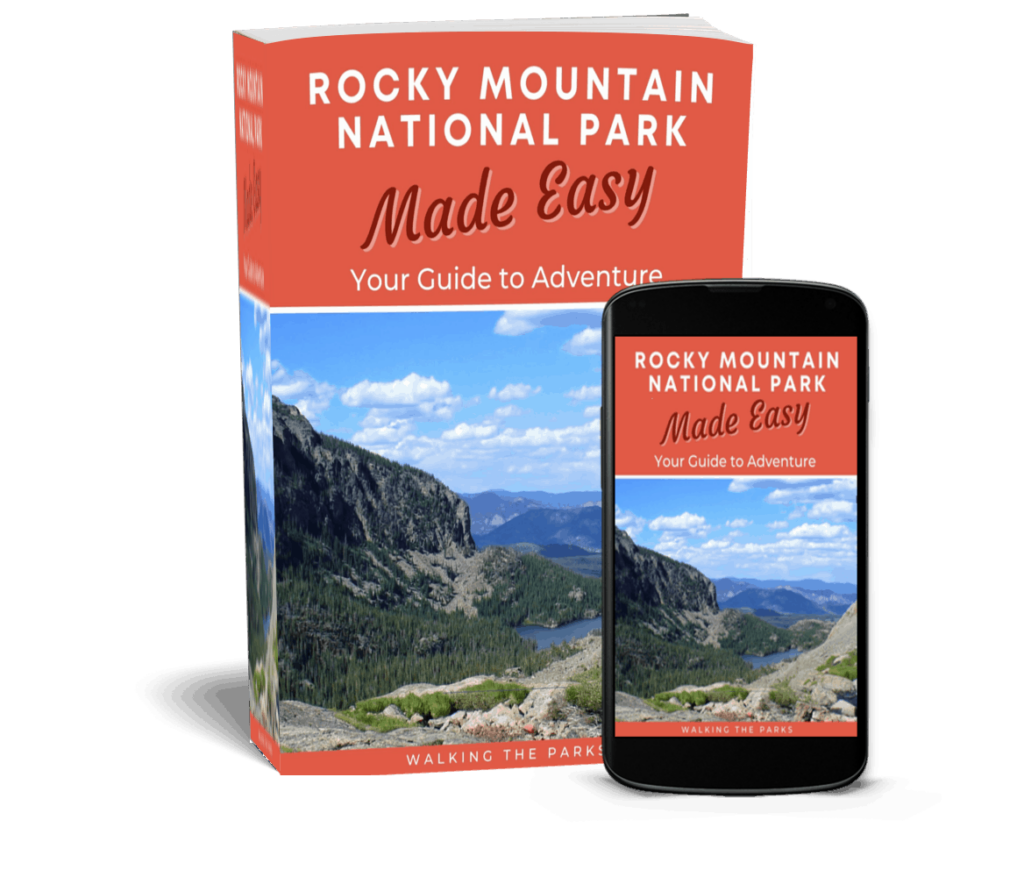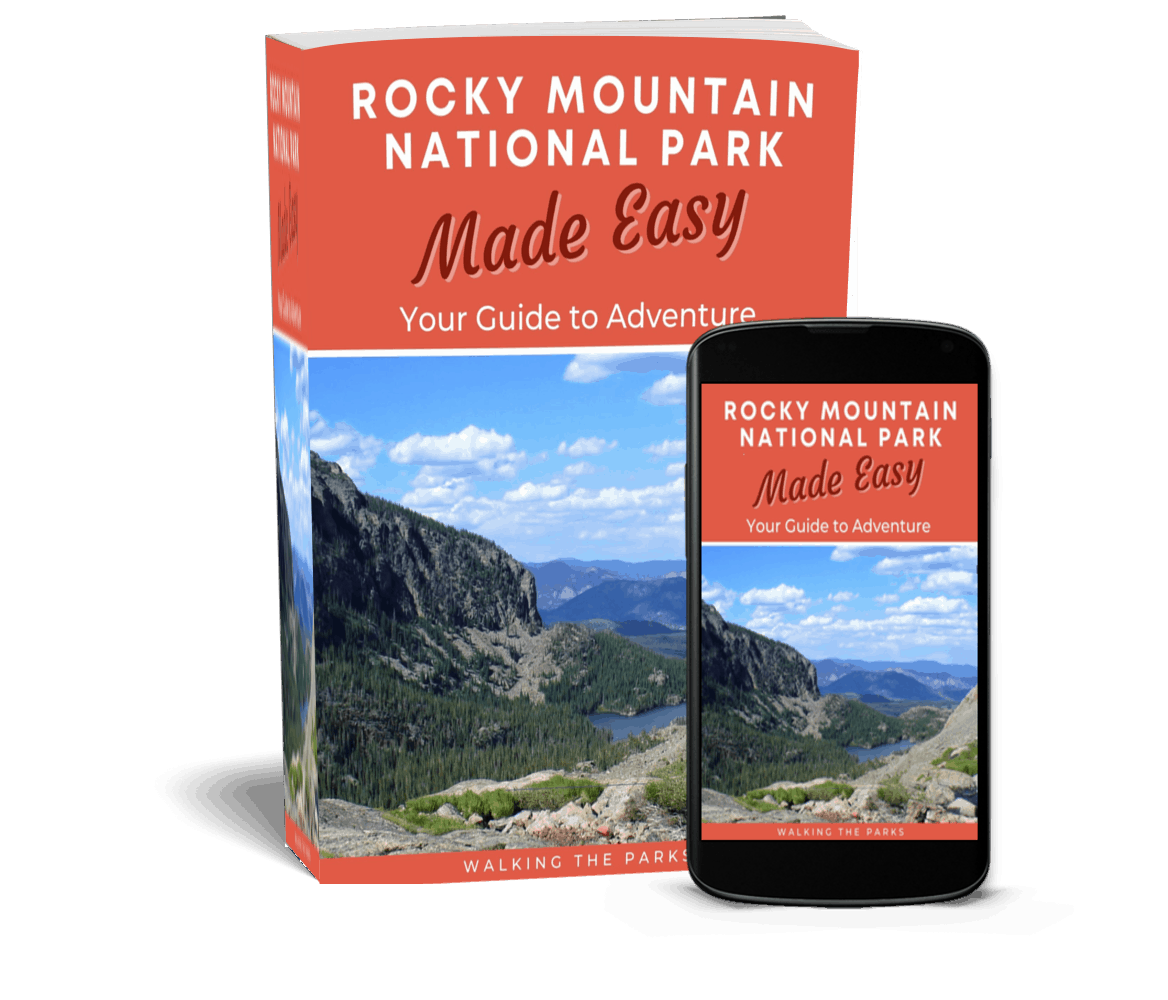 An amazing RMNP vacation is easier than you think… even if you are a Rocky Mountain rookie. This book will teach you everything you need to know to plan a vacation others only dream about.
It includes over 90 pages of things to do and tips on how to navigate this big park. You'll feel like a PRO WITH A PLAN right out the gate!
---
With the Rocky Mountain National Park Made Easy you will…
Discover the best hikes, hikes that take you to beautiful places you only imagine
Explore places with amazing views of mountains, waterfalls and wildflower filled valleys
Find special spots where you can get away from the crowds and connect with nature
Observe an abundance of wildlife without fences
Learn how to get around RMNP like a pro
---
SEE WHAT'S INSIDE
I made a short video walking through this book so you can see exactly what you get…
---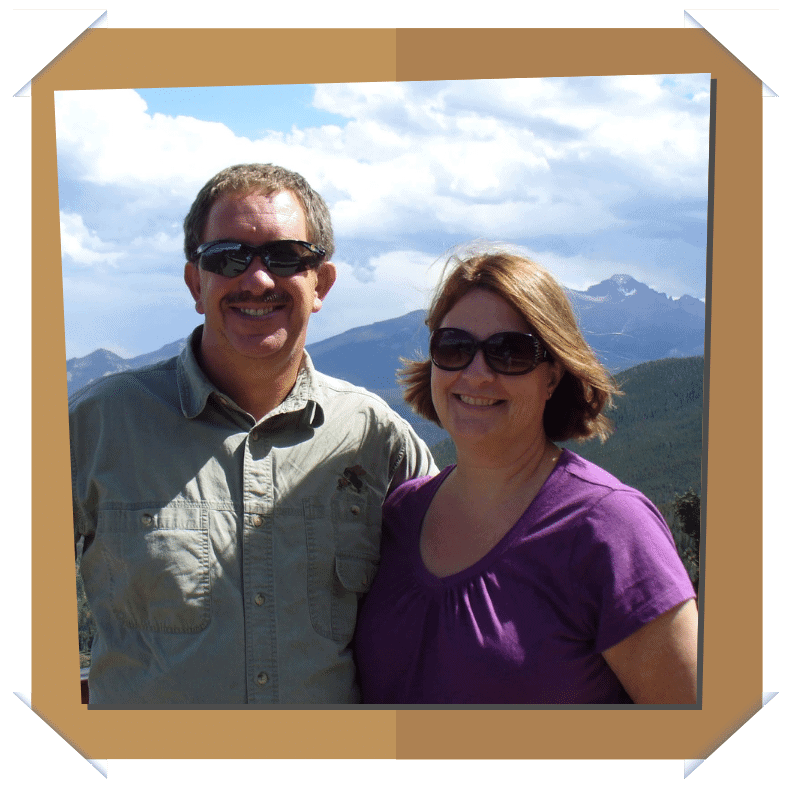 Hi! We're Brad and Ladona
Rocky Mountain National Park is a place of firsts for me… 
it was the first National Park I ever saw at the age of 10
the first National Park that Brad and I visited as a couple
my first serious hike up a mountain
my first up close and personal with a moose
and so many more amazing experiences.
That's why I share Rocky Mountain National Park with you, with hopes that you have memories as deep and touching as ours.
---
Frequently Asked Questions
What is a Digital Download?
A Digital Download is a PDF document that you can download to print on your home printer or in a print shop. Or, you can save to your phone or computer for easy access on your trip.
What size paper do I need?
Our digital downloads are formatted to fit on standard 8 1/2 x 11 paper.
How do I receive my copy?
Your copy of Rocky Mountain National Park Made Easy will be emailed to you as a downloadable file as soon as you complete your purchase. Nothing is mailed so no need to wait.
What if I don't get my email?
If for any reason you don't receive your email with the link to download Rocky Mountain National Park Made Easy, please email me at ladonastork@walkingtheparks.com. We will get a fresh copy right out to you.
Do you accept returns?
Because these are digital files that give you instant access we don't offer refunds. Although problems with receiving or downloading Rocky Mountain National Park Made Easy are rare, if you do encounter an issue please reach out and we will gladly give you a hand.
How can I save on my phone?
I like to save my digital books to my Kindle app. Then I can read them even when I don't have internet access. Which of course is common in National Parks!