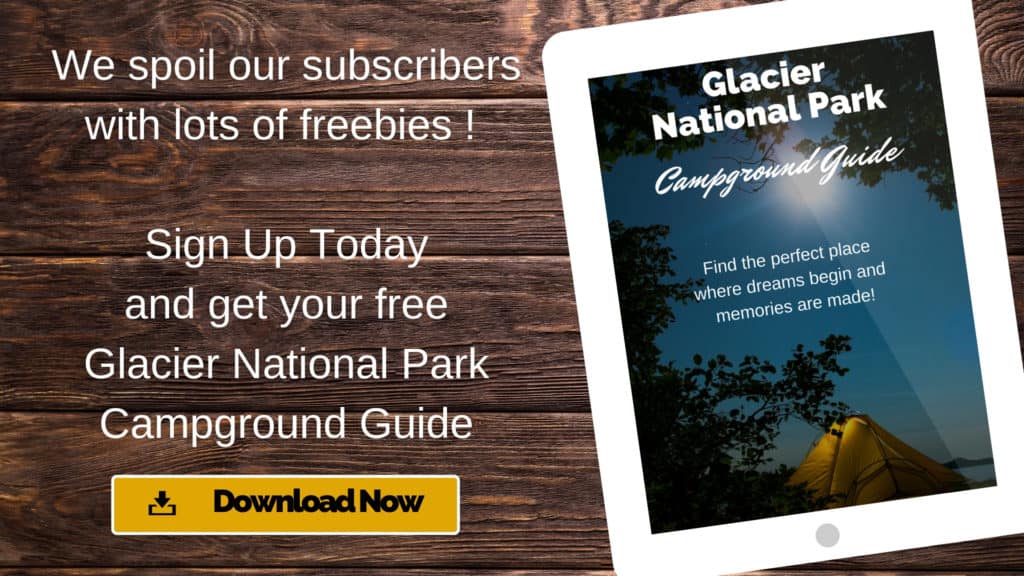 What's Inside?
⇒ Detailed Descriptions of all the Campgrounds – Don't be overwhelmed by all the options! With 13 Campgrounds and Over 1,000 Camp Sites, it can be hard to choose. We'll help you pick the campground that best matches your camping style!
⇒ Tips to Score the Perfect Camp Site – Glacier is busy in the summer and it can be really hard to get any camping spot, let alone a great one. You'll learn the tricks to help you get that perfect site!
⇒ Amenities Comparison Chart – Some of you like your sites fully loaded, and some of you like them rough and wild. This chart will help you see at a glance which campground is exactly what you want.
⇒ And so MUCH MORE!

This 25 page Glacier National Park Campground Guide will be the best tool to guarantee a great camping adventure!
---
---