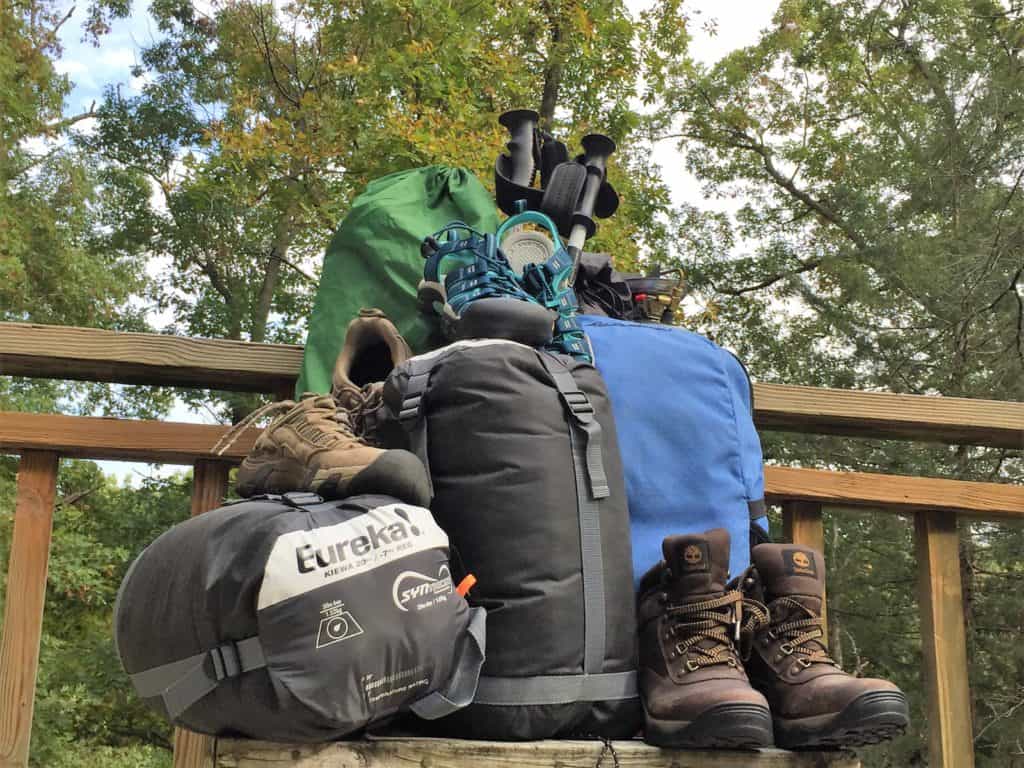 Let me start with; we are pretty passionate about our gear. Get us talking about what is needed on the trail or in camp and we can talk your ear off.
This page will always be a work in progress, we'll keep adding gear as time allows or as people ask about it. Almost everything on this page is something we use regularly. All are thoroughly used and abused on our National Park trips. Also keep in mind that these are not product reviews. This is the stuff we really love and we will admit right now we are not objective about these things that serve us so well.
And since you aren't our children who can easily raid our basement before heading out on their own, we have linked to where you can purchase these items. In some cases these links are affiliate links, which means that if you choose to make a purchase, we earn a commission. This commission comes at no additional cost to you. We recommend this gear because we love it, not because of the small commissions we make if you decide to buy something.
So here is our favorite gear list. Use the images below to click ahead to a section:
Hiking Gear
Women's Shoes and Boots
Men's Boots
Here are a couple of Brad's favorite boots.
Our Packs
I'm currently in the market for a new DayPack. Here's the post comparing the Top Women's DayPacks. The research was pretty extensive so it's worth reading if you are looking for the perfect daypack. Hopefully I'll be able to report back on one of these.
Clothing
Here are just a few of the staples that work really well for us.
Camping Gear – Home Sweet Home
Tents
We also have a 2 man Eureka Timberline which we last used for a Boundary Water canoe trip. It was perfect for that type of trip. Brad has had this tent since college (I won't tell you how long ago that was but you can probably guess). I don't think he will ever give it up. We considered using it when we fly and drive but decided that we would take on the extra weight of the 4 man (above) in exchange for a little more space.
Sleeping Bags
Cooking
With the exception of our great stoves and critical coffee pots, everything else in our camp kitchen pretty much has been recycled from a garage sale or GoodWill. As I said, we are frugal!
BackPack Fishing Gear
Brad will often tuck just a few things in his hiking backpack when there might be an opportunity to fish for Small Mouth or Trout along the trail. He keeps it pretty simple to avoid a lot of weight when hiking with a collapsable fishing rod, a few lures and a small tackle bag.