Cup holders in your folding camp chairs only go so far… you need a place to set your plate that doesn't invite the ants to march through your sandwich, a place to sort through your travel guides so they don't fall to the ground in a jumbled mess when you swat a fly, and a place to assemble your world class s'mores without smearing melted marshmallow all over your shorts. Just like at home, a side table is practically indispensable when you are relaxing in camp.
What if you could have the best camping side table that doesn't take up much space in your gear, is super lightweight, and even better is really sturdy. It's be a dream come true for your evening of relaxing next to the campfire.
So we set out to find just that: the perfect side table for camping. To make it easier for you to find the right table, we have included links to where you can purchase these tables. Some of these links are affiliate links which means we might earn a small commission if you make a purchase.
What is a Camping Side Table?
When we talk about side tables, we are looking at camping tables that do the same thing as your little side tables next to your living room couch. Except you'll probably put a lot more stuff on your camping side table since it might be the only table in your camp site. Generally a camping side table is about knee high and perfect for when you are sitting in your camp chair. Because of the low height, side tables aren't the best for cooking a meal, although they will definitely do in a pinch. If you are looking for a taller table for dining or cooking check out this list of the Best Camping Tables.
Side tables also have the benefit of being much smaller and compact than other camping tables. Size and weight are important when camping, unless you are the guy who hauls everything but the kitchen sink on your trips. For that reason we focused on folding camping tables that easily fit in a storage bag and stow away in a rather small space. To be considered one of the best camping side tables, it is also critical that the table is sturdy and can handle a reasonable amount of weight.
What are the Best Designs for Camping Side Tables?
The best designs for folding camping tables use aircraft grade aluminum in the structure for strength, which keeps the table very lightweight. There are 3 popular styles for camp side tables:
All aluminum, with accordion legs and a folding top. These take up the smallest amount of space when packed away making them very desirable for camping.
Folding Canvas Tables, these have a canvas table top with collapsing legs similar to a traditional bag chair.
Folding tables, primarily of aluminum. These are a modern and lightweight update to the TV trays you used to use at grandma's house.
There are things we like about all these types of tops so have included some of each.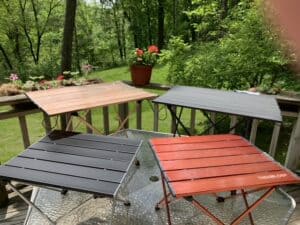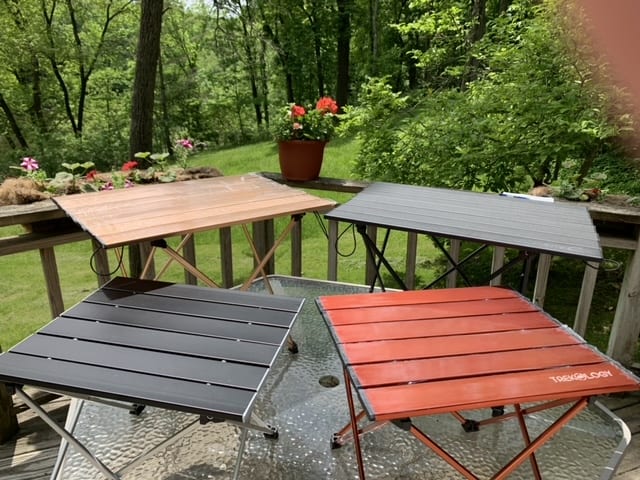 Best All aluminum Camping Side Tables
Let's start with the all aluminum side tables. We tested four of the top selling folding camp tables currently on Amazon and to be fair, there really isn't much difference between them. These tables come in 2 pieces. The legs pull apart in accordion fashion, then lock into place. The top then unfolds and snaps on to the legs making the table solid and secure. They were all super easy to put together, less than 30 seconds each.
The biggest benefit of all aluminum construction is it is lightweight. These tables are between 2-3 pounds. The use of aircraft grade aluminum results in tables that are strong and compact. You won't need much space to store these. And the smaller tables won't add much weight to your pack if you want to take one back country.
The all aluminum structure means these tables are waterproof. You can just wipe down with a towel and pack away. No waiting for any fabric to dry out which is a huge time saver. The aluminum tops are  heatproof which means you can use as a cooking surface, although keep in mind extreme heat in direct contact with the table top is not recommended as it will weaken the aluminum. No worries though, most cookstoves have an air layer at the bottom to keep heat moving up, not down. They also all come with anti-slip rubber feet which is handy if you end up on a concrete pad to stabilize your table. Those feet also help to keep the table from sinking on soft ground.
The differences arise first in the sizes available. In general there are 2 heights available, about 12 1/2 or 16 inch high. Both work great as side tables so let the deciding factor be based on how much stow space you have or how much weight you are willing to carry. If you have room, go bigger so you can use the table in more situations.
We really liked the textured top of the NiceC Folding side table over the shiny top of the other three. Differences in the storage bags might influence your choice, with the Trekology camping tables being the only one with a really nice shoulder strap.
Load bearing is another important consideration, you don't want your dinner crashing to the ground (although I'm sure the ants won't mind). With these side tables able to hold at least 40 pounds (some much more) you should be good to go in camp.
✅ Trekology Portable Camping Side Table
A Closer Look: The very pretty brushed finish has a nice shine. The brown table has a beautiful orange undertone which matches the Trekology Compact Chairs. The storage bag is well made with a divider between the legs and table with will keep the parts from tangling. It has a nice shoulder strap for easy carrying.
Colors: Blue and Brown.
Note we've been super happy with our Trekology chairs so feel confident in the durability of this table of similar design.
|   | Open Dimensions | Packed Dimensions | Weight | Load |
| --- | --- | --- | --- | --- |
| Small | 12.8"h*13.6'*15.6' | 16.5"*5.5"*2.5" | 1.8lb | 30lb |
| Medium | 16"h*18"*22" | 22"*6"*2.5" | 2.8lb | 50lb |
| Large | 16"h*18"*27" | 27.2"*6"*2.7" | 3.2lb | 50lb |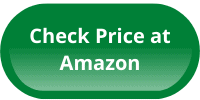 ✅ NiceC Folding Camping Table
A Closer Look: I really like the hammered flat black finish on the NiceC Camping table. Not only is it an attractive finish it is less slippery when wet. Most tables list their load weight at 40-50 pounds, but NiceC boasts it can support 110 pounds so I had my 80lb grandson sit on the table. Amazingly it held without a wobble! This table also comes with a really nice storage bag with separate compartments for the top and legs. Put the legs in the net side so sand can be easily shook out. Sadly the bag doesn't have a carrying strap which is all it would have taken to make this camp table perfect.
Colors: Flat Black
|   | Open Dimensions | Packed Dimensions | Weight | Load |
| --- | --- | --- | --- | --- |
| Small | 12.6"h*13.4'*15.7' | 16.5"*5.5" (Rnd) | 1.8lb | 110lb |
| Medium | 15.7"h*15.7"*22.5" | 23"*5.5" (Rnd) | 2.8lb | 110lb |
| Large | 15.7"h*18.1"*27" | 27"*5.5" (Rnd) | 3.6lb | 110lb |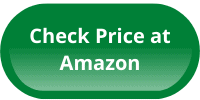 ✅ KingCamp Fold Up Camping  Table
A Closer Look: The gorgeous copper colored finish is very smooth and shiny making it super easy to keep clean. The KingCamp table had the tightest fit between the slats which made it seem just a tiny bit sturdier when assembling. The storage bag is of a good quality with the divider between table and legs, but no carrying strap. This table is only available in the taller size.
Colors: Copper.
|   | Open Dimensions | Packed Dimensions | Weight | Load |
| --- | --- | --- | --- | --- |
| Large | 15.9"h*15.7'*22" | 22.4"*6.8"*2.7" | 2.9lb | 44lb |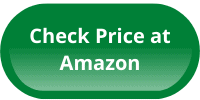 ✅ Ledeak Ultralight Camping Table
A Closer Look: Although this portable camping side table only comes in the smallest size, we included it because of the smooth black finish that is a little different from other choices. We also liked that Ledeak was so confident in the durability of their camp table that they offer a 12 month replacement warranty. If you are feeling a little unsure about one of these lightweight tables surviving your camping then this is a really safe bet. This table also has a slightly lower price than other choices, perhaps because it also has the simplest bag design that is really just a draw string sack.
Colors: Flat Black.
|   | Open Dimensions | Packed Dimensions | Weight | Load |
| --- | --- | --- | --- | --- |
| Small | 12.8"h*13.6'*15.6' | 16"*5.5"*2.5" | 1.8lb | 50lb |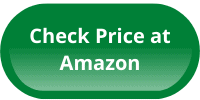 Best Canvas Camping Side Tables
These canvas top tables have absolutely no assembly required which is pretty sweet. They just pop open like a traditional bag chair. This convenient set up is the number one reason why campers select this style of table.
The frame for the canvas tables is made of steel which adds about 1/2 pound of weight to the table. Although many of this style table are bulky, we selected these 2 because they pack up just as compactly as the all aluminum tables above. Both tables come with a storage bag that includes a shoulder strap so it is easy to transport to your camp site.
The heavy duty canvas top can just be hosed off if it get's dirty making for easy clean up. Just think of your traditional bag chairs, you probably don't do much maintenance on them, right? Well this style table doesn't require much effort either.
✅ MingSo  Portable Camping Table
A Closer Look: Unlike most lightweight camp tables, this side table uses coated steel in the frame. That change only adds a few ounces due to the well thought out design, while raising the load limit of this table up to 70 pounds. MingSo has also used a locking mechanism in the frame to ensure extra stability of the canvas top. It will take you an extra second or two to lock it in place, but then you have a nice tight top. The storage bag comes with a shoulder strap for easy carrying.
Colors: Blue.
|   | Open Dimensions | Packed Dimensions | Weight | Load |
| --- | --- | --- | --- | --- |
| Large | 18"h*18'*18" | 25"*5.9" | 3.0lb | 70lb |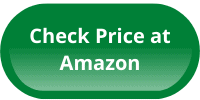 ✅ ARROWHEAD OUTDOOR Heavy-Duty Camping Table
A Closer Look: This camp side table is pretty sweet with the two built in cup holders. It is also made of steel so you pick up a little more overall weight but still only 3.5 pounds. Pretty lightweight to throw over your shoulder.
Colors: Blue, Green, Gray, Tan
|   | Open Dimensions | Packed Dimensions | Weight | Load |
| --- | --- | --- | --- | --- |
| Large | 18"h*19'*19" | 25.9"*5.5" | 3.5lb | 50lb |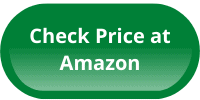 Best Folding Camping Side Tables
Even though this folding side table for camping might look like one of grandma's TV trays, it definitely is not even close. The aluminum top has all the benefits that you would find in the all aluminum according type tables such as heat resistance, easy clean up and strength. This definitely gives a little taller side table which might be a comfort factor. Although personally I feel confident in the sturdiness of the all aluminum camp tables above, I know some of you will feel more confident with this style of leg.
✅ GCI Outdoor Compact Camp 20
A Closer Look:
If you are looking for a taller side table then consider the GCI Outdoor Camp 20 table. It looks a lot like the old fashioned TV trays, but in fact folds up to a very small area.
Colors:
Black.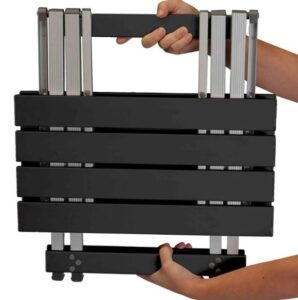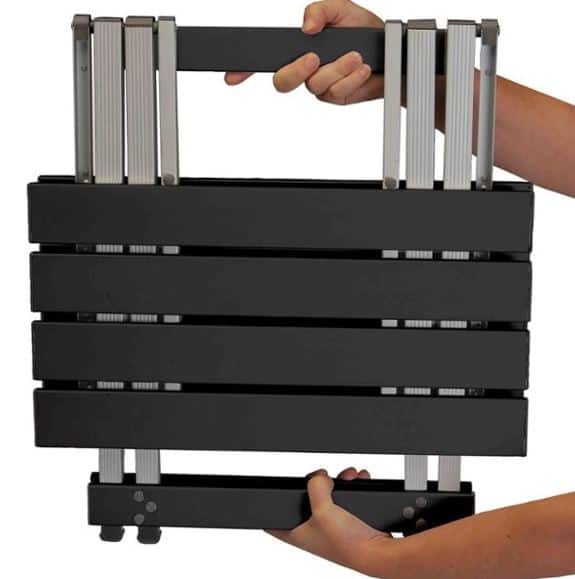 |   | Open Dimensions | Packed Dimensions | Weight | Load |
| --- | --- | --- | --- | --- |
| Standard | 23.8"h*18'*19.9" | 18"*17.9"*2" | 4.0lb | 60lb |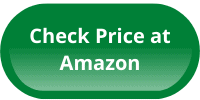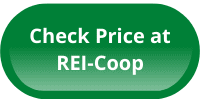 Frequently Asked Questions about Folding Side Tables for Camping
Here's a few questions to think about when considering which is the best camping side table for you.
What Size Folding Table should you get?
The size you choose depends upon how important it is to save space when you are camping. If you are going to carry your gear to your campsite then go with the smallest tables which are 12-13″ tall. You'll be grateful for one less pound of weight in your pack. For car camping and RV camping where you have a little more space you will be much happier with the taller 15-16″ tall side tables. The taller tables will be a more comfortable reach and work space when you are sitting in a camping chair.
I took a photo of a 12.8″ tall table and a 15.7″ table next to a traditional folding bag chair so you could see the difference. I also set our ultralight camp chair next to each size for comparison in the photo at the top of this article. (Check out our review of lightweight camping chairs.)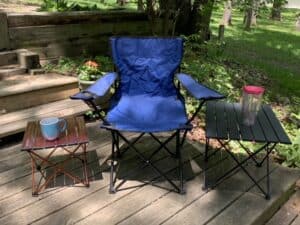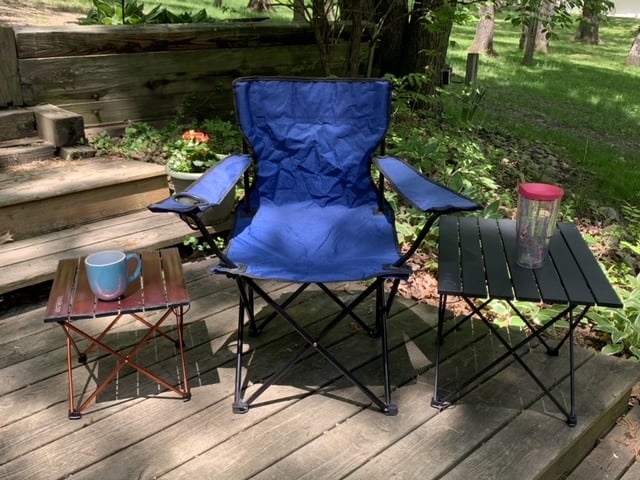 How do I Clean Folding Side Tables?
The aluminum table tops are best cleaned with mild soap and water. Avoid harsh abrasives and chemicals which will scratch the finish. The tops easily wipe off and are ready to go on your next adventure.
The canvas top can just be hosed down with a little water pressure and then let dry in the sun.
Are the Tables Waterproof?
The aluminum table top is waterproof and weather-resistant. Just wipe it down before storing if it gets caught in the rain so the table is ready for your next camp. The canvas top tables are water resistant, however in a big rain they will soak up some water. The canvas is easy to dry in the sun.
Can I put a Stove or Hot Pan on the Table?
The short answer is yes for the aluminum tops. However direct heat on the aluminum table top will weaken the aluminum. So for the long term use of your table, there should be a heat barrier (like a hot pad) under really hot pans. As for cook stoves, remember heat rises so as long as you have the usual air space under your stove these tables are perfect.
For the canvas top tables, a small stove will easily sit on the table. For larger stoves you'll probably want something more solid.
Will these Camping Side Tables Blow Over in the Wind?
Absolutely yes they will blow over in strong winds. These are lightweight tables, designed specifically for that feature. So if you are looking for a heavy oak table that won't move this is not the table for you. However they are fairly sturdy and in a light wind you can secure by just setting a little weight on the top.
It's time to get your gear off the ground and relax. These side tables for camping with do just that for you requiring very little extra space in your camping pack. And best of all, they are so easy to use. Enjoy!
Looking for more ideas to make your campsite comfy and cozy?
Check out some of our top camping gear reviews:
Best Ultralight Camping Chairs: Comfy and Lightweight
Best Pillow for Camping: Get the Best Night's Sleep Ever
Best Gifts for RV Owners: Over 60 Gift Ideas for Campers Who Have Everything