Brad helped me compile this great list of the best gifts for fishermen, perfect for birthdays, father's day or even Christmas. I think he's been fishing since he could walk. And with over 50 years of living the fishing life, he had some pretty strong opinions about what fishermen want as gifts.
You can forget about all those silly wall hangings and talking fish. These fishing gift ideas are real stuff that real fishermen will really use. And that's exactly what you want in a gift for your favorite fisherman!
What are the Best Gifts for Fishermen?
These perfect fishing gifts include favorite tools and gear that he and his buddies have been using for most of their fishing life. This list also includes the fishing gear that would be a serious upgrade for many fishermen because it is probably time to get rid of a few outdated items in that tackle box.
And of course, you'll find that wish list item that every guy with a fishing pole in his hand dreams of owning someday. (Yes, thanks to making this list together, some of these items will be under our tree for my amazing husband this Christmas…can you keep that a secret, though!) We've included links to where you can purchase these items to make shopping easy for you. In some cases, these links are affiliate links which means we may earn a small commission if you purchase.
To make shopping easier for you, we've divided this list of fishing gifts into the following categories:
Super Cool Gifts for Fishermen – know someone who always needs to have the latest cool piece of gear? Or maybe they seem to have it all already. Well, we're sure you'll find something here to impress!
Gift Ideas for His Tackle Box – from small tools that would make perfect stocking stuffers to more significant gifts are a great way to store all that essential gear. There is something here for everyone!
Gifts for Beginner Fisherman – If you know a beginner, they might be feeling a little overwhelmed by all the information and fishing gear available. Gift them something from this list, and they're sure to start their journey into the world of fishing on the right foot.
Comfy and Protective Fishing Clothes – Any great fisherman knows the importance of having the proper clothing. You can't stay out on the water all day if you are freezing cold or getting burnt to a crisp. Gift them something from this list, and they'll be able to make their fishing trips even longer.
Gift Ideas for a Comfortable Fishing Trip – Gone are the days of long uncomfortable fishing trips. Nowadays, many great products are out there to make those hours out on the water more comfortable than ever.
Gifts to Get The Catch on the Table – Catching the fish is just the start for many fishermen! Getting it on the Table is the next step—no need to spend hours filleting, skinning and cleaning with one of these great gifts.
Beverages and Snacks for Fishermen – Is it really a fishing trip if you don't have a ton of snacks and drinks onboard? We don't think so! If your husband or dad seems to have every piece of fishing gear ever made, you can't go wrong gifting them some tasty treats for the boat.
Funny Fishing T-Shirts – Know someone who has no problem declaring their love of fishing to the world? One of these t-shirts will suit them perfectly!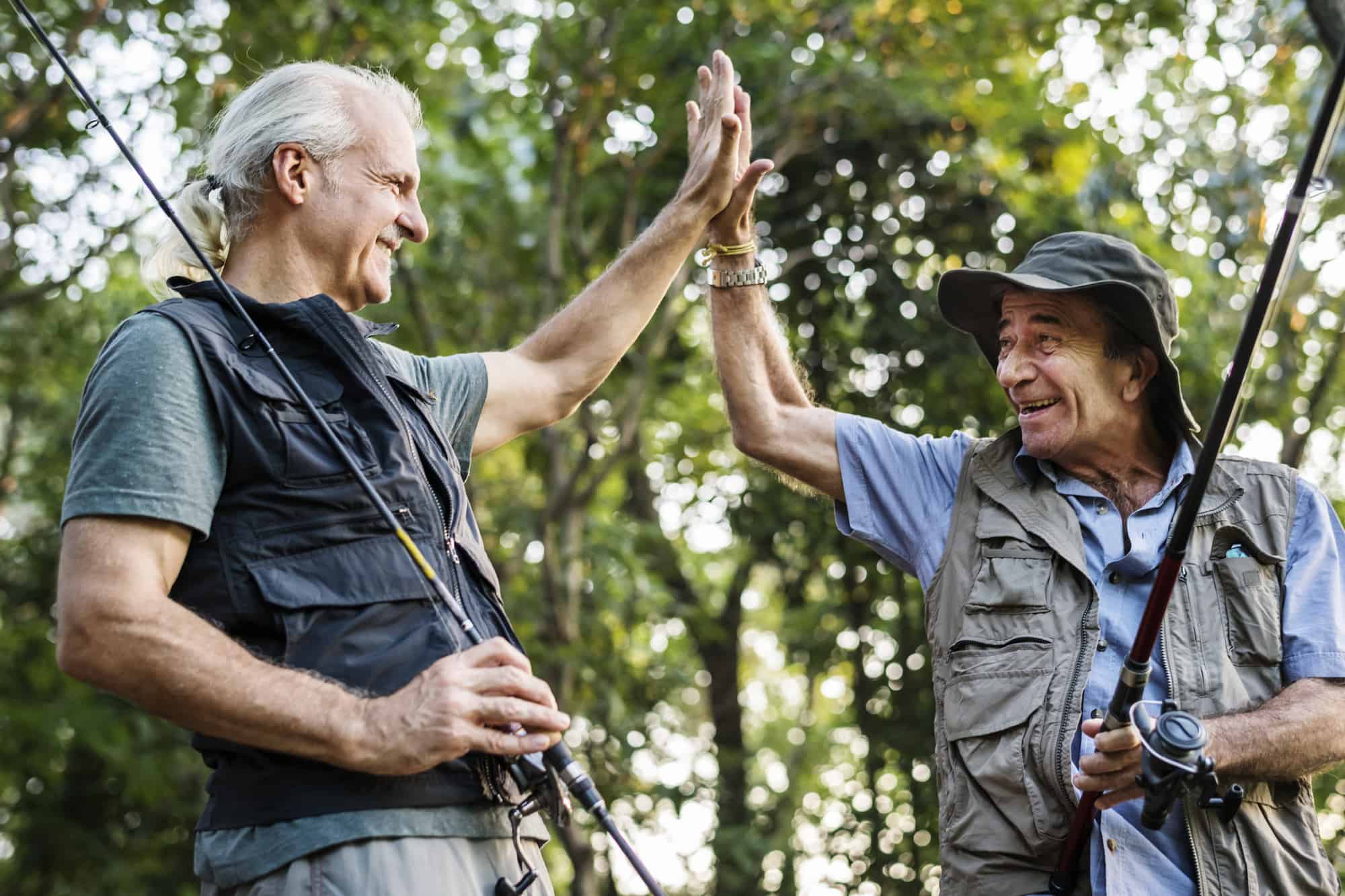 9 Super Cool Gifts for Fishermen
If you're looking for really cool fishing gifts that are sure to impress, here's a mixture of awesome gift ideas that are sure to make your fisherman happy. There is a little bit of everything in this category, from tech gear to practical pieces of kit and even gifts that will make finding fish easier. Deciding what to buy a fisherman in your life doesn't have to be difficult with these unique fishing gift ideas!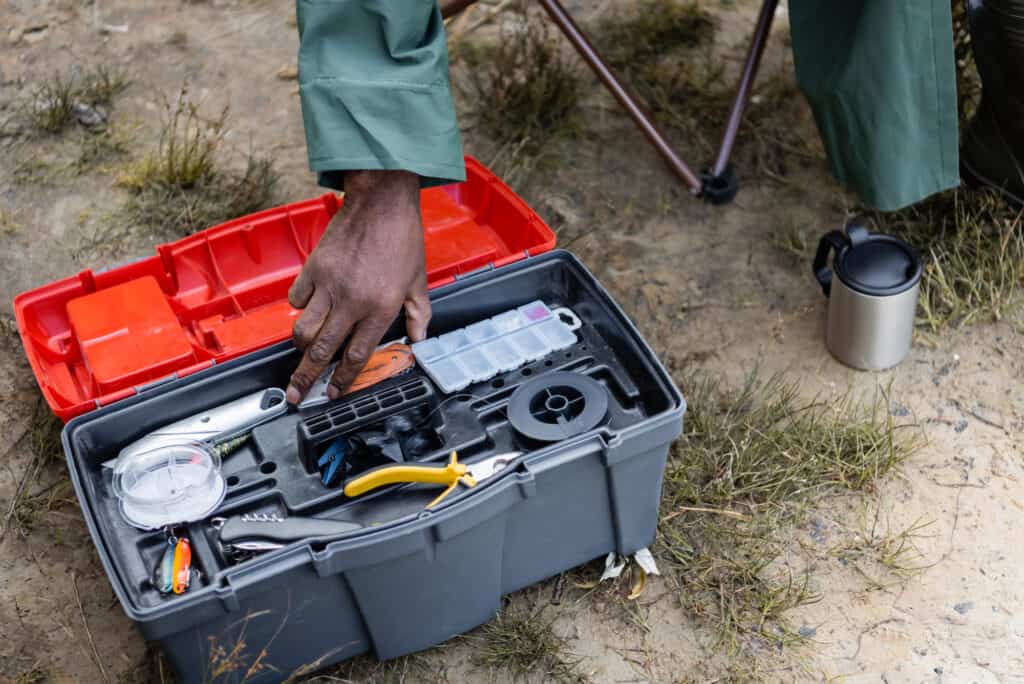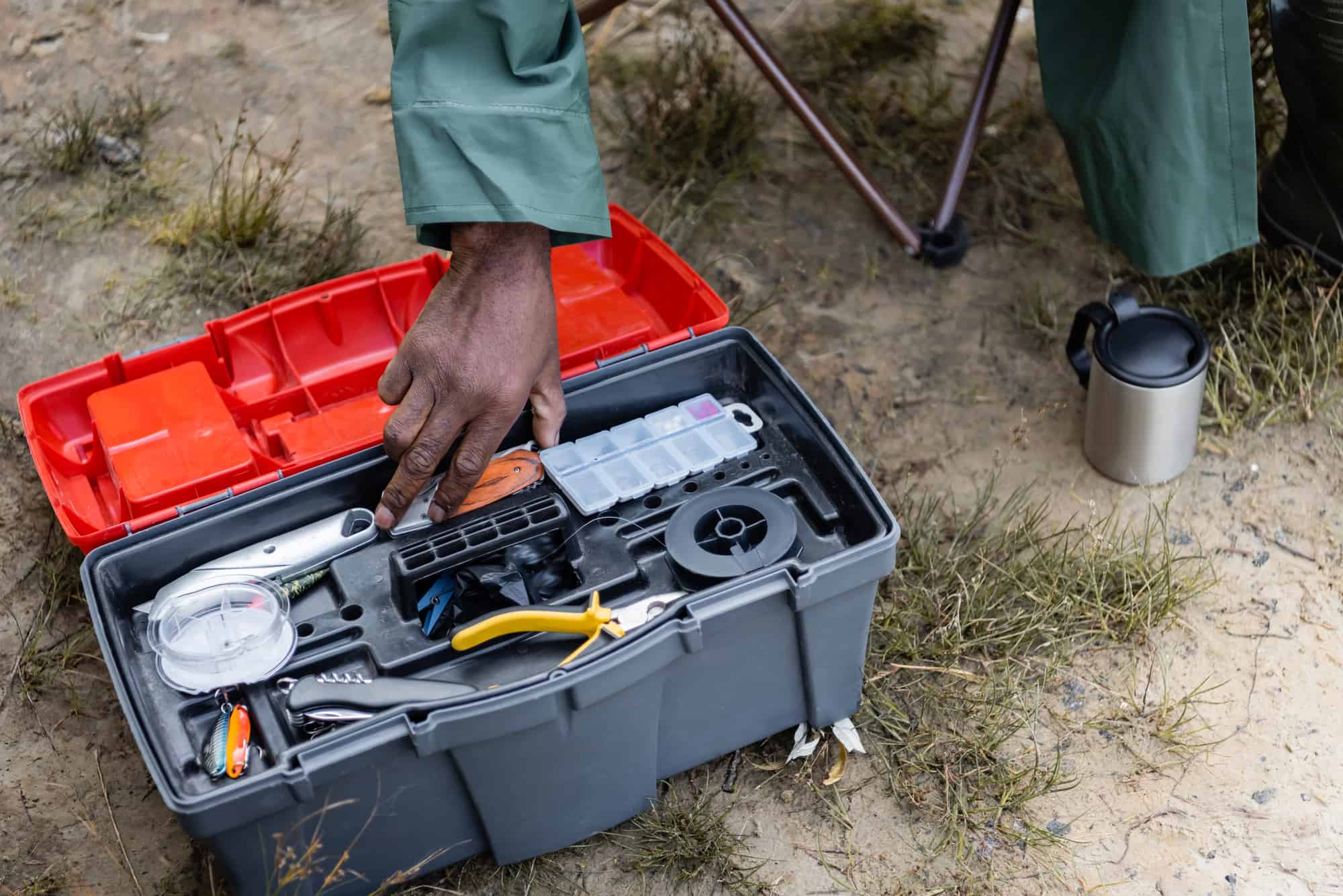 12 Gift Ideas for His Tackle Box
There are so many great tools that make fishing easier and can quickly become very overwhelming! Any of these awesome gifts would make a great addition to his tackle box. There are some basic necessities, some things they might not have thought of, full tackle kits, and even some handy storage solutions. Whether you're looking for a useful little stocking stuffer or a gift to show how well you know them, there is bound to be something here.
6 Gifts for Beginner Fisherman
If you know someone who has always wanted to get into freshwater fishing or have a teen that wants to emulate dad, this would be a great kit to start them off. Starting any new hobby can be daunting though and, sometimes, people spend a lot of money on products that aren't right for them. Brad put together this great little kit for beginners and thinks it will suit most newbie fishermen. Get them everything in this category, they'll have everything they need to get started, and best of all it won't cost a fortune.
Bait Towel: Fishing Towels with Caribeener Clip
6 Gift Ideas for a Comfortable Fishing Trip
This category is full of great fishing gifts that aren't necessarily fishing gear but can make those long days waiting for a bite much more comfortable. Whether it's somewhere to sit or something to keep their valuables safe and dry, they're sure to love anything you gift them from this category. Show them how much you care by giving them the gift of comfort on their next fishing trip.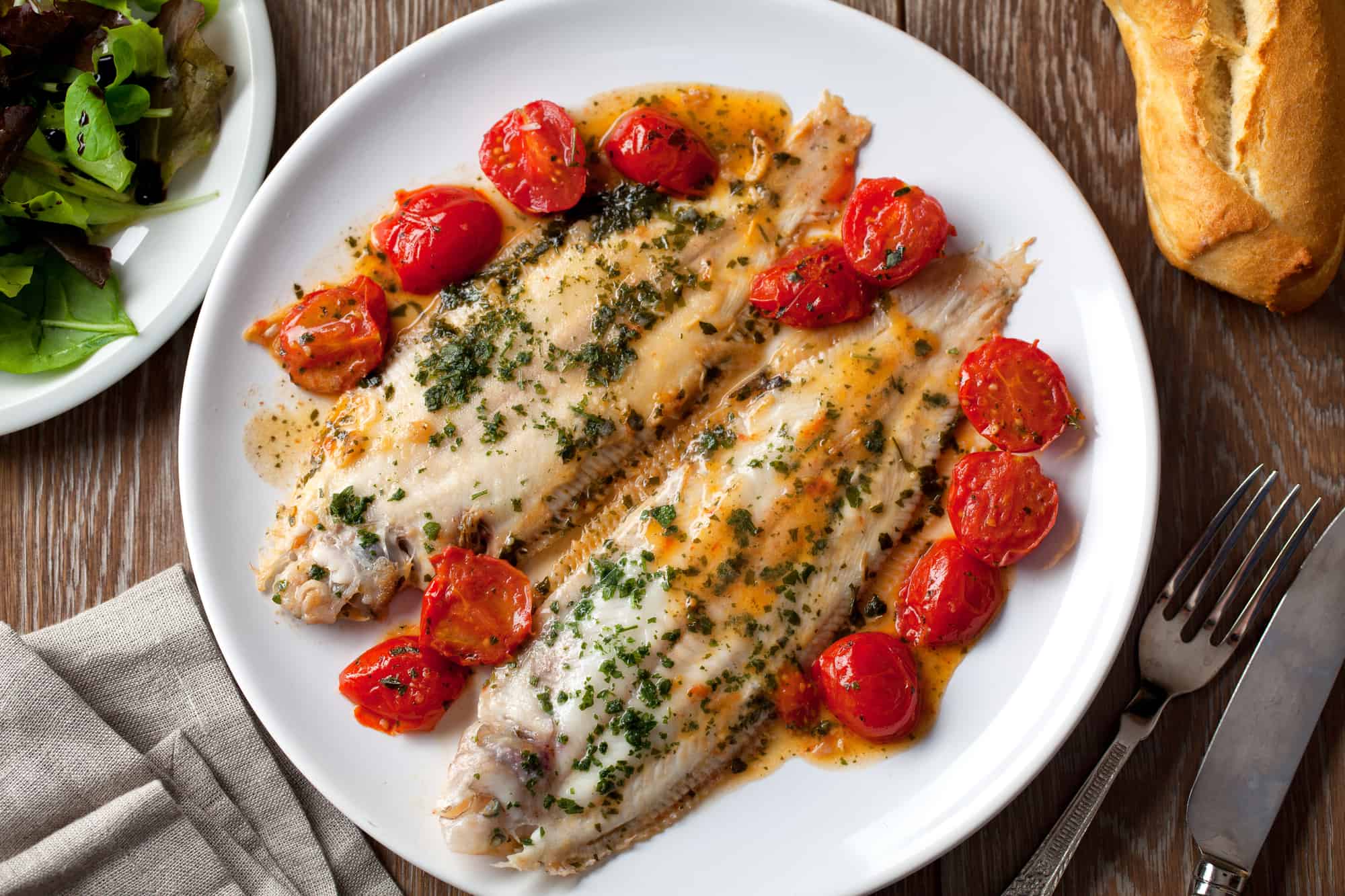 9 Gifts to Get The Fish to the Table
Catching a fish is just the beginning for many seasoned fishermen. Many people also love to get the fish cooked and on the table for dinner. After you've enjoyed a fun-filled day on the water, the prospect of cleaning and preparing a pile of fish can feel like a bit of a chore though. All of these great tools will make that whole process easier. From preparing the fish to deciding how to cook it, there's sure to be a great gift for your whole family.
If you're still stuck trying to find a great gift idea, you can't go wrong with a high-quality fish and seafood cookbook. It can be really easy to get into a bit of a rut, cooking your fish the same way every single time. Gifting one of these great cookbooks could inspire some new recipes that the whole family will benefit from.
7 Top Choices for Comfy and Protective Fishing Clothes
Having the right clothing on a fishing trip can be the difference between a long, joy-filled day and frustration, discomfort, and packing up early! The best fisherman gift idea will depend entirely on the kind of environment they usually fish in. Hats and long-sleeved, lightweight fishing shirts are an absolute must in hot climates. While waterproof gear can add extra comfort in wet weather conditions. No matter where they fish, there's bound to be something here that they'll love.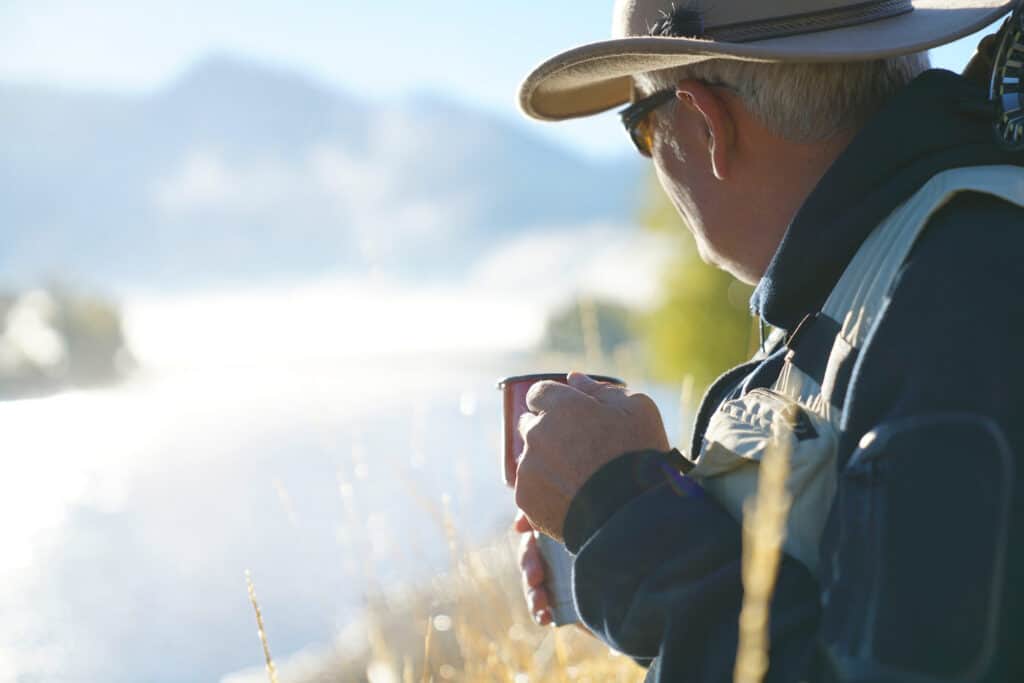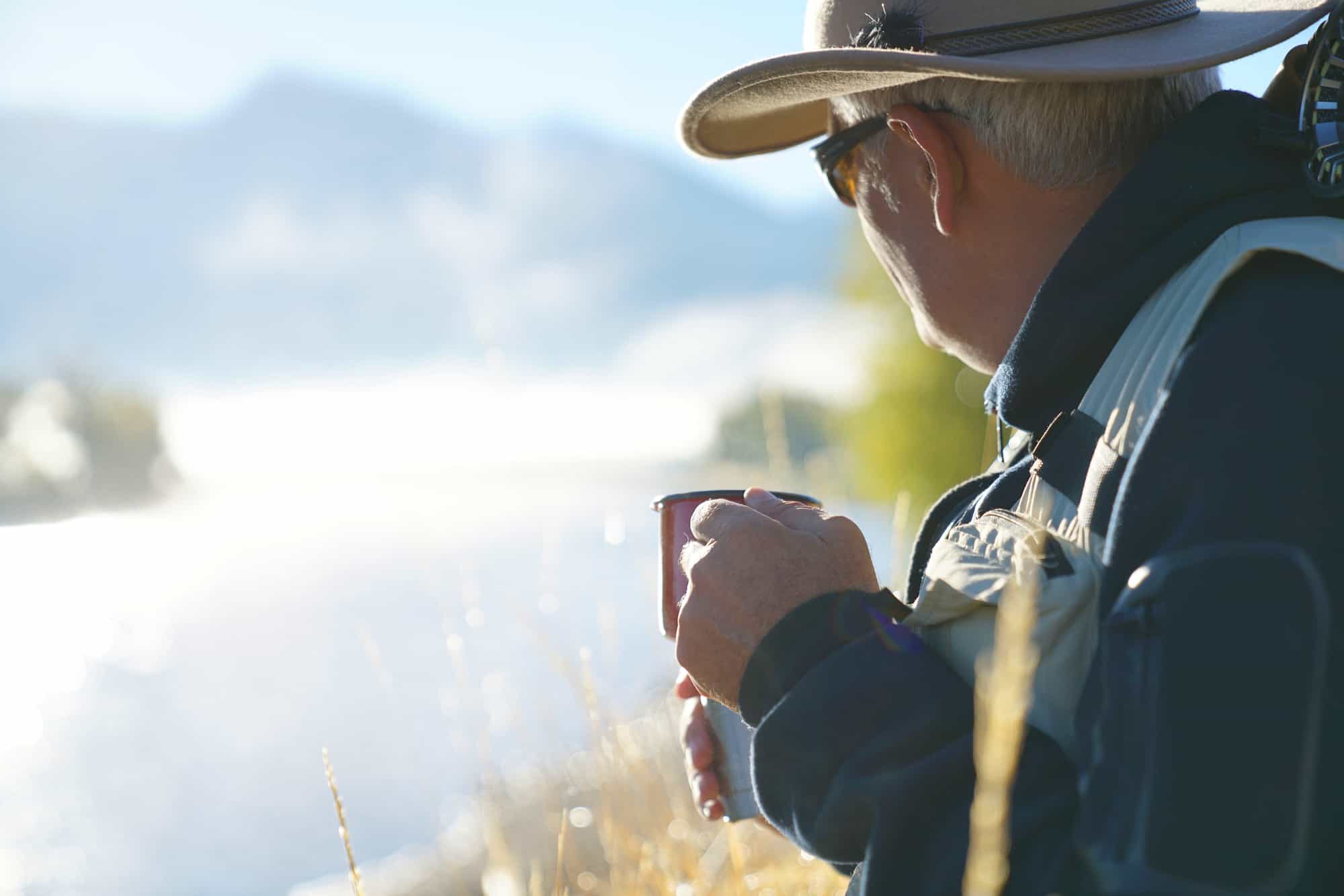 10 Snacks and Beverages to Keep Your Fisherman Happy
Is it really a fishing trip if you don't have a ton of snacks and drinks with you? Not in our family, it isn't! Let's face it, sometimes fishing is a waiting game. And nobody wants to have to pack up early and go home because they forgot to bring food. If you've checked every suggestion on this list and still can't decide on the perfect gift, you can't go wrong with something here.
Tervis Tumblers
6 Funny Fishing T-Shirts
Any die-hard fishing fan loves to declare their passion to the world. If you know someone who takes their obsession a little too far or is always the butt of a family joke, one of these funny fishing shirts is sure to please. Show them how well you know them on that next special occasion with a little bit of light-hearted humor.
And When You are at a Complete Loss for the Fisherman who has Everything
If all these amazing gift suggestions have your head spinning you'll never go wrong with one of these ideas:
A Gift Card to Their Favorite Store is Always a Winner
A Magazine Subscription for Inspiration
How about a little bathroom reading material? Fishermen love being inspired and challenged by others' success. Most of these magazine subscriptions are available in both print and Kindle versions too.
What Not to Buy as a Gift for Your Fisherman
Outdoorsy guys, like your fisherman, rarely care about home decorating. Yeah… the perfect funny sign in their man cave might work. But don't get carried away with things you know their wife will make disappear after the holidays. Yeah, I'm thinking about that singing Billy Bass Wall Trophy right now.
And if you don't know anything about fishing, don't get sucked into a story about the latest gimmicky piece of fishing gear. Fishermen take their art seriously and are not big on flash-in-the-pan products.
This list should help you to find the perfect gift for that fisherman in your life. From everything they need to catch the big fish to serving it for dinner, this list has it all! You'll find the best gifts for fishermen in 2022 right here.