When you know someone has very little space and just seems to be that camper who has everything, finding a gift might seem like a challenge. We're here with the answer. We found over 60 of the best gifts for RV owners that you know they will love. Giving one of these gifts for motorhomes will make you look like the smartest gift giver ever to your camper! As a family who loves to camp, we are always on the look out for ways to make life easier and you know what? Those items make the best gifts for campers.
To make your search for the perfect gift for your RV owners, we have spit this list into categories we know your camper will really appreciate.
RV Kitchen Gifts that make camping easier. No camper wants to spend a lot of time in the kitchen. They want to get outdoors and be part of the action! So anything you can do to streamline kitchen time will be super appreciated.
Coffee Time is one of the most valued parts of the day when you are camping. It's a time to relax and indulge.  For the best idea for RV Gifts, think coffee and your camper will be happy.
Camping Gadgets and Tools for the little bit of geek in all of us that make life in camp easier.
Safety is top priority when camping. Who wants to ruin a weekend with a trip to the ER? Here's gifts to help your camper keep everyone on the road.
Solar and Energy saving gifts are loved by campers who like to get away from it all!
Gifts for Entertaining while camping just keep giving and giving. They pull family and friends together.
A really cool and comfy outdoor area is a camping gift that will be loved. Here are things to turn that campsite into paradise.
Camping Journals and Diaries are perfect for someone who likes to reflect or track their travels. We found some of the coolest ones that your camper will love to receive as a gift.
Just use the table of contents to jump ahead to any of these categories!
What Makes a Perfect Present for RV Owners?
Give the gift of space. Any item that is more compact than what is currently in use is a perfect gift. That probably goes without saying as we all know space comes at a premium when you are on the road in your RV. The easier it is to store, the more valuable the gift.
Gifts that are super-functional and time savers are valued by campers. They are on vacation and want to get back to it as quick as possible.
Presents that make RV living a bit more fun will always go over big. That's what the RV lifestyle is all about right!
And the most important gift for RV owners are those that show how much you value their safety.
We've included everything from stocking stuffers for campers, to tools and appliances that every camper dreams about owning. And then we threw in a few basic items that we know they will use everyday with gratitude for your thoughtfulness. To make it easy for you to get your shopping done, we included links to where you can purchase these awesome gifts. In many cases these links are affiliate links which means if you make a purchase we could earn a small commission.

11 Kitchen Made Easy Gifts for Motorhomes
The heart of any RV is the kitchen. But as we all know, space is at a premium. Any unique items that can save a lot of space and have multiple uses is the best gift for RV owners. Here are a few motorhome gifts your camper is going to love. Maybe they will invite you over for dinner to show how much they appreciate your effort!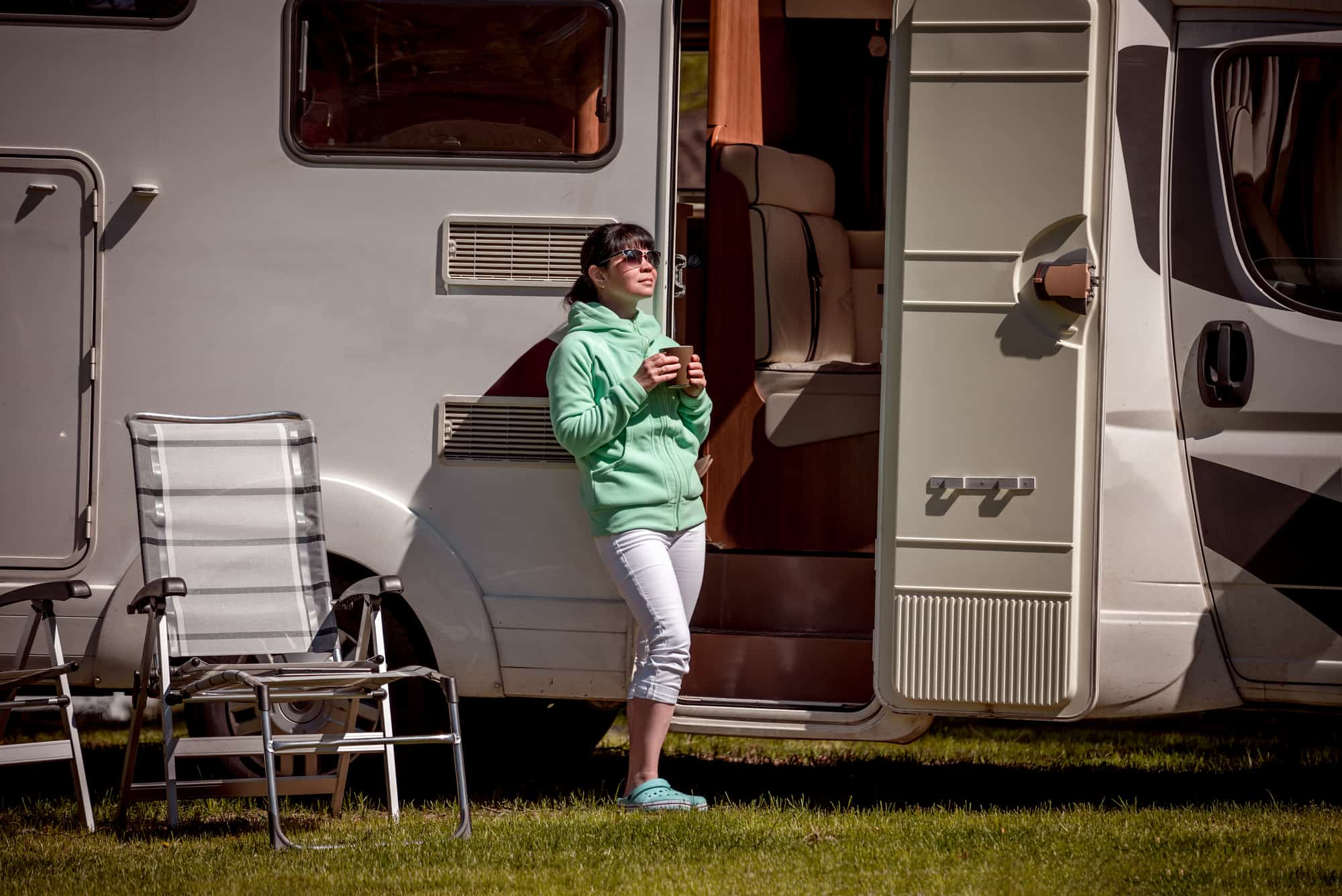 9 Gifts of Morning Coffee to Start an Amazing Day
There's nothing quite like stepping out of your RV in the morning and watching the sun rise over the mountains or ocean (choose your view here) with a great cup of coffee. It's the perfect way for campers to start their day. So giving a gift of amazing coffee to your camper is a true gift of love.
8 Gadgets and Tools  That Make The Best Gifts for RV owners
When spending time on the road in their RV, campers tend to make due when it comes to getting the job done. They can get pretty creative! What if you could give a motorhome gift that made the job easier plus saved time and space. Check out these gift ideas for campers.
5 RV Camping Gifts To Be Prepared… Safety First
When your home is on wheels, you can be certain there will be little emergencies along the way. Give the gift of preparedness to your RV owner and they will be so grateful when the time to use comes around.
4 Solar and Battery Energy Saving Basics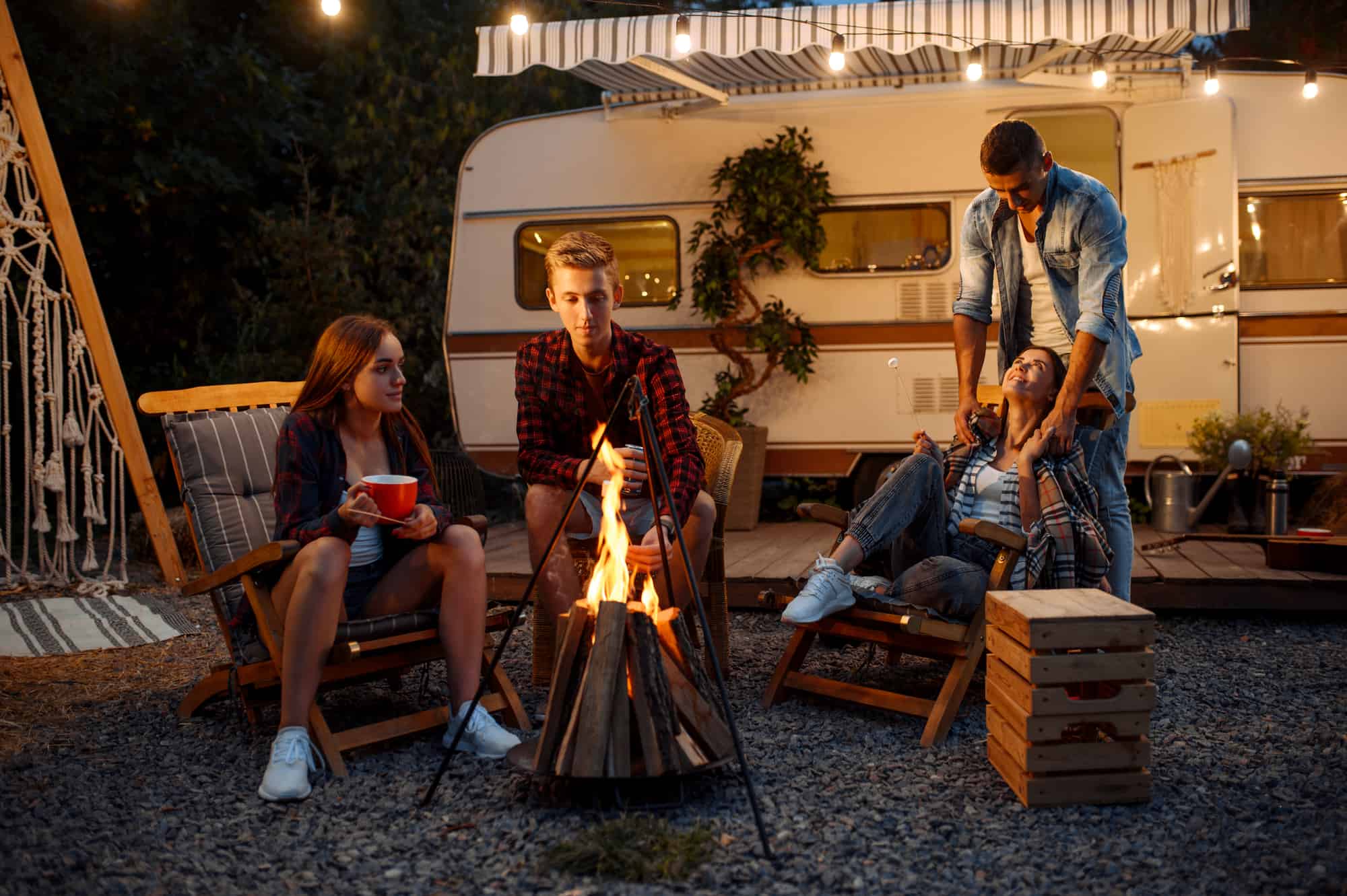 8 Gifts for RV Entertaining
10 Gifts that Make the Great Outdoors The Family Room
When you are camping in an RV, the world becomes your home. So what could be better than turning all that outdoor space into a comfy "family room". We pulled some items that make the perfect gift for families who love to relax outside.
3 Amazing RV Diaries and Journals
I don't know how many times we've driven out of a campground and said "remember, next time get a site in section A where the view is amazing." and then we forget. It's that easy to forget the details of your road trips. Using a diary or journal helps keep track of those details that trigger the most amazing memories. Here's a few especially designed for RV travelers.
6 Adorable Christmas Gift Ornaments for RV Lovers
And let's close this list with an assortment of super cute Christmas Ornaments for RV Owners that celebrate the fun they have on the road.
And there are the best gifts for RV owners. You really can't go wrong with any one of these choices when looking for gifts for RVers.
This post was originally published October 31, 2020. It has been updated for 2021 to ensure the best selection for your RV gift ideas!