If you've hung out with women who love to hike, even just for a little while, you know that they embrace fun on the trail. Sometimes they get downright silly. It shows in their amazing smiles and their playful photos! At the same time hiking, women take the trail seriously. So when selecting the best hiking gifts for her, also look for gear and clothes that embrace comfort and safety when trekking through the woods or mountains.
Brad and I love to hike, especially as we explore the National Parks. And I've learned over the years to ❤❤ always think quality over quantity when selecting my hiking gear and clothes. Hiking is a very active sport that puts a lot of wear and tear on our gear. And hiking women don't want to find themselves miles from civilization with broken gear or torn clothes. It's important to give gifts that will last for years. So we've been very selective in creating this list of gift ideas for women who hike. 
This post contains affiliate links to make it super easy for you to find the products I have mentioned. That means that you don't pay any extra and in some cases, we could earn a small commission.
Best Hiking Gifts for Her
11 Hiking Essentials: Gifts Hiking Women Will Use Over and Over
Essential gear that hikers will love to receive as a gift come in all price ranges. But the one thing they all have in common is they are small and compact so it's easy for your hiker to carry on the trail. Female hikers like fun hiking gear like the Go-Pro HERO 8 camera for shooting unbelievable trail videos or the crazy bendy UBeesize tripod that lets her get the most amazing selfies in the scariest places. Or you will find them loving tools that help keep her safer like a serious upgrade to her compass or stepping it up even more with a personal GPS.
We've found that cell phone and camera batteries drain fast on the trail, especially when you are far away from cities. That's why we always carry at least one of these backup power supplies. Your hiker will love this solar charger that they can just hang off the back of their daypack. This compact portable solar charge is no bigger than a cell phone and during a day's hike builds enough power to recharge your electronics. How cool is that!
Safety-conscious women will really appreciate this thoughtful gift that will help them find the trail and avoid getting lost. The Garmin GPSMAP 66s is a reliable handheld GPS with birds-eye satellite imagery. It has a 3-inch display that is easily readable even when the sun is bright in the sky. The use of multiple navigation satellites gives reliable tracking in challenging environments. And the wireless connectivity means you can get up-to-date weather forecasts any time of day. She'll appreciate the long life, delivering 16 hours of power in GPS mode and up to 1 week in expedition mode.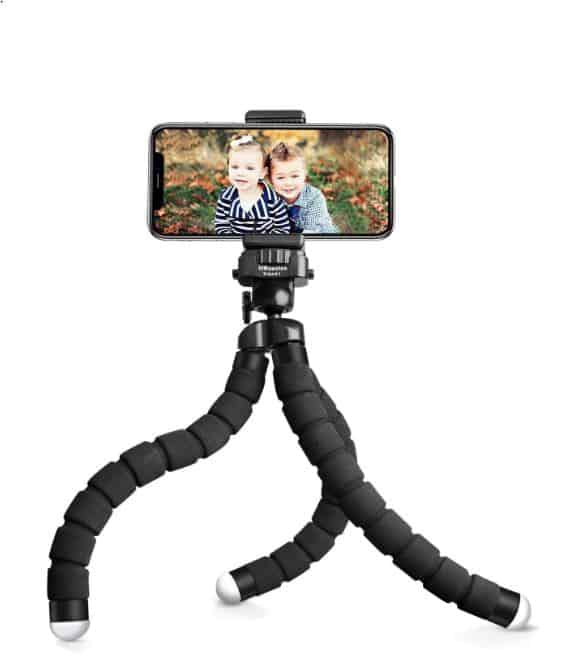 This tripod is one of my favorite little gadgets! We've used this same tripod for at least 6 years, through thousands of pictures. Sometimes it takes a bit of creativity to capture those crazy poses to share with your friends. That's why I love the flexible legs on this UBeesize Tripod for Phones. Those little legs will wrap around a tree branch or adjust for uneven ground or rocks! At 6.4 oz it doesn't add much weight to the pack – and so worth it to get those amazing shots. It has a universal phone mount and will also fit most digital cameras making it one of my favorite hiking gifts for her. This will easily become one of your favorite presents for hikers. She will find this so helpful in achieving truly memorable and fun photos.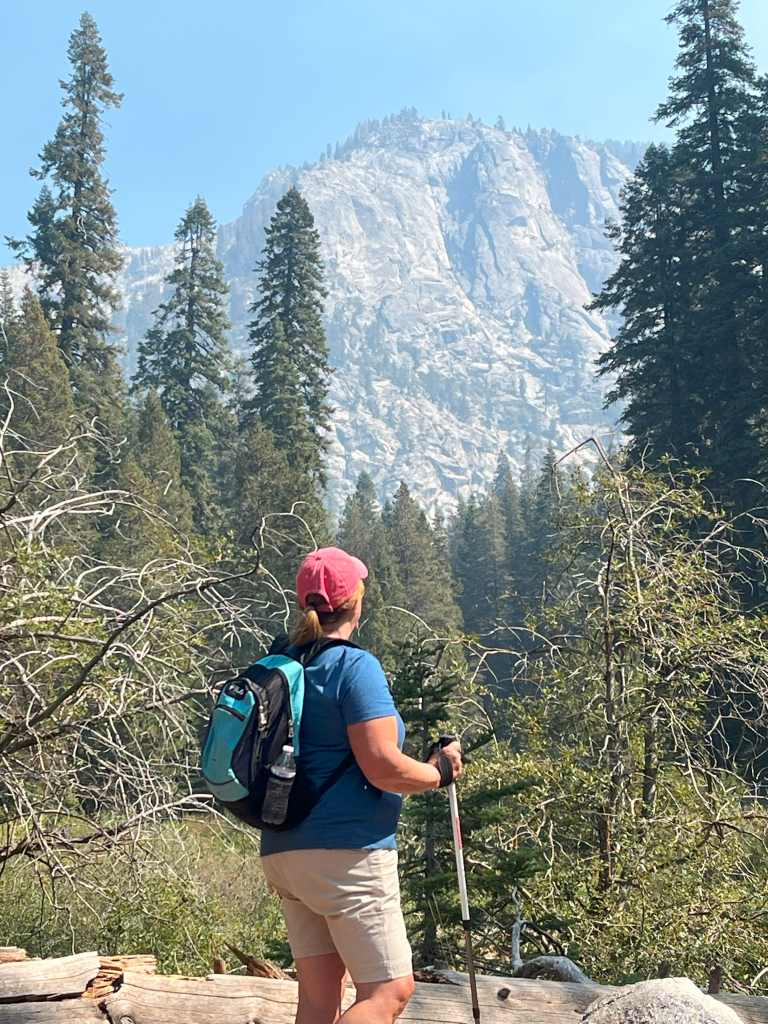 It's time for your grown-up girl to own a grown-up compass. And Suunto Compasses are the best of the best. The Suunto MC-2G Global Compass is recognized for taking highly accurate and reliable directional measurements. She'll love the luminous bezel and markings for enhanced nighttime viewing. This is the perfect hiking present for her that will take her equipment up a notch or two to a professional level.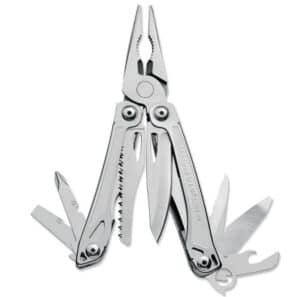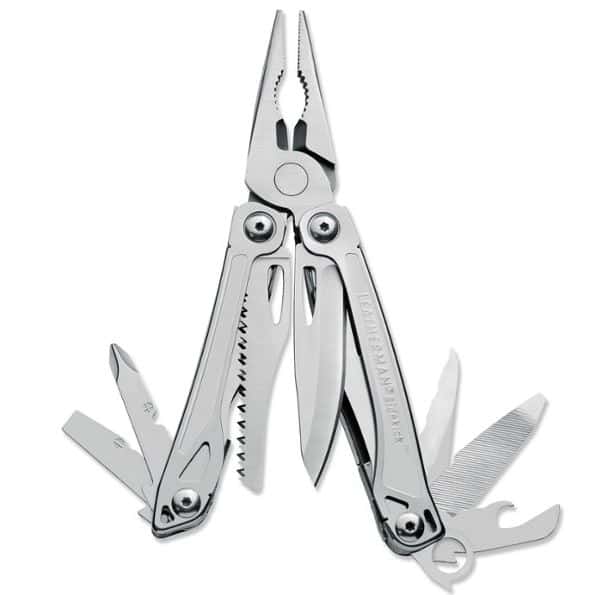 If she likes to spend the night under the stars, then your hiking gal needs a Leatherman Sidekick Multitool.  Then she can be prepared to fix anything that breaks in her camping gear. Take a look at this video to see everything that's included. Brad carries a Leatherman on every hike and I swear I borrow it at least once per trip. She can clip right to her pack or add a Leatherman Nylon Sheath for just a few dollars more. For more on why we love Leatherman so much see our Guide to Leatherman multitools.
What could be more fun than grabbing videos of your trek? Especially the scary parts, right? GoPro Hero8 Adventure Camera lets your gal create videos completely hands-free. And it will survive even the toughest weather since it's waterproof.
We love these super compact Celestron Hiking Binoculars. They are lightweight and will let her see for miles when she's sitting on top of the world. They are easy to zoom in on birds and bears alike. To learn more about buying the best, check out our Best Compact Hiking Binocular guide.
It's crazy that this ultra-compact Flashlight by Fenix only weighs 2 ounces. It is very flexible with multiple brightness settings making it perfect for a camping nightlight or seeing hundreds of yards down the hiking trail! The LED flashlight is rechargeable, waterproof, and drop-resistant. She'll love taking this flashlight on her next hiking adventure. For more hiking flashlight ideas check out our Guide to Flashlights for Hiking. 
Osprey makes backpacks specifically designed to fit a woman's body. We love this 28 liter Osprey Skimmer Hydration Backpack because it is the perfect size for a long day on the trail. Osprey packs come with a lifetime warranty meaning they truly believe she'll love her pack. Check out this article for more choices and a complete guide to selecting the best daypack for your special lady hiker's gift.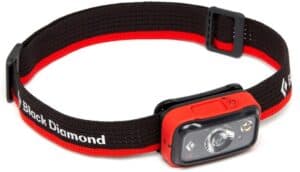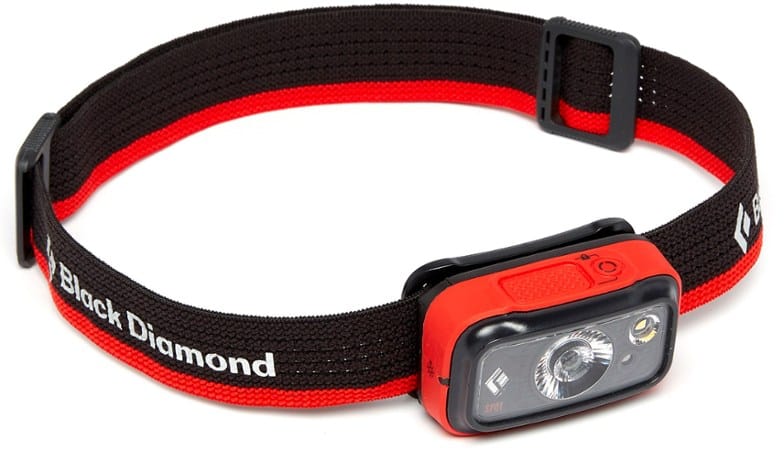 Every hiker tucks a headlamp in their pack because they all know that it's easy to get caught up on a great hike and get back later than planned. Here's your opportunity to give a gift that turns something ordinary, like a headlamp, into a very special gift. The Black Diamond Storm Headlamp has 3 levels of brightness, with the brightest being super-bright for full-night views. It also has red, green, and blue night colors so she can see easily see the stars when far away from the city without bright lights detracting from the view.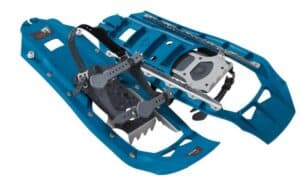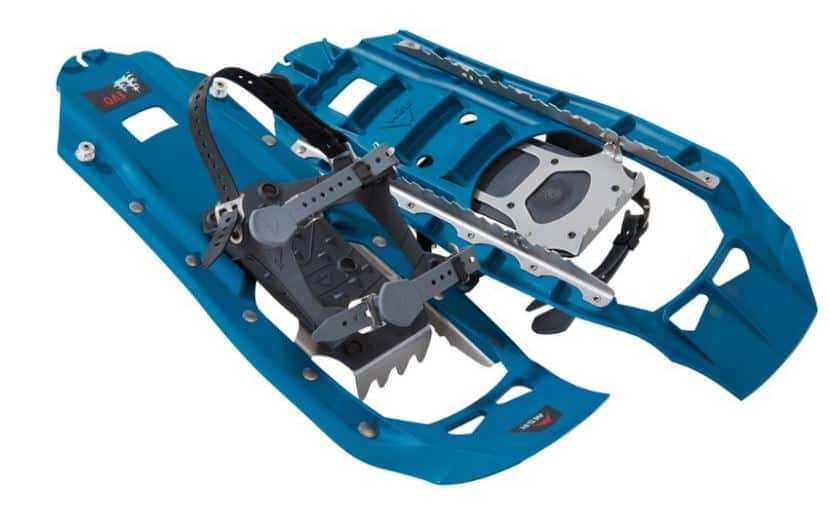 If your hiker loves winter, then a pair of these MSR Evo Snowshoes will be a fun gift for her. Hiking in 2-foot deep snow is near impossible, but slip on snowshoes and you can go almost anywhere on the trail. Snow-shoeing is an easy way to get around in the forest in the winter. What a great gift for her that she will use for decades!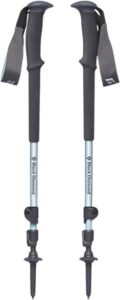 Any serious hiker will tell you the importance of quality trekking poles for long hikes. They help reduce the wear and tear on a hiker's knees and improve her balance on rough terrain. These Black Diamond Trekking Poles are the perfect set to upgrade your adventurous woman's gear. The height of these 3 section trekking poles is easy to adjust, using simple flick locks with guaranteed zero slip security. The hiking pole grips are made from soft rubber and dual-density foam for comfort. They weigh just 15.6 ounces and extend from 39 to 49 inches. She's ready to head down the trail with this amazing gift.
5 Cozy Underwear & Socks Hikers Love (she's not 10 anymore 😊 )
As kids, we hated getting underwear and socks as gifts. Little did we know that those were the best gifts ever. Especially when you are a woman who loves to hike, the best underwear for hiking can get pretty expensive. But it's so worth it to spend the extra dollars on a gift for her that will last for years and will make her hiking trips more comfortable than you can ever imagine.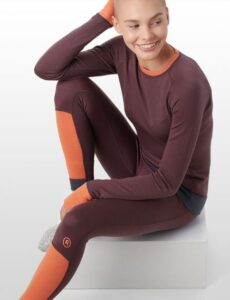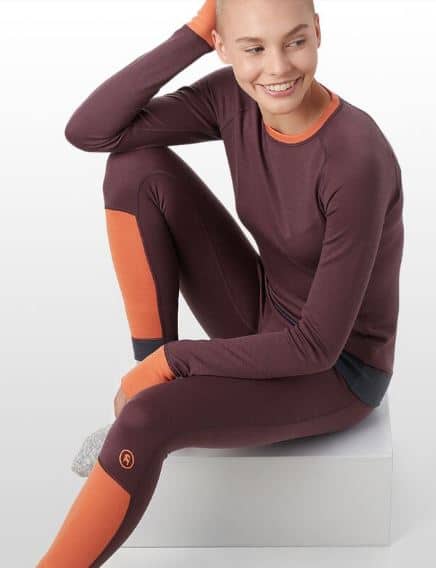 No girl can resist the soft texture and super warmth you get from Merino Wool's long underwear. Backcountry's Spruces Merino Base Layer Top and Merino Base Layer Bottom are perfect for winter hiking, skiing, snowshoeing, and just plain playing. Yes, I know it's a bit pricy but that's exactly why your gal that loves to hike will hesitate to buy something so precious for herself. This is a gift that will last her for decades and she will remember you every time she is warm and cozy on a winter day. To learn more about what is so special about merino wool base layers check out our guide to the best.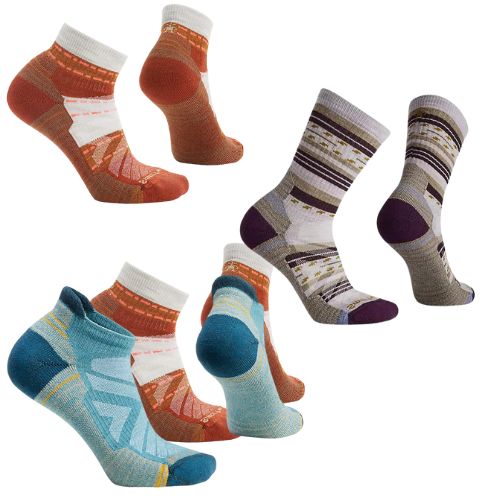 I have two favorite hiking socks. The first is my Smartwool Performance Hiking Socks which are the best all year around. I love them with hiking boots both in winter and summer as they are excellent at wicking away sweat and keeping my feet dry. They have a virtually seamless toe so no rubbing or blisters after a long day of hiking. Definitely top of the list of gifts for women hikers. You can get them three different heights and a wide variety of color patterns.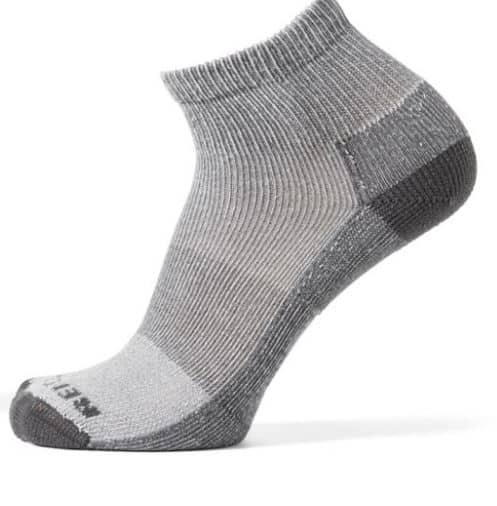 And my other favorite sock, perfect for hot summer hikes, is the REI Co-op CoolMax Ultralight Hiker. Your hiking gal will love these when wearing light hiking shoes. They truly hug your feet. What better than giving your outdoors kind of gal a hug as a gift? 
These are my favorite panties for hiking because they stay cool while wicking away stinky sweat. Best of all they last and last. This gift is great for the busy hiking gal who also values companies that support the environment. Boody Body Bamboo panties come in almost any style you can imagine, from boy shorts to bikinis to full coverage. Bamboo is super soft and odor resistant. A little overwhelmed by the idea of buying your grown-up girl panties? Check out our Guide to the Best Hiking Underwear for Women for more info.
This bra is so pretty that she could wear it by itself! The Smartwool Raceback Bra was perfect for active women. If you aren't familiar with merino wool, it might sound like a weird fabric for a bra… but women hikers know that it is the best fabric around for wicking away sweat and keeping the feeling and smelling clean on the trail. Merino wool is soft and lightweight too! Check out our guide to the best hiking bras for more gift ideas for her.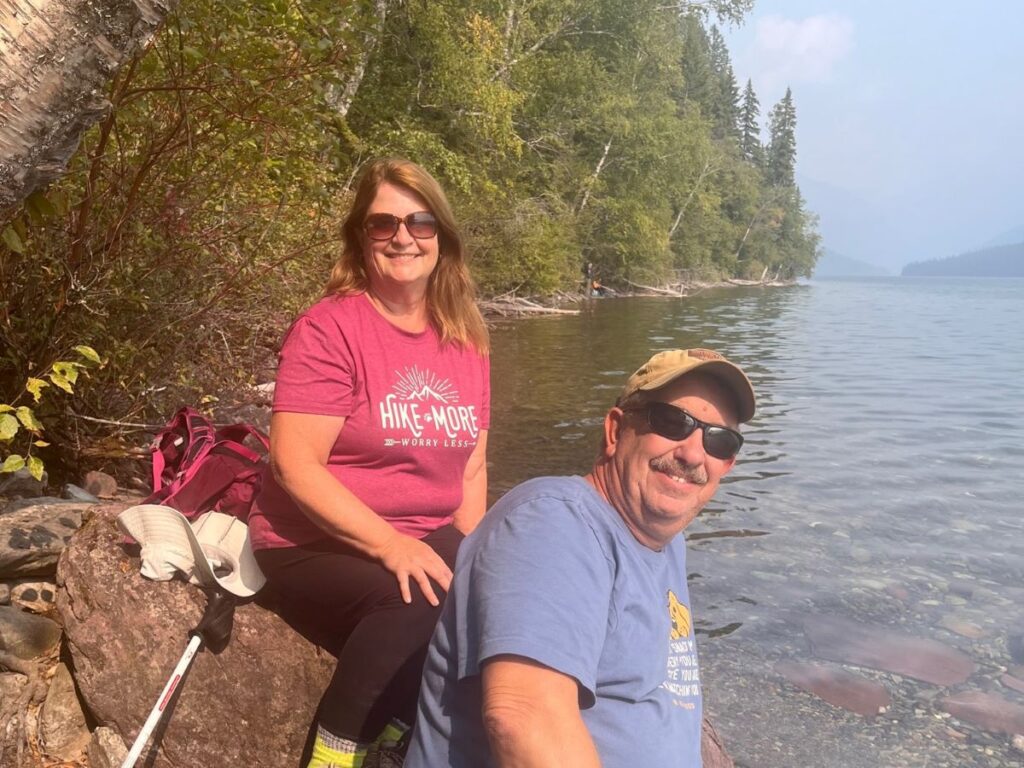 11 Hiking Gifts under $25 That Will Delight Her
Every hiker needs one of these gorgeous Kalily Colored Bandanas tucked into their pack. They are perfect for when you need a quick mask or face cover. Of course, they are beautiful to pull your hair back in the heat but also can be worn in a dozen other ways. Who hasn't run into some dust and needed a face cover or temps drop and wants a neck gaiter? These come in assorted pattern multi-paks so you could also split them up for stocking stuffers for everyone in the family! These headbands continue to be a top choice for gift ideas for hikers.
These Super-Tough Emergency blankets fit in a package no bigger than a deck of cards. This gift comes in a 4 pack, so enough to fill 4 stockings. No one ever plans to get stuck in the woods overnight, but it happens. An emergency blanket tucked into the bottom of her pack can be a lifesaving gift.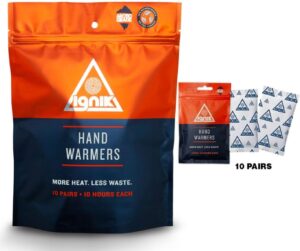 These go into the stockings of all our family every Christmas, not only are they great for hiking, they are perfect for any outdoor activity. Plus she can keep some in her car for roadside emergencies. These hand warmers stay toasty for up to 10 hours. We love that they are partially compostable reducing the waste you get from most hand warmers. Open up a 10-pack of each Ignik Hand Warmers and share the warmth!
This 6 pack of one of the best sunscreen lip balms by Banana Boat is perfect for dropping in everyone's stockings. Hikers find their lips really suffer when exposed to the wind and sun.
One thing that drives me completely crazy is digging through a jumbled mess in my day pack. Your favorite hiker will really appreciate a couple of brightly colored stuff sacks to sort their gear. Just reach into your pack and pull out the appropriate stuff sack and easy peasy… you have exactly what you need!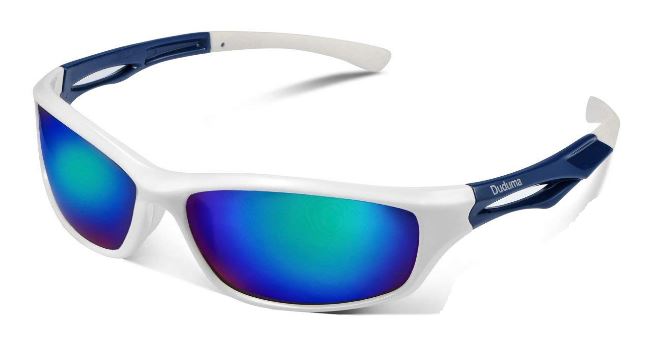 I can't tell you how many pairs of sunglasses I have lost on the trail. So I always carry a backup. These really cool Duduma Polarized Sunglasses come in 9 colors to match your awesome hiker's personality. They are incredibly reasonably priced too! One of the best gifts for hikers because they not only look cool but the polarized lenses protect your hiker's eyes.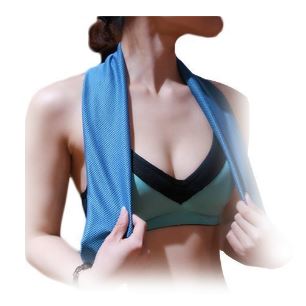 I had no idea of the value of a cooling towel until I actually overheated on a hot sunny trail. It's like a scary out of body experience. And it's amazing how quickly you recover by placing a wet towel around your neck! So another tip when looking for gifts women hikers will really appreciate is to look for items that have safety features in a fun way. You can show your hiker some love with this lightweight Kuen cooling towel that they can just clip to their pack. It comes in a 4 pack of assorted colors so you could easily split it up for multiple stocking stuffers for hikers! 
It may not be much to look at, but if your woman that hikes runs out of water on the trail this will be a lifesaver. My husband almost found out the wrong way when hiking in Glacier NP how important a backup water filter is. We love the Lifestraw Personal Water Filter because it is lightweight and easily tucks into the bottom of your pack. It's one of those hiking gifts for her that you hope she never has to use. But if she does, it can be lifesaving! 
Here's a super easy way to carry 5 survival gear essentials in just one bracelet: a fire starter, reliable compass, loud emergency whistle, emergency knife, and 12 feet of military-grade paracord. Your hiker will find this Atomic Bear Paracord Bracelet an easy way to keep these important safety items accessible when hiking. It comes as a set of 2 and is super affordable.
One of the simplest safety devices a hiker can carry on the trail is a whistle. The sound will carry far if she gets separated from her posse. This titanium emergency whistle easily attaches to a zipper on her backpack or can be worn as a necklace. The strong metal won't tarnish or wear out, so she'll have it forever. (Seriously order extra if you have hiking kids. No child should hike without a whistle.)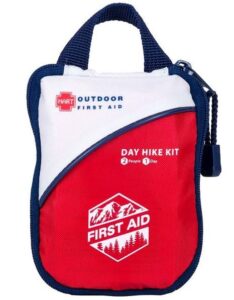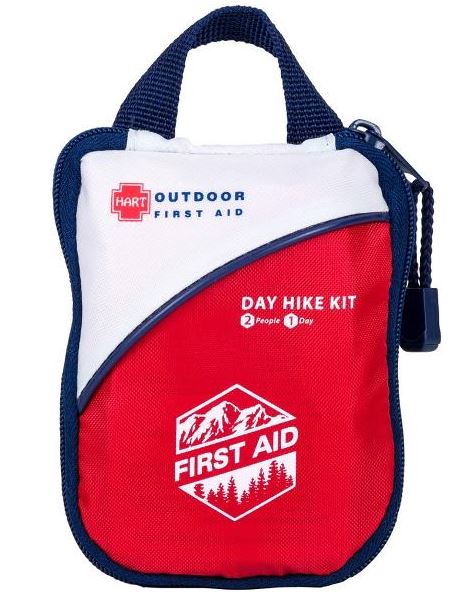 Specially designed to provide emergency care for day hikers, the Hart Outdoor Day Hike First Aid Kit is perfect to tuck into her daypack. It has supplies for 2 people for 1 day of emergency hiking needs. Best of all it's nice and compact at less than 4 ounces.
6 Hiking Clothing Gift Ideas for Women
In this gift guide for hikers, we selected just a few wardrobe items that we know she will grab when packing for a hiking trip. These are the items she will love because they feel great all day on the trail.
These are one of our favorite pairs of hiking shorts because they are still comfortable after a long day of hiking, even in the hottest weather. Your hiking girl will love receiving them as a gift! The North Face Paramount Trail Shorts come in regular and plus sizes and 10 colors. They look great on or off the hiking trail. And best of all the Flash Dry technology keeps away that gross feeling from a sweaty day. Check out our guide to women's hiking shorts for more ideas. 
When we are hiking in cold weather, warm hands are the difference between an amazing day and a disaster on the hiking trail! These Burton Gore-Tex mittens are one of the best hiking gifts for her if she loves winter wonderland! They are famous for their waterproof DRYRIDE two-layer fabric shell combined with a dry and breathable Gore Warm insert. They are available in a dozen colors and patterns plus a range of sizes to fit all women. For more gift ideas, check out our guide to the best winter hiking gloves.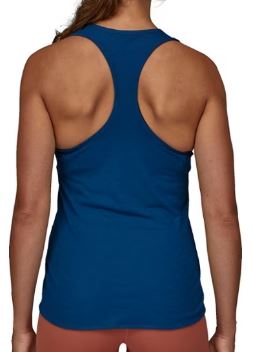 If your hiking gal is really active on the trail, this is the perfect tank top for her! The Patagonia Capilene Cool Trail Tank Top was designed to combine the needs of active support with comfort and mobility for long days on the route. She will love the feel of the soft performance knit. This is a hiking gift for her that she will be super grateful for on a hot day.
What is a PFG shirt, you ask! It's a lightweight long-sleeve shirt that protects your hiker from the sun. This women's Columbia PFG shirt wicks away sweat to keep her cool and dry while repelling the harmful rays of the sun. I also love wearing mine when kayaking, as it is quick drying. It comes in dozens of colors.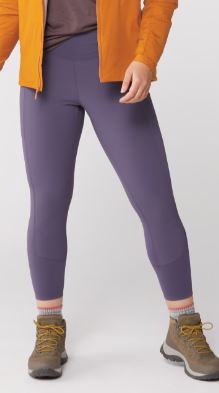 Hiking in leggings has become the most comfortable way to be on the trail. But not all leggings are made the same. REI's Flash tights are specifically designed to hold up under the rigors of the trail. And at the same time keep your gal comfortable all day. For more legging styles for your hiker, here's our guide to the best hiking leggings for women.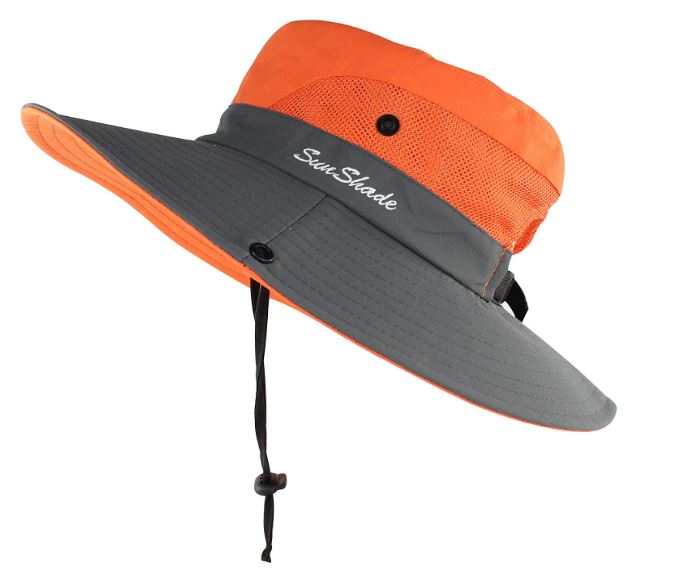 No gift guide for women hikers would be complete without a playful hat! ThisMuryobao Sun Hat can be crushed into your hiker's pack until needed. The wonderful wide brim protects from harmful sun rays. I particularly like the mesh layer to allow air circulation on a hot day. Best of all this is one of the gifts for backpackers that comes in 6 bright colors! 
This stylish hat will not only keep her warm on cold winter hikes, but it will also look great in all those amazing photos she's going to take. This slouchy winter hat is fleece lined to stop the wind and hold in heat, making it super warm. You'll love the selection of colors. For more gift giving ideas, check out our guide to winter hiking hats.
10 Awesome Gifts for Hikers She will Cherish
Women who love the outdoors are some of the most sensitive women I know. They embrace each other, as well as all that nature, has to give us. So when shopping for gifts for women hikers, consider a gift that honors her sensitive nature.
The mountains inspire us to push ourselves, to take one more step to go beyond the normal, and then reward us with unbelievable views of the world. Your hiking gal will appreciate a gift like one of these inspirational mountain necklaces that reminds her during tough times that if she is able to climb mountains she can do anything. During stressful days, it will remind her of the peace she felt standing on top of the world.
Journaling on the trail is a great way to capture memories and ideas for the hiking enthusiast. We love this waterproof journal because a little rain has ruined many notes we've made. This 120-page Rite in the Rain Journal is only 3 oz so it is easy to add to any backpack. Add a Waterproof Rite in the Rain pen to complete your gift for your hiker. Here are several other Hiking Journal and Logs to consider as gifts for female hikers.
One of the best hiking gifts for her is this fun yet truly amazing book about reading nature's signs. When we were in Alaska I was really intrigued by the art of reading animal droppings to see who had been in the area. In The Lost Art of Reading Nature Signs, your hiker will discover nature's way of telling us of coming weather, how to locate water and so much more.
Hey, if your hiking gal loves to read, check out our list of the Top Novels Set in National Parks for great reading ideas!
13 of the Best Funny Hiking Gifts for Women!
When selecting gifts for hiking enthusiasts, don't forget their love of fun on and off the trail! These cool gifts for hikers do just that… capture their great sense of humor.
Before our vacation this year, I ordered an assortment of fun hiking Tshirts. Not only did it make me smile, I have some really cute pictures! So give a great gift for hiking to the woman in your life with one of these fun Tshirts!
Time to get a little sassy with your gift giving! Every serious mountain hiker knows the dangers of wildlife and takes a lot of precautions to ensure everyone is safe. However, they also take a bit of risk because wildlife, especially bears, are unpredictable. This rustic 3.5 x 12 bear warning shelf sign is a bit of tongue-in-cheek humor for your trekking fan.
One of the best hiking gifts for her is really a very simple hiking coffee mug. At home or on an adventure a hiking themed coffee mug reminds us of special places.
Well, these fun socks about hiking might not be good for actual use on the trail but they are sure fun to wear around the house or out with friends. (Cotton socks get too damp with feet sweat.)  They are the perfect stocking stuffer gift for your hiker!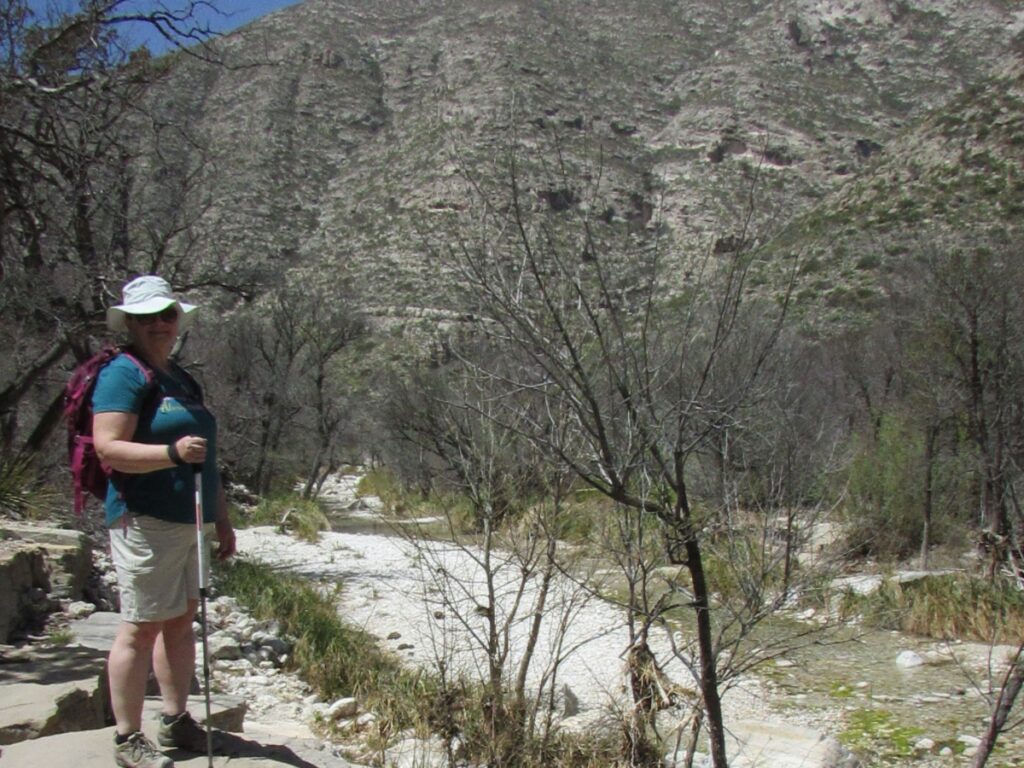 10 Hiking Themed Decor for Her Home
We love this fun picture frame to capture hiking memories! as a unique gift for her. Especially if it's a memory of a hike the two of you share. Just tuck in a 4×6 picture and you have a memory that might just make her cry. She can hang this or it sits easily on a bookshelf. 
Don't you just love a beautiful glass for your cocktails? This beautiful 11oz whisky glass etched with the phrase "Not all those who wander are lost" reflects the theme of hikers who like to explore, and who enjoy wandering in new places. 
We love ourNational Parks Scratch Off Map that hangs in our family room. It creates a great conversation starter when we have friends over. It's also the perfect motivator to get out and hike in every National Park. She'll love keeping track of her adventures!
This 15×6 Steel Word Art – Explore would be so fun to hang in her home. Exploring is definitely a life motto for hiking gals. You can hang it as naked steel or check out some of the crafty ideas on creating awesome wall art.
I love going through our family-dated ornaments each year. Your hiking girl will treasure this personalized hiking ornament for many years to come when you add her name and the year. You can even use the space on the stone to commemorate a special hike. And here are a few other awesome personalizeable ornaments she'll love receiving as gifts.
Looking for More Presents for Hikers? Check these out: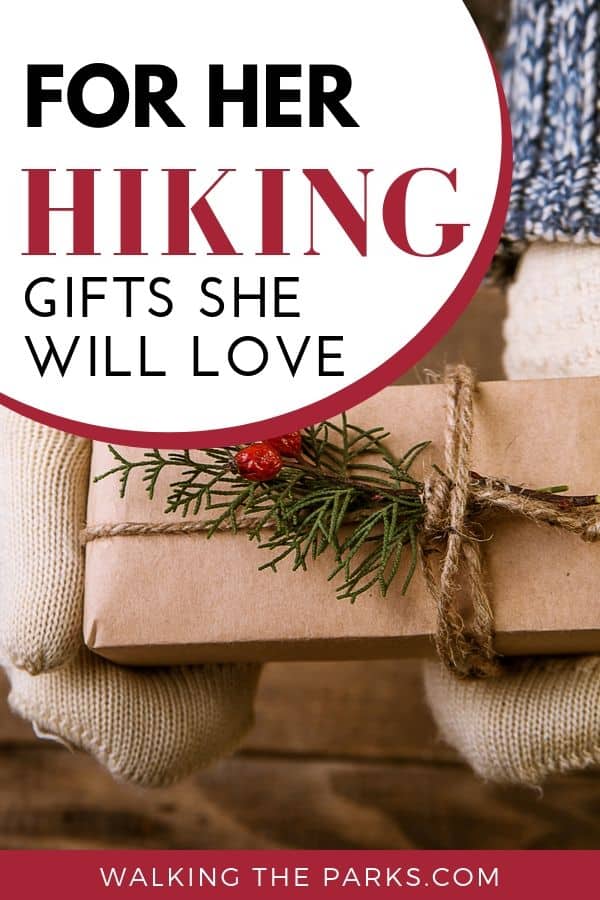 This list of the best hiking gifts for her should get you on track to have some fun with your gift-giving! You can't go wrong with any of these whimsical gifts for women hikers. Don't forget to save this gift guide for women hikers to your Pinterest gift idea board!
---