When you want very personal gifts for your favorite hiker, something that says how much you care, Etsy is the place to look. The artists and crafters on Etsy create gifts with a passion for their art. We found unique hiking gifts that can be personalized to show you were thinking only of your special hiker. Also we discovered many presents that meet a hikers very personal needs that will be treasured. These are one of a kind gifts for hikers that you will be proud to give. I'm pretty sure that a couple of these are highly likely to bring your hiker to tears so read on at your own risk!
This post contains affiliate links to make it easier for you to find products I have mentioned. You don't pay any extra and in some cases I could earn a small commission.
Don't you agree that these are amazing personalized gifts for hikers? What better way to show your favorite hiker how much you care.
Don't forget to pin this list of unique hiking gifts to your holiday shopping board for future reference! And we'd love to know about other very personal gifts for hikers that you have found on Etsy in the comments below.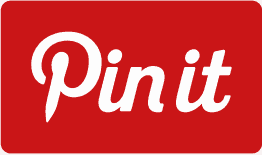 While you are here, check out our other gift guides for outdoor lovers: Hiking Gifts for Her: 60 Gifts She will Love and Over 60 Gifts for Your Favorite Camper