Rocky Mountain National Park is one of our favorites. The scenery is amazing, the wildlife is abundant and there is so much that can be learned from nature here. We just know you will love it. So if you like to enjoy the stories, history and details only found on a guided tour, here are some of the best Rocky Mountain National Park tours.
This post contains affiliate links to make it easier for you to find products I have mentioned. You don't pay any extra and in some cases I could earn a small commission.
Rocky Mountain National Park Tours from Denver and Boulder
Have you ever found yourself visiting a city without a car and a free day. For me, it's often a business trip and I'm longing to explore beyond. Especially in a city like Denver, surrounded by mountains, the call of the wild reaches out. Here's some great ideas for Denver Day Trips to get a taste of Rocky Mountain National Park. And if you are in Boulder, you can join these tours as they travel through that city.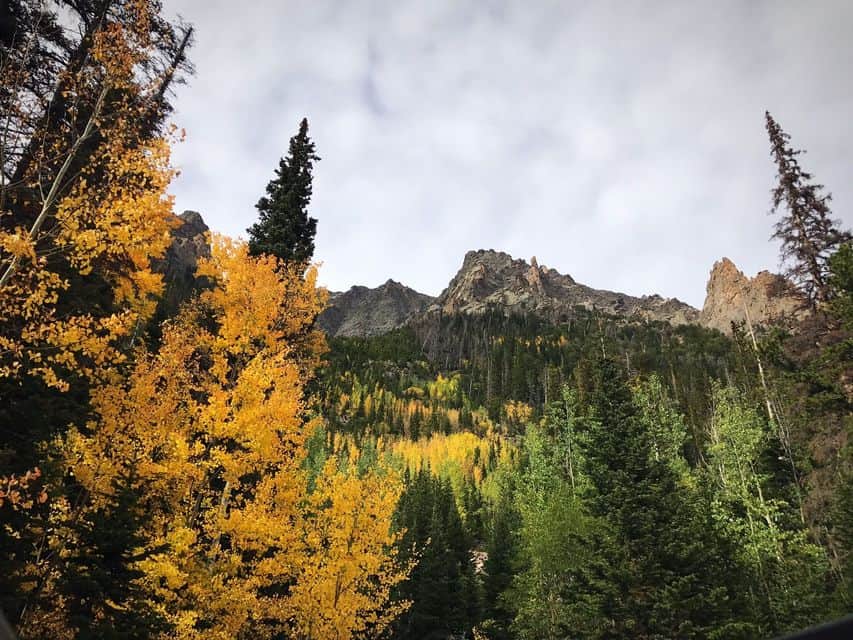 Explore the highlights of Rocky Mountain National Park. Cruise along Trail Ridge Road in the Summer where you'll find unbelievable mountain views, amazing short hikes and wildlife. You'll be happy to leave the driving to your guide as you follow what is called the Highway to the Sky that reaches the highest point in the park.
Once snow falls, tours wander through the lower valleys where wildlife have settled in for the winter. This Rocky Mountain National Park tour from Denver is in a small group setting which gives you great access to their very knowledgeable guides.
Leaving from Denver each morning, you're tour will take you some of the most beautiful country on the way to Rocky Mountain National Park.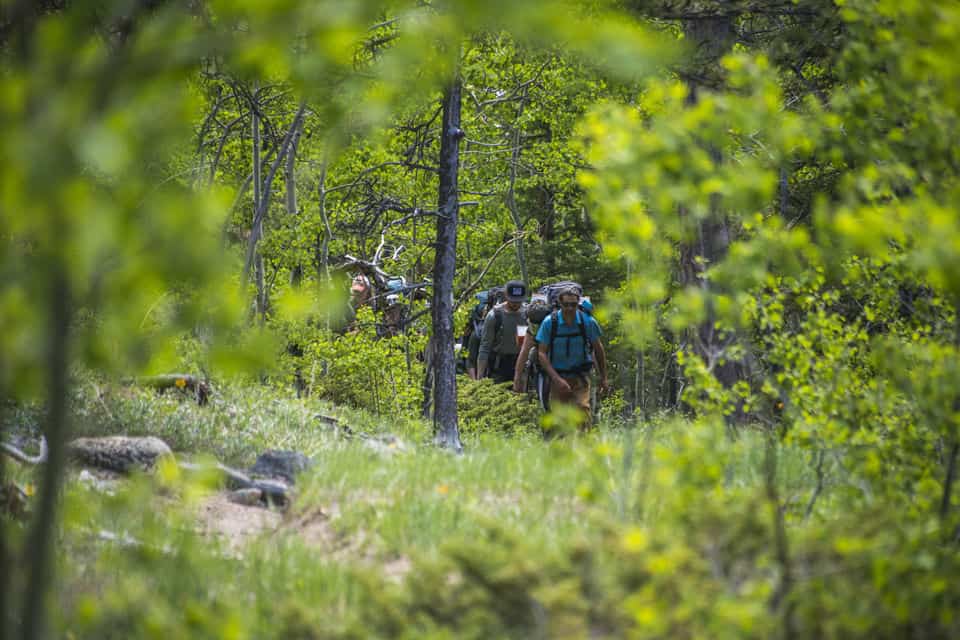 Ready for a little more challenging adventure? This all day Rocky Mountain National Park tour includes a moderately difficult 4 mile hike to Alpine Lakes and Mountain Meadows. We love hiking in this park, every trail leads to fantastic locations.
Winter hiking might also include snowshoes. If you've never hiked on snowshoes, the experience of walking a pristine mountain trail is amazing and not much more difficult than warm weather hiking as long as you bundle up!
You small group, Rocky Mountain National Park guided hike will leave Denver in the morning for your wilderness adventure and will be back in time for dinner in the city.
Rocky Mountain National Park Guided Tours From Estes Park
If you find yourself at the doorstep of Rocky Mountain National Park in the gateway city of Estes Park there are many guided tour opportunities. Here are the top Estes Park tours you should check out.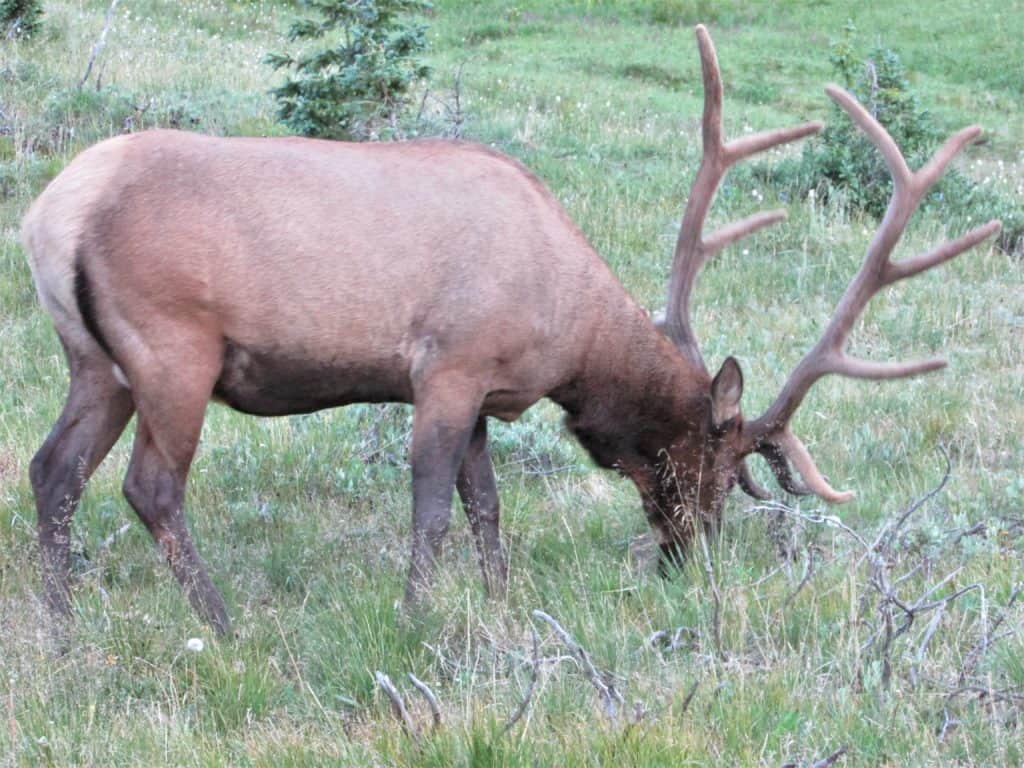 Discover this wonderful park through the eyes of someone who is passionate about all it has to offer. Your guide on this 8 hour tour will share a history and a bit of the science behind the amazing sites you see. The small 14 passenger bus is perfect for easy access to the park.
This Estes Park tour to Grand Lake wraps up around the time wildlife is most active with the hopes that you get the ultimate vacation wildlife photo!
The tour from Estes Park leaves in the morning, circles around to Grand Lake and then moseys through Rocky Mountain National Park in the afternoon.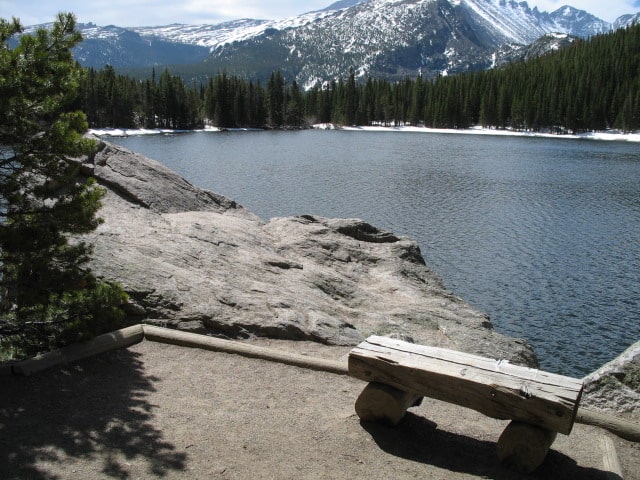 Absolutely a perfect ½ day tour starting in Estes Park to the Lower Valley to see wildlife, lakes and waterfalls. The lower valley is a great trip if you are limited on time. It's also perfect for families with younger children who won't sit still for a long ride. This tour stops often so you can enjoy all that the park has to offer.
The well versed guide will show your small group tour the best places to find moose and elk as you travel through the valley. So make sure you have your camera along!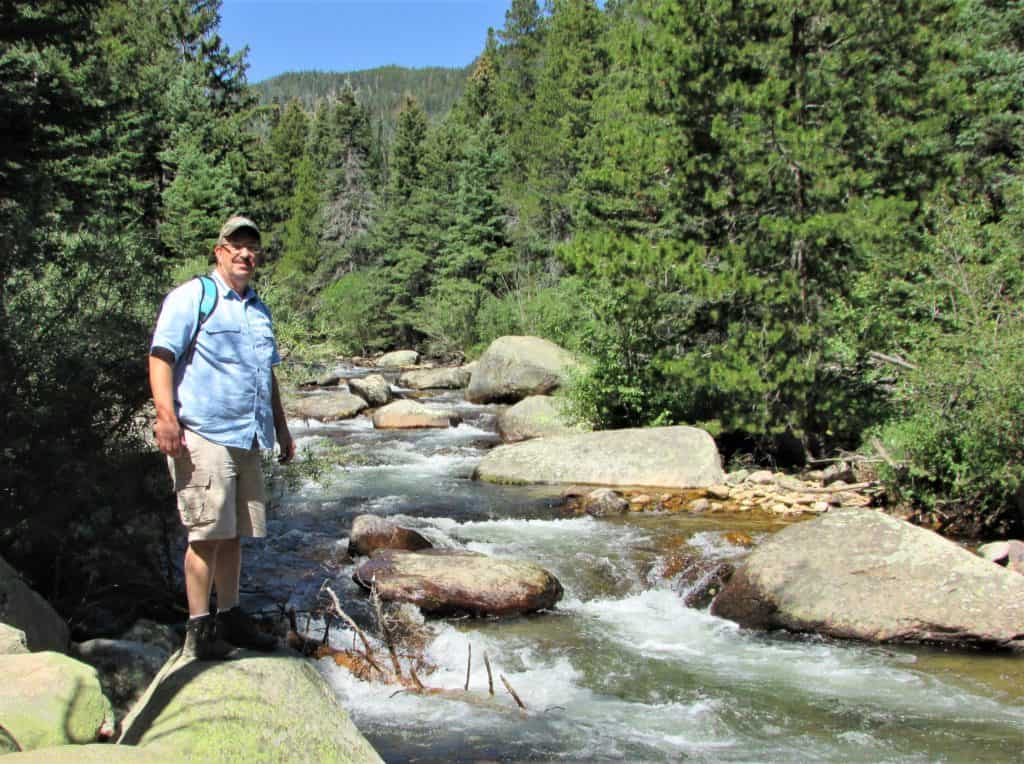 This is an incredibly cool RMNP photography tour if you are hoping to capture amazing waterfall pictures. Your guide is a professional photographer who will not only take you to beautiful sites, but will coach you on capturing that perfect shot.
Be prepared for some hiking, as this trip takes you into the Wild Basin. We loved this hike to Calypso Falls and Ouzel Falls in a more remote area of Rocky Mountain National Park.
This tour is for a small intimate group of no more than 6. Plan for a full day of 6-8 hours so you can get the best photo opportunities.
RMNP Tours That Start In The Park
If you are already in the park and hoping for a chance to deep dive into nature check out some of these Rocky Mountain National park guided tours.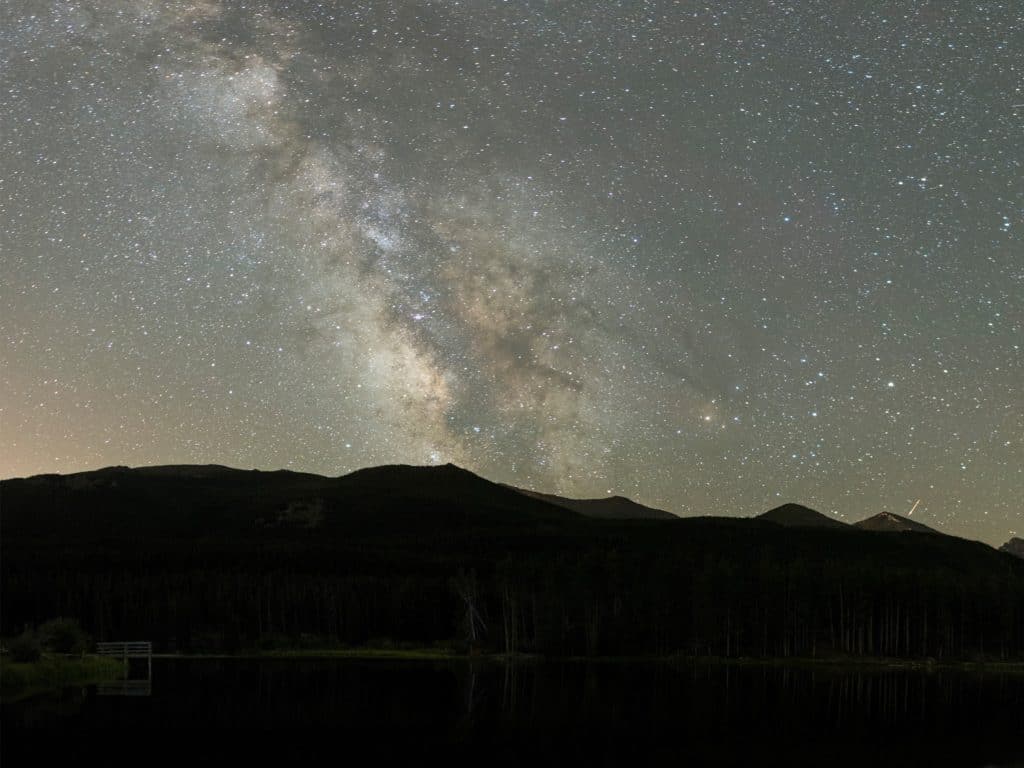 Summer nights are perfect for star gazing in Rocky Mountain National Park. This is a totally free, ranger led program. We've participated in these in several National Parks and find the volunteer astronomers who bring out their giant telescopes love to share their knowledge with you.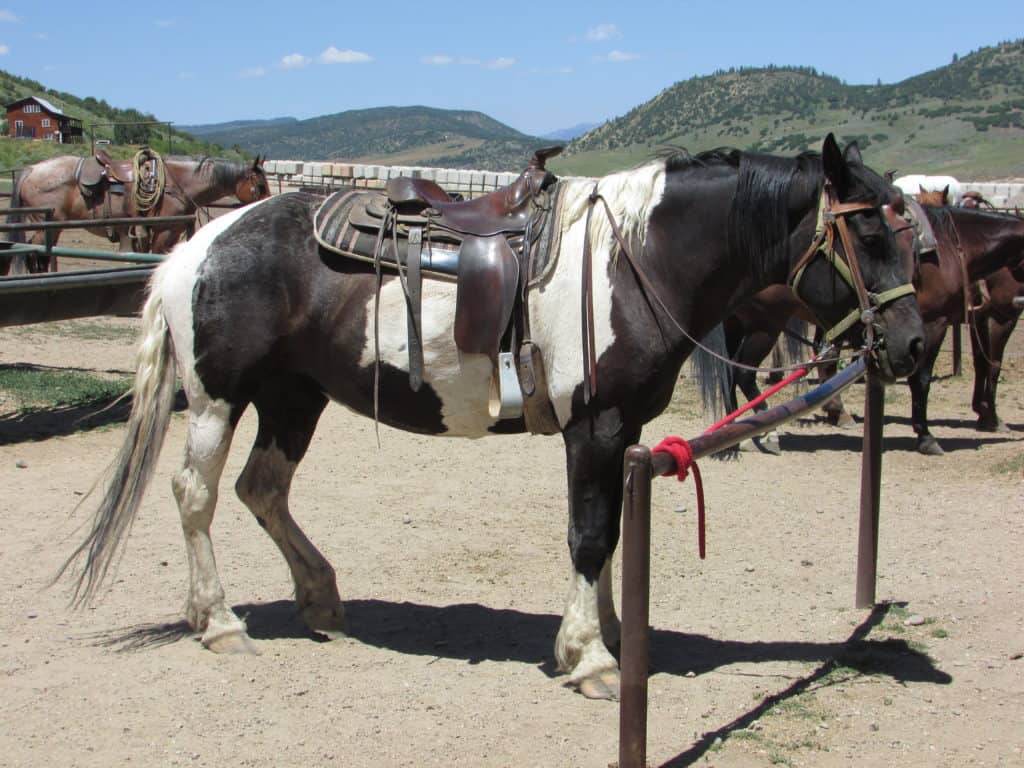 How about a guided Rocky Mountain National Park tour on horseback? Experience the park like one of the early explorers with one of these summer tours that begin right in the park, either at Glacier Creek or Moraine Park. So pull out your cowboy boots and try a bit of horseback riding in Rocky Mountain National Park.
A Few Last Tips for Rocky Mountain National Park Tours
Most important is to remember that altitude sickness is a real thing in the Rockies. Some of these guided tours will pass over 12,000 feet. Your best defense is to drink lots of water and snack throughout the day. So even if your guided Rocky Mountain tour includes a lunch break make sure you tuck a few small snacks into your bag and a bottle of water.