There I was, in my 50s and feeling incredibly self-conscious among the laughing families waiting for the boat to take us snorkeling in Biscayne National Park. I had never snorkeled in my life, not even in the local pool. It didn't help alleviate my embarrassment that Brad has been scuba certified since his early teens. Snorkeling was child's play for him.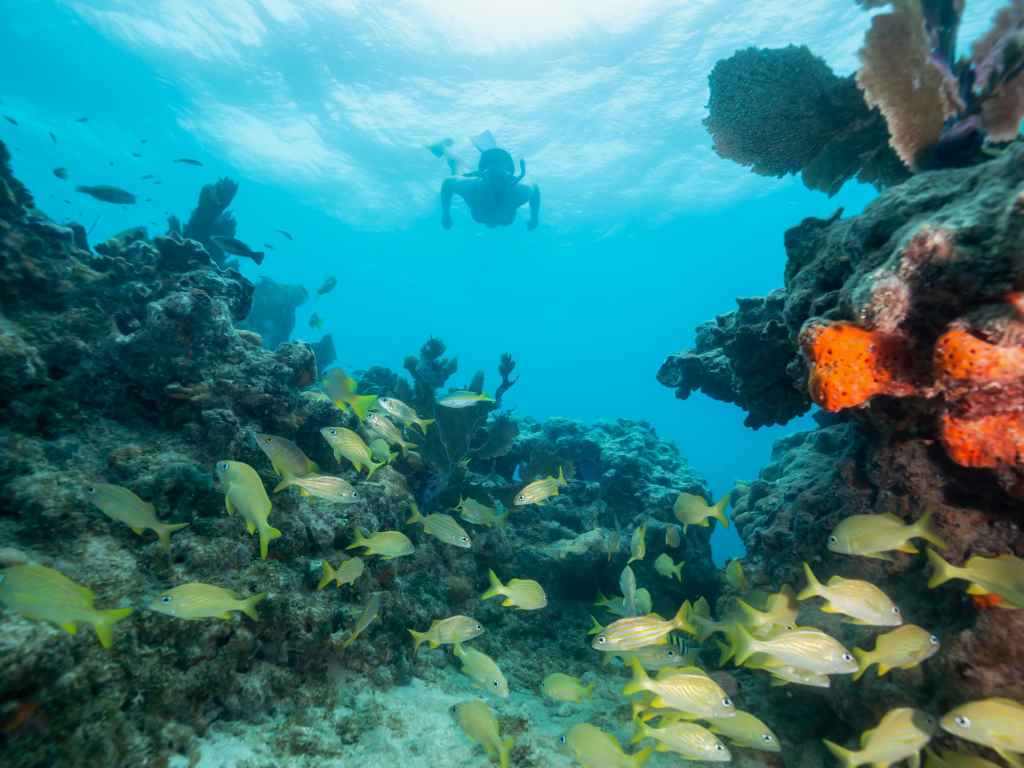 It turned out that this was the perfect place for a first-time snorkeler! As a National Park, education is key, and the snorkeling boat's guides ensured everyone learned to snorkel. They went out of their way to show the guests how to see the amazing wonders under the water of Biscayne National park.
In this article, I'm going to share what you should expect when snorkeling in Biscayne National Park, one of the National Parks in Florida. I want to help you plan a trip just as wondrous as mine. After this snorkeling adventure, I was hooked and I've gone many times since. I guess it's never too late to teach an old dog new tricks. Lol!
This post contains affiliate links to make it easier for you to find the products I have mentioned. You don't pay any extra and in some cases I could earn a small commission.
Why Snorkel in Biscayne National Park
Biscayne National Park is a true gem in the Florida Keys. The underwater National Park boasts crystal-clear waters and an abundance of marine life. It is one of the best snorkeling destinations in the country. With over 170,000 acres of protected coral reefs, shipwrecks, and seagrass beds to explore, visitors can immerse themselves in a world of vibrant colors and exotic creatures.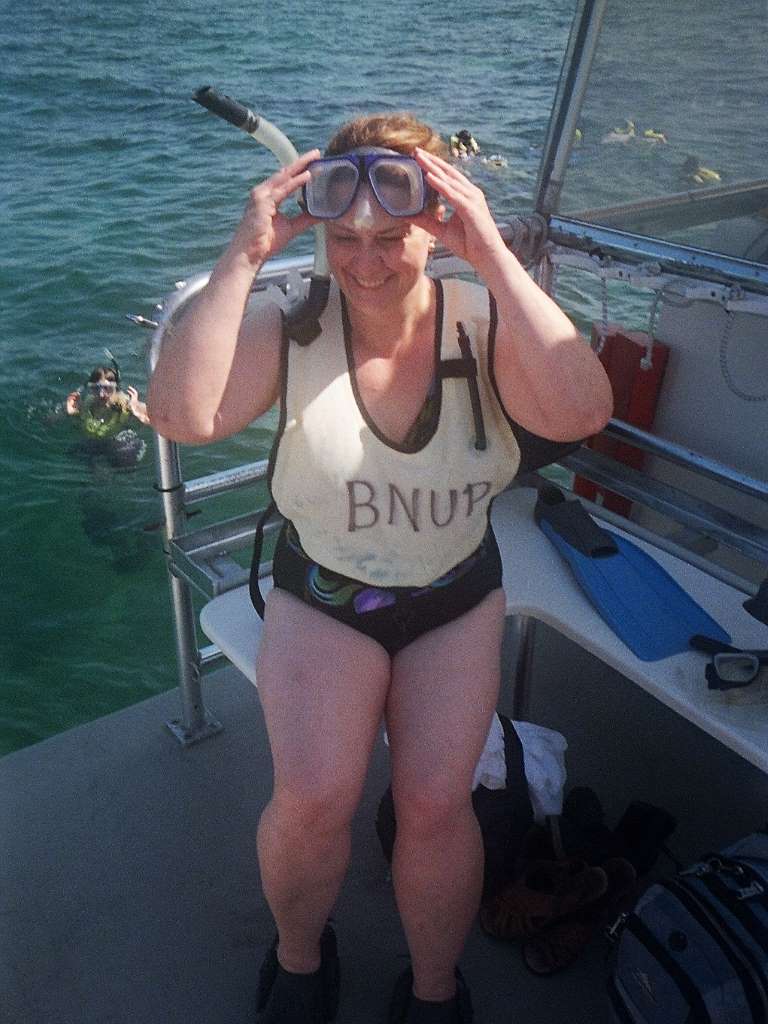 Explore the Coral Reef when you Snorkel in Biscayne Bay
Florida is home to the only coral reef system in the continental United States. The reef runs 350 miles starting at the southernmost tip of the Dry Tortugas National Park, following the keys and coastline of Florida up to St Lucie Inlet (an hour North of Palm Beach.) Biscayne National Park, which protects Biscayne Bay, is home to only a small section of Florida's reef.
Beautiful to look at, coral is actually an animal, not a plant, closely related to jellyfish and anemones. Coral reefs are formed when coral larvae attach to rocks or other hard structures in the water. Snorkelers love swimming around coral reefs because you experience the beauty of these unusual sea creatures and at the same time you see schools of brightly colored fish.
Snorkel Shipwreck Sites
Biscayne Bay is home to 6 old shipwrecks. If you didn't know, fish love to live in shipwrecks. The structure provides a safe haven from larger feeder fish and places for baby fish to hide. Two of those wrecks, Mandalay and Arratoon Apcar are in water shallow enough to snorkel around. How cool is that!
Mandalay is a more recent shipwreck, running aground in 1966. The 112-foot schooner was a luxury cruiser returning from the Bahamas when it struck Long Reef. While all the finery has been long removed, the body of the Mandalay is home to a wide variety of aquatic life and the favorite shipwreck for snorkeling.
The Arratoon Apcar was a 261-foot, iron-hulled, steamship that ran aground in 1878. It now lies in ten to twenty feet of water near Fowey Rocks. The structure attracts an abundance of colorful fish.
The other 4 shipwrecks are in deeper water which makes them better for scuba diving.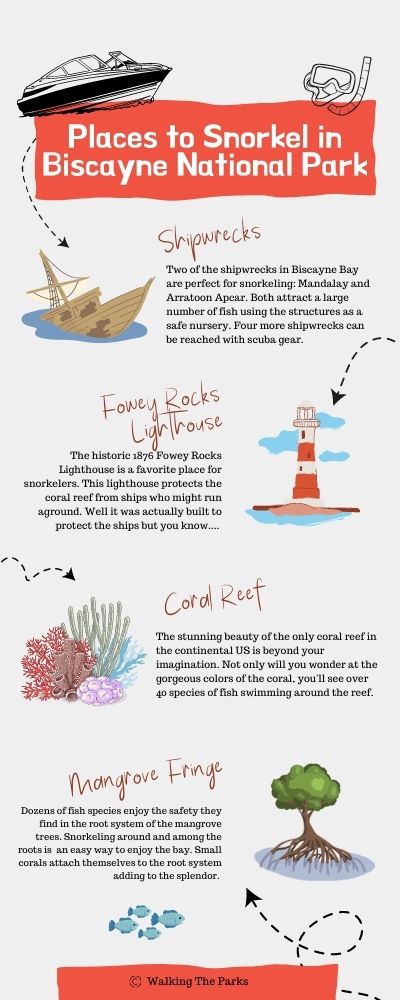 Baby Fish Everywhere when you Snorkel Bayside near Mangroves
Most visitors are disappointed when they learn the weather made it impossible for their tour to head out to the open ocean of the reefs or shipwrecks. The captain's backup plan is to snorkel near the mangroves. Although we did not snorkel bayside, word is that you won't be disappointed once you get to the mangroves!
The mangroves are a fish nursery, full of more baby fish than you could ever imagine. You'll also find coral under the roots. So don't despair if the weather doesn't cooperate with your vacation.
Snorkeling Tour Details
Snorkeling tours in Biscayne National Park are offered daily by the Biscayne National Park Institute. They are a private concessionaire that works hand in hand with the park rangers to provide incredible snorkeling, diving, paddling, and other tour experiences.
Currently, all the expeditions are for small groups to allow for social distancing which also will make for an incredible snorkeling experience. (When we took this snorkeling tour we were in a larger group of 30ish people.) Imagine being in a group of only a dozen people … it will feel like you have the ocean all to yourself.
Types of Snorkeling Tours
I find a chart helps me see the difference between tours quickly and clearly. So I put this one together for you. I'll describe the difference in a little more detail under the chart.
There are 4 different tours. Each tour is offered as:
public group tour – which means you will be mixed with other families to fill the boat.
private tours which means you buy all the seats on the boat for your own group.
A private tour is about the same price as a group tour if you have 5-6 people in your family, plus you can include younger children in a private tour so it's a pretty sweet deal for a family.
| | Departs From | Activities | Length | Max Group Size | Min Age |
| --- | --- | --- | --- | --- | --- |
| Small Group Experience | Homestead (Dante Fascell Visitor Center | Snorkel | 3.5 hrs | 14 | 8 |
| Small Group Experience – Private | Homestead (Dante Fascell Visitor Center) | Snorkel | 3.5 hrs | 6 | none |
| Snorkel & Island Visit | Coconut Grove (Dinner Key Marina) | Snorkel w/Island Visit | 6 hrs | 6 | 8 |
| Snorkel & Island Visit – Private | Coconut Grove (Dinner Key Marina) | Snorkel w/Island Visit | 6 hrs | 6 | none |
| Sail, Paddle, Snorkel & Island Visit | Homestead (Dante Fascell Visitor Center) | kayaking, paddle boarding, snorkeling, and SCUBA diving | 6 hrs | 6 | 8 |
| Sail, Paddle, Snorkel & Island Visit – Private | Homestead (Dante Fascell Visitor Center) | kayaking, paddle boarding, snorkeling, and SCUBA diving | 6 hrs | 6 | none |
| Snorkel & Paddle Eco-Adventure | Homestead (Dante Fascell Visitor Center) | paddle boarding (SUP) and snorkeling | 6 hrs | 6 | 12 |
| Snorkel & Paddle Eco-Adventure – Private | Homestead (Dante Fascell Visitor Center) | paddle boarding (SUP) and snorkeling | 6 hrs | 12 | none |
| | | | | | |
Tour #1 Small Group Snorkel Experience
Without a doubt, the Small Group Snorkel Experience is the most popular tour in Biscayne National Park. This ½ day tour leaves from the Dante Fascell Visitor Center and takes you by boat to two snorkeling locations where you can snorkel for a couple of hours.
Why we like this tour:
First-time snorkelers will get a taste of snorkeling without getting overwhelmed. And as hard as it is to believe possible if you don't like snorkeling it is the shortest tour.
The shorter window is better for families with younger children.
You get to experience snorkeling in 2 different ecosystems.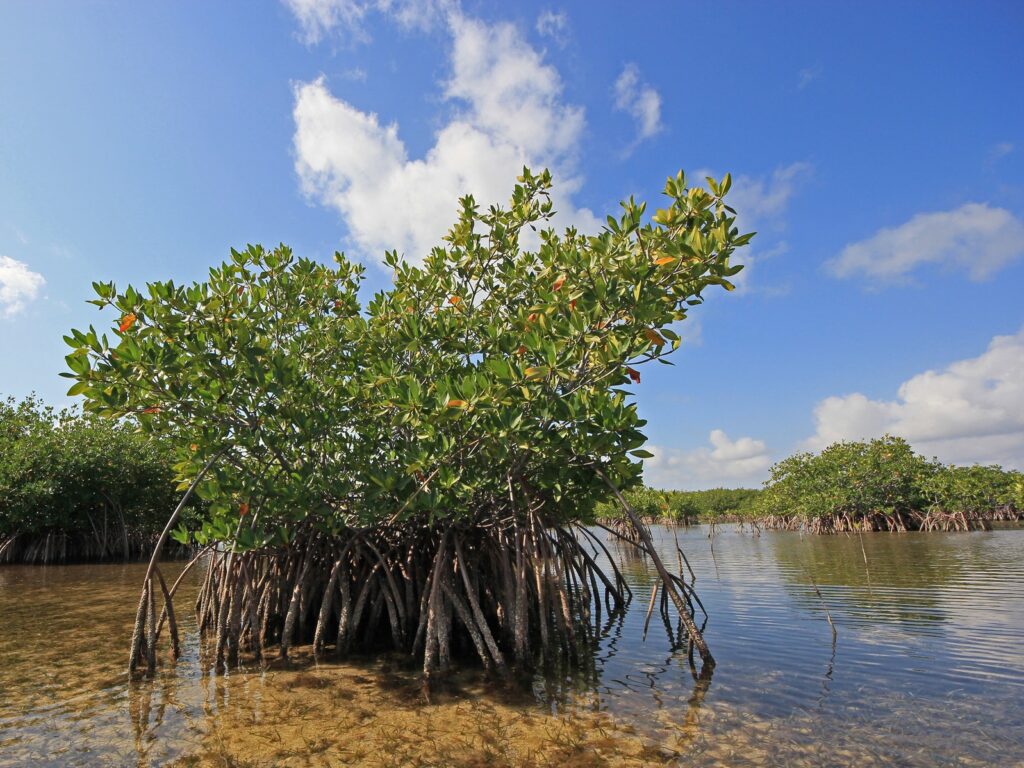 Tour #2 Coconut Grove Snorkel and Island Visit
The tour that starts at Coconut Grove is the perfect choice if you are visiting Miami without a car. It departs from the Dinner Key Marina which is about 20 minutes South of Downtown Miami and is very easy to access with a short Uber ride.
The snorkeling on this 6-hour tour is very similar to the Small Group Snorkel Experience. It is longer because you will spend more time cruising across the bay to get to your snorkeling location. As someone who loves being on the water, I'm all in for a little extra water time. The tour also makes a stop at an island where you can get out and explore or swim which is perfect for younger kids.
Why we like this tour:
Easy access from Miami
Island stop is great for families
What we don't like:
You'll miss the Biscayne National Park Visitor's Center
Tour #3 Sail, Paddle, Snorkel & Island Visit
There's something very special about a sailboat experience, and this cruise has it all. Over 6 hours you'll sail to various locations in the bay. You can jump out of the sailboat and paddle in the double kayaks to explore close to shore. Most trips include an island visit. All snorkeling is in the bay's shallow mangrove areas.
What we like about this tour:
The diversity of the activities
Your group will learn how to work a sailboat
What we don't like:
The only snorkeling option is the mangrove shallows.
Snorkel & Paddle Eco-Adventure
Boat across the bay from the Dante Fascell Visitor Center to Jones Lagoon to start your adventure on Paddle Boards (SUPs). Then you head off to a snorkeling location. This tour allows for a lot of time to explore both on the paddle boards and while snorkeling.
What we like about this tour:
The quiet exploration from the paddle boards
More challenging for families with teens
How to Book a Snorkeling Tour in Biscayne National Park
The easiest way to book a snorkeling tour is online directly with Biscayne National Park Institute. Their booking system is very easy to use right from your phone. If you have questions, you can also book by calling 786-465-4058.
Although you can book your trip at the visitor center, we recommend that you call ahead to ensure there is a place for you.
Biscayne National Park Snorkeling Price
The price for a snorkel tour at the time of this writing is $109 per person for the 3.5-hour tour and $199 for the 6-hour tour.
We also snorkeled once we got to Key West and found the pricing in Biscayne National Park to be about the same. With coupons or deal shopping, you can find cheaper tours in Key West. However, we found the education aspect of the tour in Biscayne National Park to be superior and worth it for a first-time snorkeler.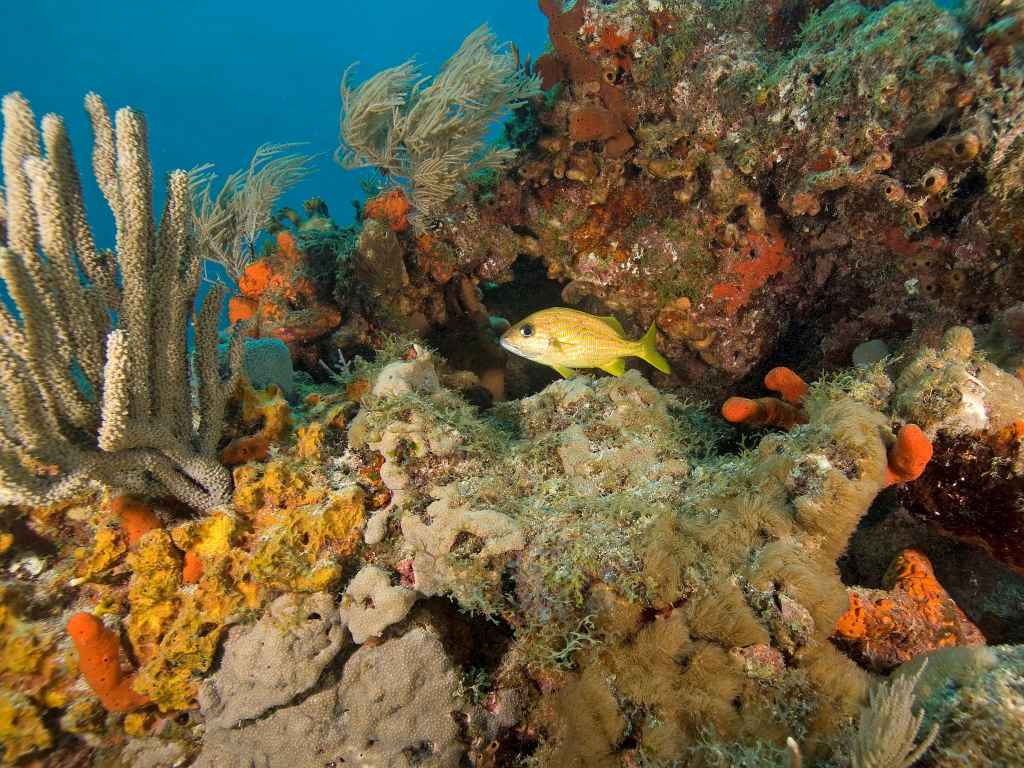 What Do You Need to Snorkel in Biscayne National Park?
In theory, you could just show up with only your swimsuit for your snorkel trip. But a little bit of preparation will make your snorkeling adventure a lot more fun and comfortable. Here's a guide to what to pack for your tour.
Snorkel Gear
You can rent snorkel gear from the Biscayne National Park Institute for less than $20 per person. That set includes the snorkel, a face mask, and fins.
While they sterilize all the equipment between uses, I feel safer bringing my own snorkel mask. Using your own mask also ensures a good fit. Masks vary a lot in pricing, but for casual snorkeling use like this, you can get a really nice snorkeling mask for under $40. If you use your mask more than a couple of times you break even, right?
The one piece of snorkeling gear I might rent is the fins. Fins are required on all snorkeling tours for safety and the BNPI will rent them alone. They take up a lot of room in a suitcase which means if you rent you'll have more space for other stuff when flying.
Water and Lunch or Snacks
Bring bottles of water for your family, you'll quickly become dehydrated in the sun. Also, pack plenty of high-energy snacks and a delicious lunch . You'll burn a lot of calories swimming.
Most boats will have a cooler where you can store your food and water, but you might prefer to bring your own small cooler on board.
Sunscreen
Bring along a reef-safe sunscreen. That means one that is certified to be free of chemicals that can harm life in the ocean. My favorite is Alba Botanica Sunscreen because it doesn't feel greasy and has a variety of formats.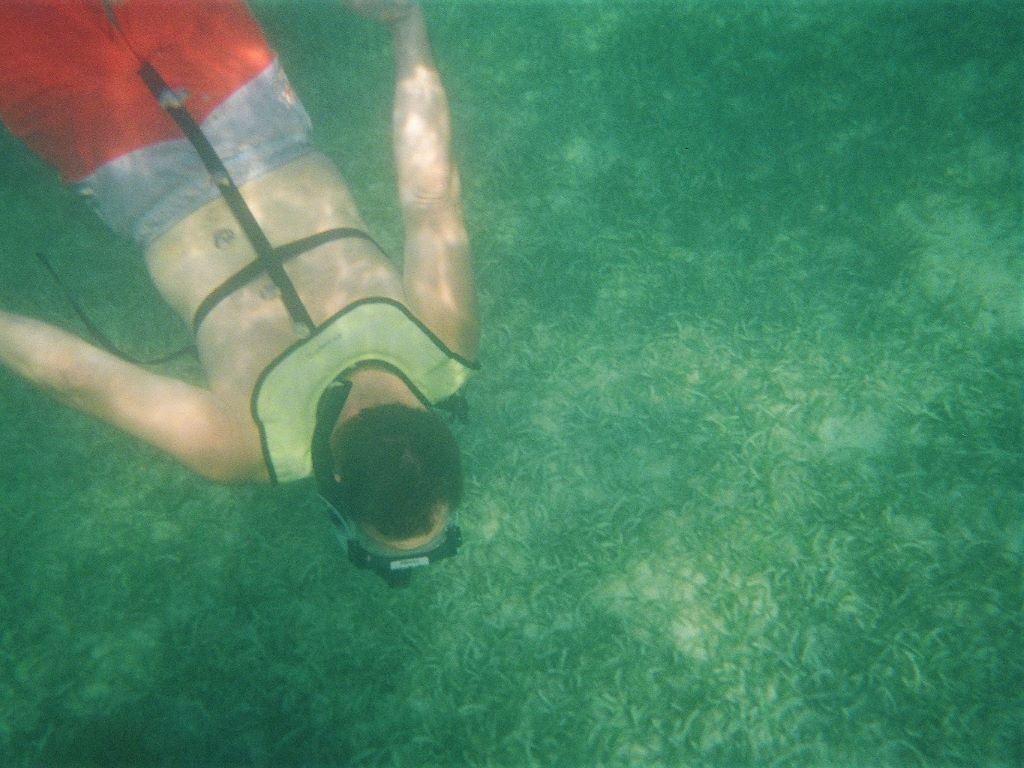 What to Wear
Most of the year, a swimsuit is exactly what you need to snorkel. However, in the cooler months, you might want a wet suit. You can rent one with your tour package.
Because I sunburn like crazy, I usually wear a long sleeve SPF shirt over my suit when on the water. I love how they protect my skin while still keeping me cool. My favorite is my Columbia Tidal Tee, I wore one for our rafting trip through Lodore Canyon where I was in the sun all day for 3 days and it kept me sunburn free.
You'll likely want a sun hat while cruising. While the boats have shade, it's nice to gather a few rays while out. Just make sure your hat fits snuggly so it doesn't blow off in the breeze.
You won't need a life vest
Snorkel vests will be provided. And if you want a life vest or pool noodle while swimming just ask.
Camera
You need to plan ahead so you are prepared to take underwater photos. Even though the photos we took with a cheap disposable camera are not high quality, we really enjoyed looking back on this adventure.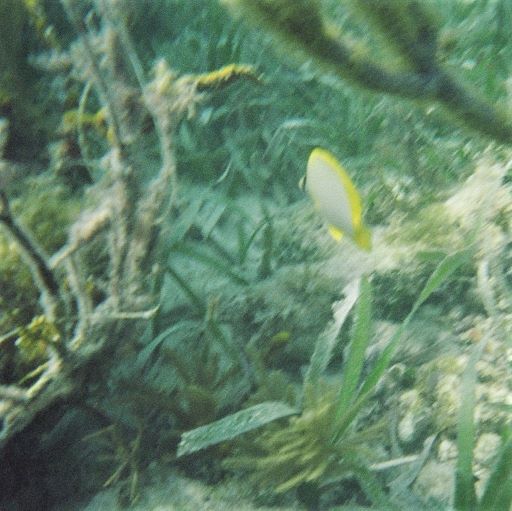 Since the coral reefs in Biscayne are shallow, you can opt for an inexpensive waterproof cover on your phone. Just make sure you test that cover before you head out on vacation if you are going to risk your critical device. Even though the most current iPhone models are waterproof, they are not "salt-proof" so a protective cover is still essential.
If you are planning to spend a lot of time in the water while in Florida and don't want to risk your phone, then it's well worth the small investment in a point-and-shoot waterproof camera like the Kodak PixPro.
Tips for Your First-Time Snorkeling Adventure
You'll find snorkeling in Biscayne National Park one of the easiest adventures. The guides will go out of their way to make this a great trip for you and to ensure you know what to do. Here are a couple of tips:
Pay attention during orientation – Staff members will cover how to use your equipment and safety rules. The orientation only takes a few minutes so make sure you are all ears.
Don't touch – It's so tempting to touch all the beautiful things you'll see underwater. But don't! The oils in your hands can kill the coral. And many fish and plants are like jellyfish and exude chemicals that can cause a rash on your skin.
Keep your boat in sight – When you come up from a snorkel dive, take a look around and make sure you see your boat close by. It's easy for the tides to slowly move you away from the boat. By checking regularly you won't have to swim back quite so far when it's time to leave.
Planning Your Trip
The best time of year to go snorkeling in Biscayne National Park
You can snorkel throughout the Keys all year round and the quality of your experience will be the same. The water will be about 10 degrees warmer in the summer, the average water temperature in the keys in winter is 73°F, in spring 78°F, in summer 85°F, and in autumn 81°F. Personally, I find 73 a bit chilly so would wait until spring. However, that's why you can rent a shorty wetsuit with your snorkel tour.

Some people say to avoid mid-August to mid-October because it is the peak of hurricane season, which means more storms. But Florida usually gets plenty of notice regarding incoming storms so even in hurricane season you'll have time to change your plans if needed.
Where is Biscayne National Park
Biscayne National Park is 95% underwater, encompassing most of Biscayne Bay. The bay starts on the South end of Miami and continues for 40 miles along the Atlantic Coast of Florida. The visitor's center and offices for Biscayne National Park are on the South end of the bay, just outside the town of Homestead.
It takes 1.5 to 2 hours to drive to the Dante Fascell Visitor Center in Biscayne National Park from Miami. We were easily able to make it a day trip from Miami.
You can also get to the park by private boat (no jet skis or wave runners though). Boaters will find mooring buoys near the best snorkeling spots.
It's only a 30-minute drive to Everglades National Park from Biscayne so many people combine these 2 parks into one adventure.
Where to Stay when Visiting Biscayne National Park
You'll find dozens of traditional motels and hotels in nearby Homestead. These are very reasonably priced with the exception of NASCAR week in October at the Homestead Speedway.
Check hotel availability in Homestead Here
If you prefer a resort atmosphere on the waterfront then drop on down to Key Largo which is only about 45 minutes South of the park.
Check hotel availability in Key Largo Here
Frequently asked questions about Biscayne National Park Snorkeling
Is snorkeling in Biscayne National Park worth it?
It is definitely worth stopping at Biscayne National Park to snorkel. The coral reefs and shipwreck are home to gorgeous and colorful aquatic life. The tour staff is professional and shares immense knowledge.
Can you snorkel in Biscayne without a boat?
You can not snorkel in Biscayne from shore without a boat.
What if I don't want to snorkel?
If you don't want to snorkel, you can still join a snorkel tour with your family and relax in the boat. Or you can join one of the boat tours that don't include snorkeling.
What if I don't know how to snorkel?
The tour staff will give instructions for snorkeling before your tour. You'll be in a small group so it will be easy to get additional assistance if needed.
Do you need a wetsuit to snorkel in Biscayne?
With water temperatures in the mid-70s to high 80s, most people prefer to snorkel without a wetsuit. During the cooler winter months, you can rent a shorty wetsuit if you are uncomfortable with the water temperature.
Biscayne National Park is a snorkeler's paradise that offers an unforgettable experience for both novice and experienced divers. You'll find crystal-clear waters, abundant marine life, and stunning coral reefs in Biscayne Bay. The park provides visitors with a unique opportunity to explore one of the most diverse underwater ecosystems in the world. Whether you're looking for a relaxing day trip or an adventurous weekend getaway, Biscayne National Park has something to offer everyone.