You are sure to be as intrigued by the Mesa Verde cliff dwellings as we were on our Colorado National Park Road Trip. The allure of all the things to do in Mesa Verde is the feeding of our curiosity about how ancient cultures lived and thrived. Due to the excellent condition of these structures and the expertly led Mesa Verde guided tours it is easy to imagine life in these communities. Read on to discover what you'll find in this unique National Park.
Mesa Verde Visitor Center
Your first stop as you enter the park should be the Mesa Verde Visitor Center. If you plan to tour Cliff Palace, Balcony House or Long House get your tickets here. More on those Mesa Verde tours ahead!
The Mesa Verde Visitor Center is home to extremely well done displays about what you will see as you travel through the park. You'll also find park rangers ready to answer your questions and give advice about what to see on your tour.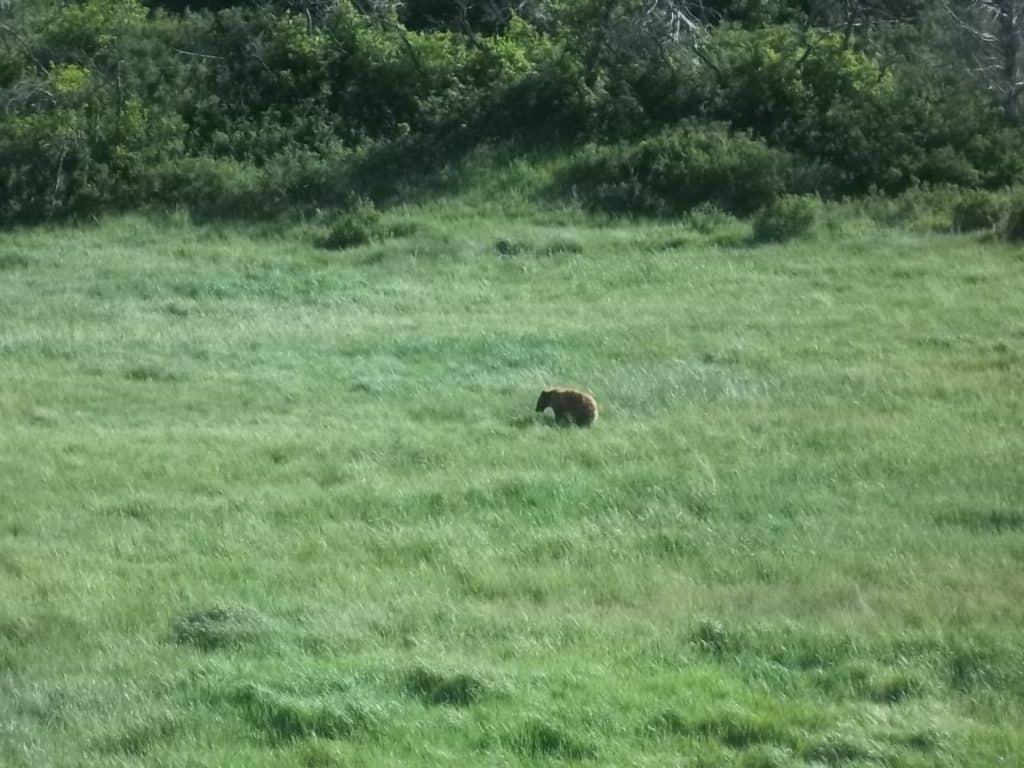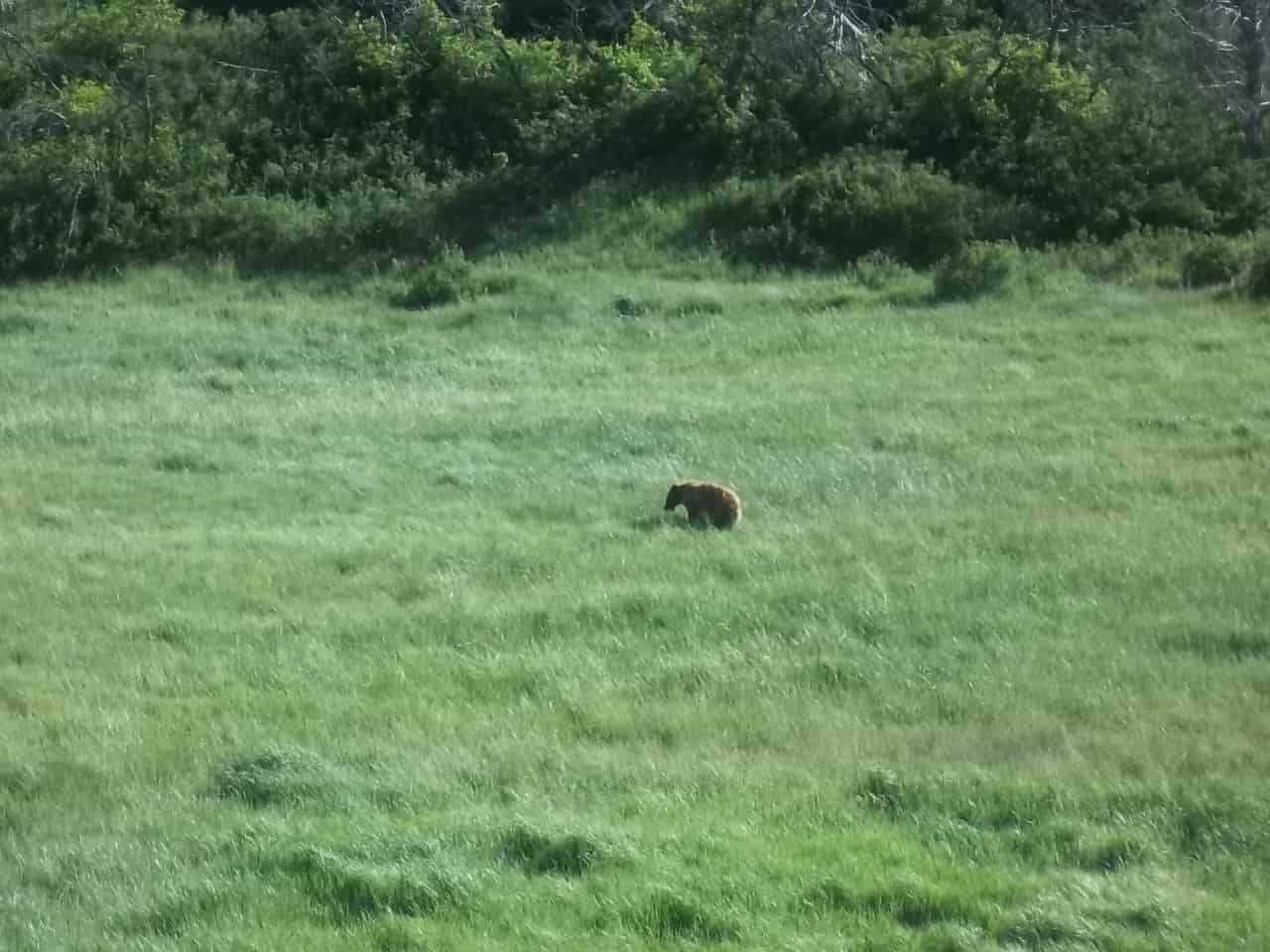 From the visitor center to the Mesa Verde sights is about an hour drive along a steep and winding road. All these switchbacks mean you will have amazing view after amazing view. Mesa Verde has created many pull off overlooks for your viewing pleasure. In addition to canyon and cliff views keep an eye out for the Mesa Verde wildlife. We were excited to catch a black back bear crossing a field along this scenic drive.
If you're towing a trailer you'll need to leave it in the parking lot next to the visitor center as they are not allowed further into the park. Yup, it's that steep!
Chapin Mesa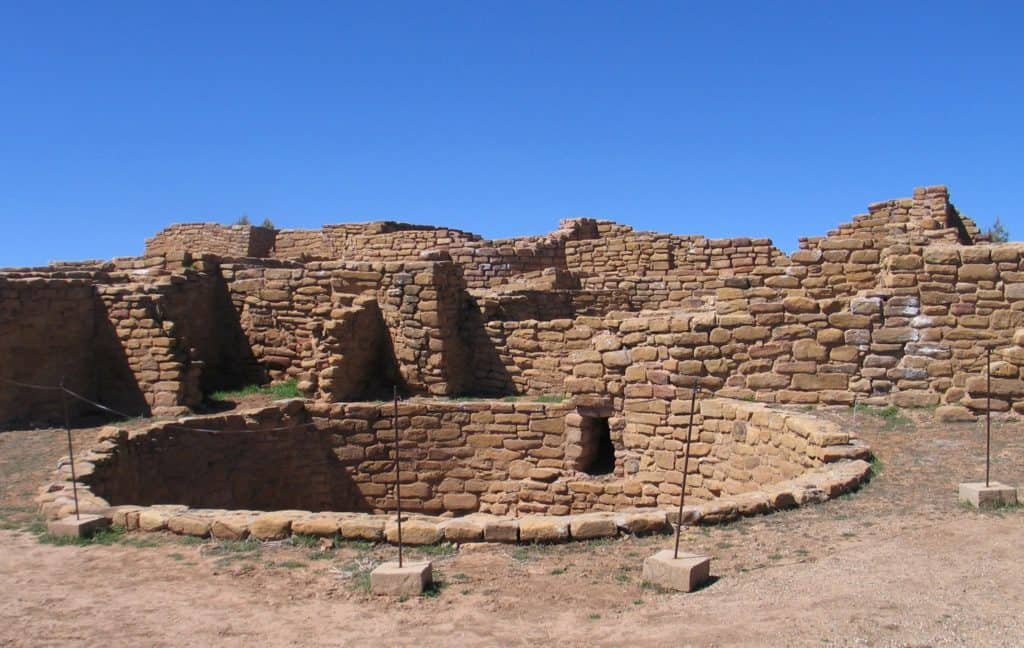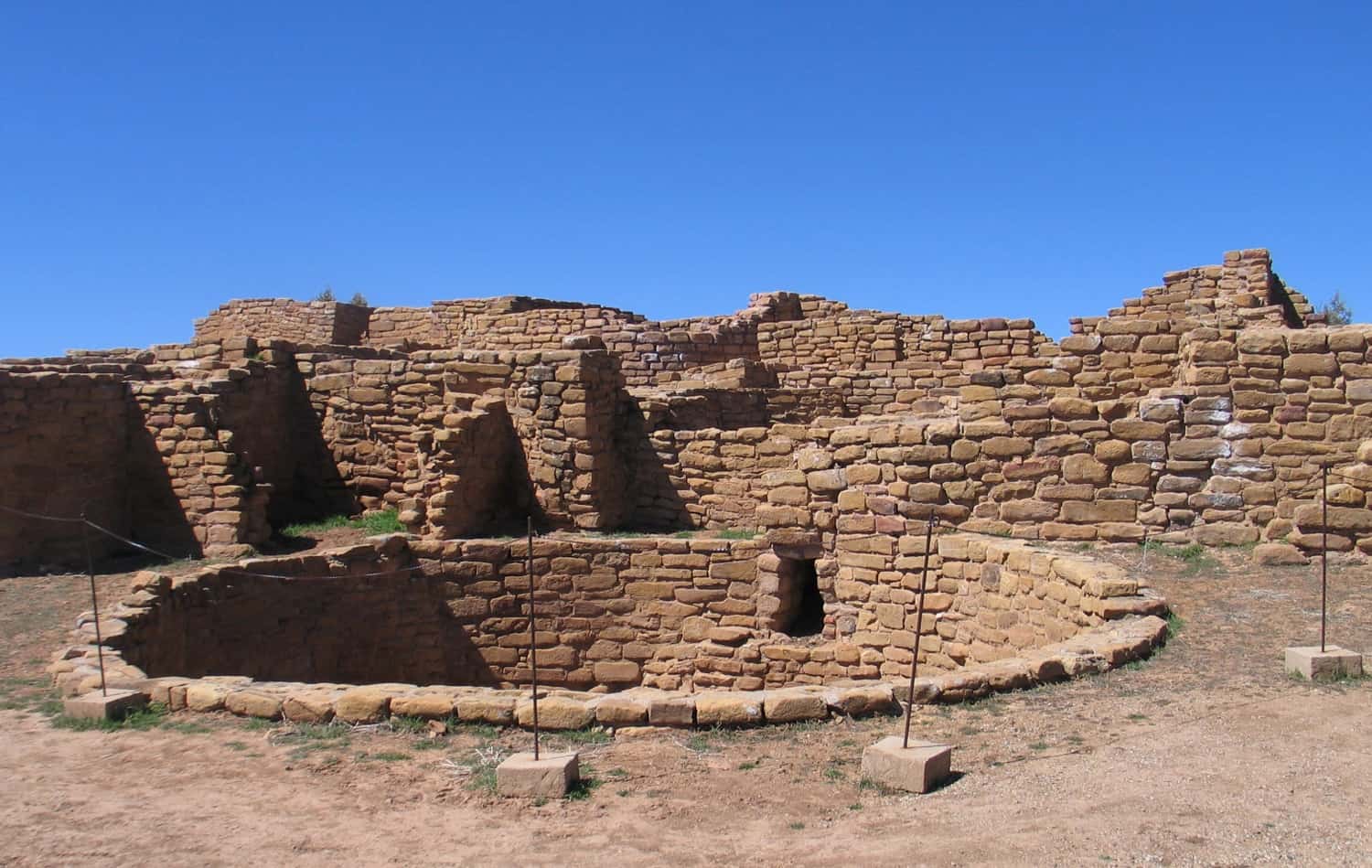 Hang a left at the fork in the road to visit the most popular area of the park, Mesa Verde Chapin Mesa. Self guided Mesa Verde tours, like Far View Sites, Spruce Tree Terrace and Cedar Tree Tower are great short hikes along this road.
A quick stop at the Chapin Mesa Archeological Museum includes interesting diorama displays of life on the Chapin Mesa. You can also score a snack and take a potty break here.
Mesa Top Loop
Before you take one of the guided tours you should cruise around Mesa Top Loop. Starting 20 miles from the visitor's center, it's a 6 mile loop with six stops where you can get out and explore some of the architecture with only a short walk. (You'll also find bathrooms along this loop.)
Explore Pit Houses
Several stops lead to self guided tours of pit houses. Pit houses are structures that are partially dug into the ground. At these stops you will find great informational signs about how the original dwellers used this space.
Great Canyon Views
The stops at Navajo Canyon View and, further along, Sun Point View take you to panoramic views of the canyon.
Square Tower House
Square Tower House can be viewed from the road, but the way to really experience Square Tower House is to join a ranger led hike. Amy and Mr. D at Southwest Discovered have documented their tour in great detail, a story you will enjoy.
Sun Temple
The last stop, Sun Temple, is believed to have been a ceremonial building. It's interesting to see how different the shape of the structure here compared to the pit houses and cliff dwellings. Pull out your binoculars while visiting Sun Temple and you will get an amazing view of Cliff Palace. (You'll want to visit Cliff Palace even more after seeing it from this perspective.)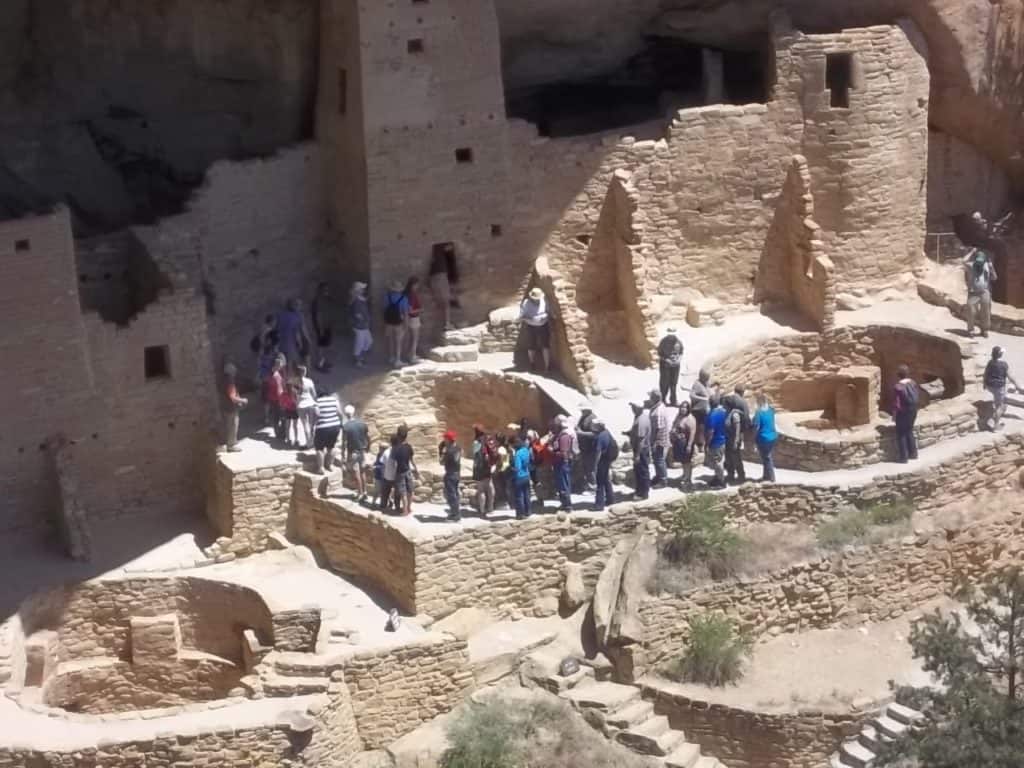 Cliff Palace Loop
Don't miss Mesa Verde Balcony House Tour or the Cliff House Tour
I can't imagine a visit to Mesa Verde without venturing into one of the cliff dwellings. Cliff house, and Balcony House are only accessible with a paid ticket. The tickets are fairly inexpensive and it is so worth it to get into these dwellings.
You actually walk right through the rooms, following the path that the original builders walked everyday. The guides generously share their knowledge and allow you to take your time and really study the intricacies in the architecture.
A few sections of the tours are a bit challenging as you climb up and down ladders just like the original inhabitants.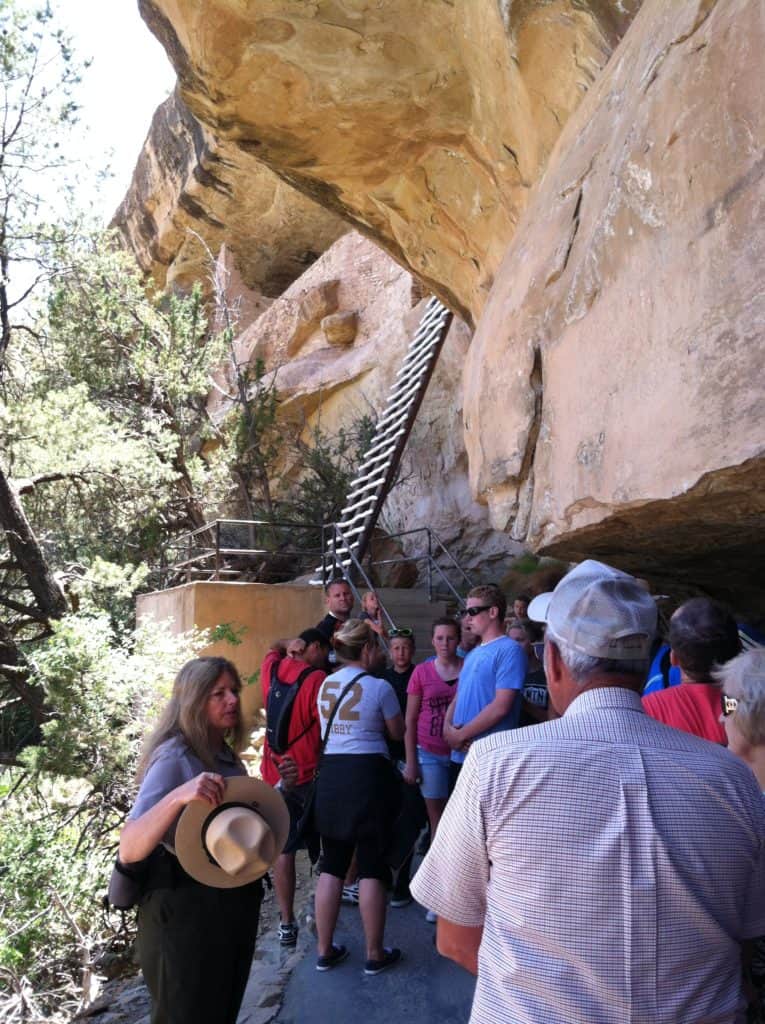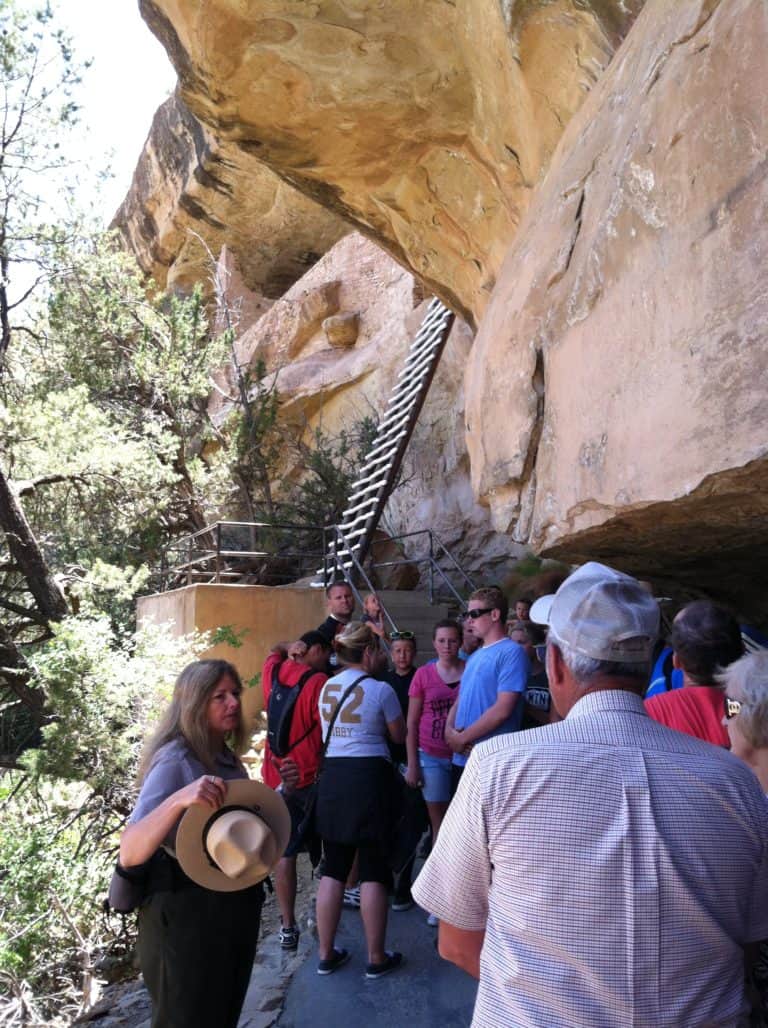 We were able to get tickets the day of our trip by getting to the visitor center early and being flexible with what and when we would tour. You can only purchase tickets in person and up to 2 days in advance so expect a long line at the ticket centers.
Soda Canyon Overlook Trail
The last stop in Cliff Palace Loop is the Soda Canyon Overlook Trail. You'll enjoy this easy, family friendly, 1.2 mile trail that takes you to overlooks that view the canyon and Balcony House. Definitely bring your binoculars so you can study the details of the Mesa Verde Balcony House from a new perspective.
Other Things to Know about Cliff Palace Loop
We enjoyed our lunch in a beautiful picnic area near Cliff House. And so important to any road trip, bathrooms are plentiful in this loop.
Wetherill Mesa
Feeling a little more adventurous? Head back to the fork in the road and try the road less traveled. Wetherill Mesa Road is 12 miles of tight curves and steep inclines. So much so that vehicle size is limited to 25 feet and under 8000 pounds. This road is closed in the winter.
The prize at the end is the guided tour of Long House and the self guided tours of Step House and Badger House Community.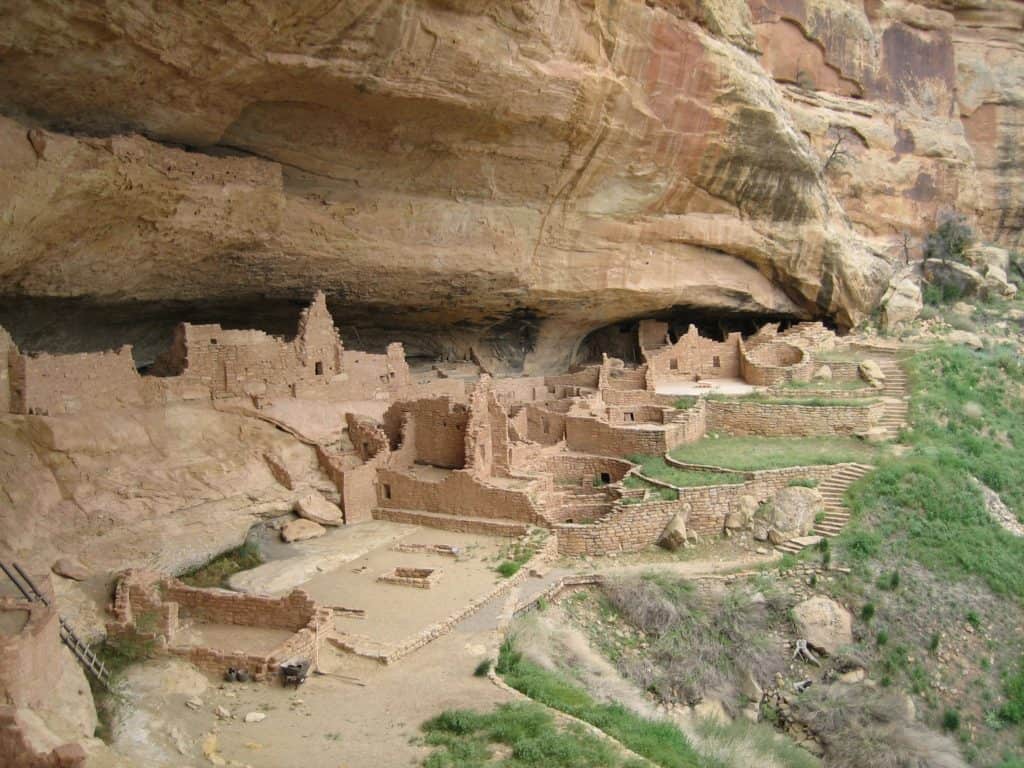 Mesa Verde Long House Tour
Do you have your tickets? Remember to grab these at the entrance visitor center as no tickets are sold here. But so worth it! It is much less crowded at Long House
Mesa Verde Hikes
If you have more time, Mesa Verde hikes are a great way to spend a day. You can find details on how to find petroglyphs and discover wildlife and unique views on the NPS hiking page.
Don't forget to fill your tank!
That's both your gas tank and your tummy! There is a lot of driving with little access to resources once you get started. If you forget to fill your gas tank before you come into the park you can pop over to Morefield Campground near the entrance. You'll find a camp store and snack bar too.
As you plan things to do in Mesa Verde, start with choosing your tours and then plan your day around your scheduled time. You will find an amazing day falls right into place.
Don't forget to save this Mesa Verde Guide to your travel board so you have it handy on your trip!