August is the best and the worst time to visit Yellowstone National Park. Obviously the best because the weather is great! And August works so well with school vacation time. But my, oh my, the crowds in Yellowstone can be a bit too much when you are trying to relax! After our visit this last summer I swore we would never go back to Yellowstone in August, peak vacation season.
---
While you're here, check out these related articles: 7 Things to Do in Yellowstone While Waiting for Old Faithful and 5 Places We Found Solitude in the Overwhelming Crowds in Yellowstone
---
However, with a little effort we were able to find a few places to get away from the masses and I'm sure we will be back soon.
Here are 5 places where we were able to enjoy the beauty without the crowds in Yellowstone: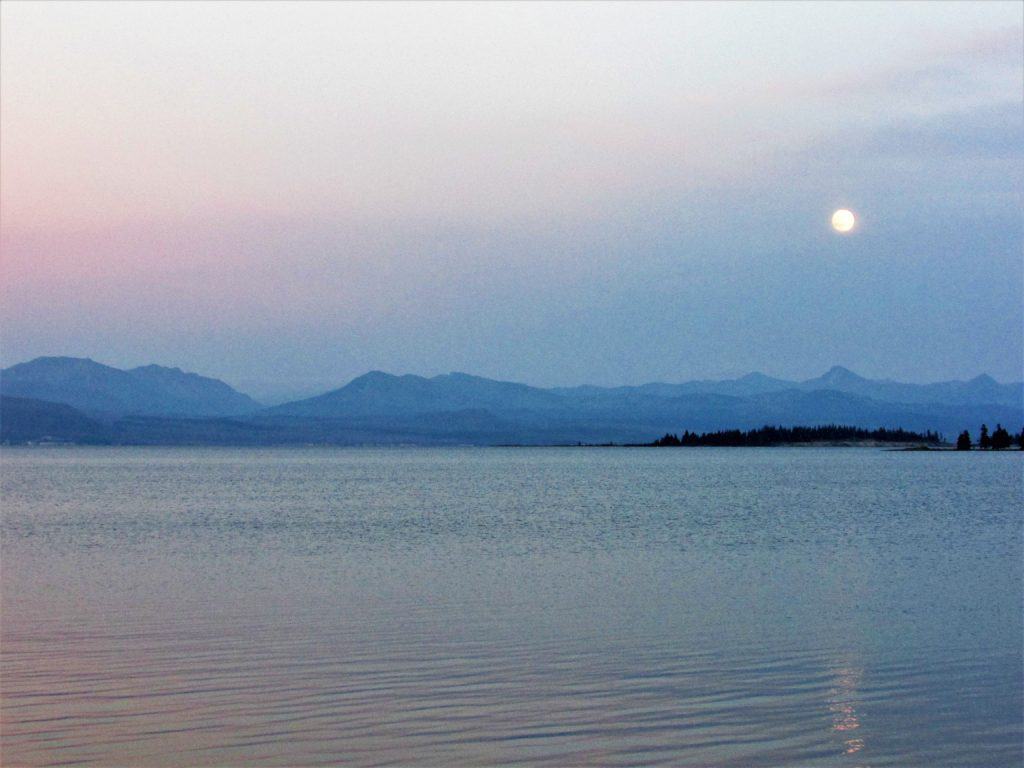 1. Moonlight over Yellowstone Lake. One of the advantages of staying in the park is it is easier to enjoy the night. During our visit there was a beautiful full moon. We drove just a few minutes from our campsite in Bay Bridge Campground to a picnic area along the lake. No one was around. It was amazingly romantic!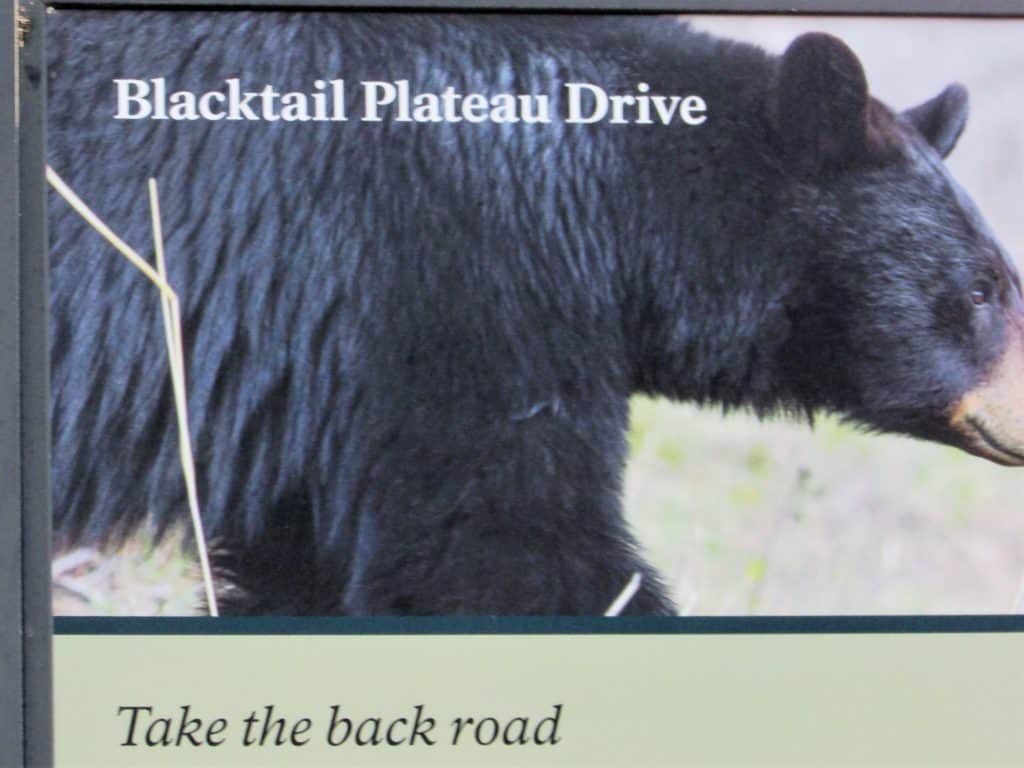 2. Blacktail Plateau Drive. This was an impulse move as we were driving the Northern Loop. We saw the sign for the almost hidden drive and said "why not!" What a great side trip along narrow one lane road. There was a promise of wildlife viewing which we did not experience, but the scenery was amazing and the isolation was much needed. Note this route only makes sense if you are driving the loop clockwise. If you are headed the other direction you would have to double back. It's about 6 miles long and because it is rough it will take 45-60 minutes. I'd also be hesitant if it had recently rained or if you had a low riding vehicle.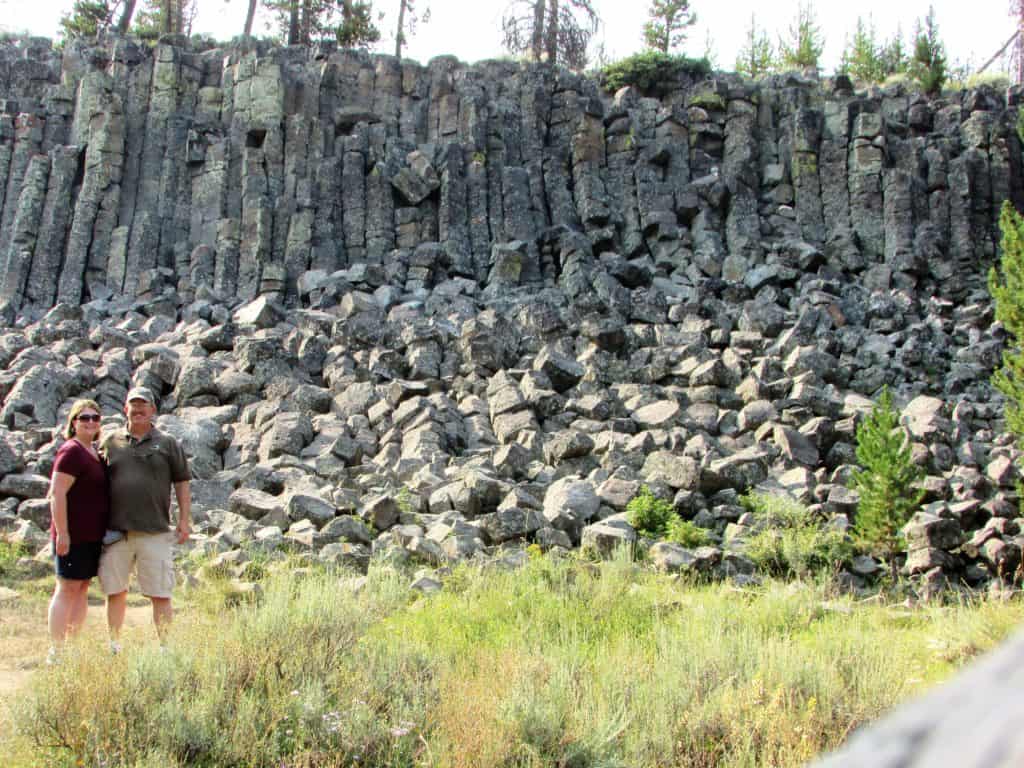 3. Sheepeater Cliffs. Formed by lava over a million years ago, these columnar cliffs are amazing to view. Many visitors skip this section of the park and we found ourselves either alone or with just a handful of visitors when we stopped to admire and learn about the unique formations. Well worth the time to explore near the Tower Falls area.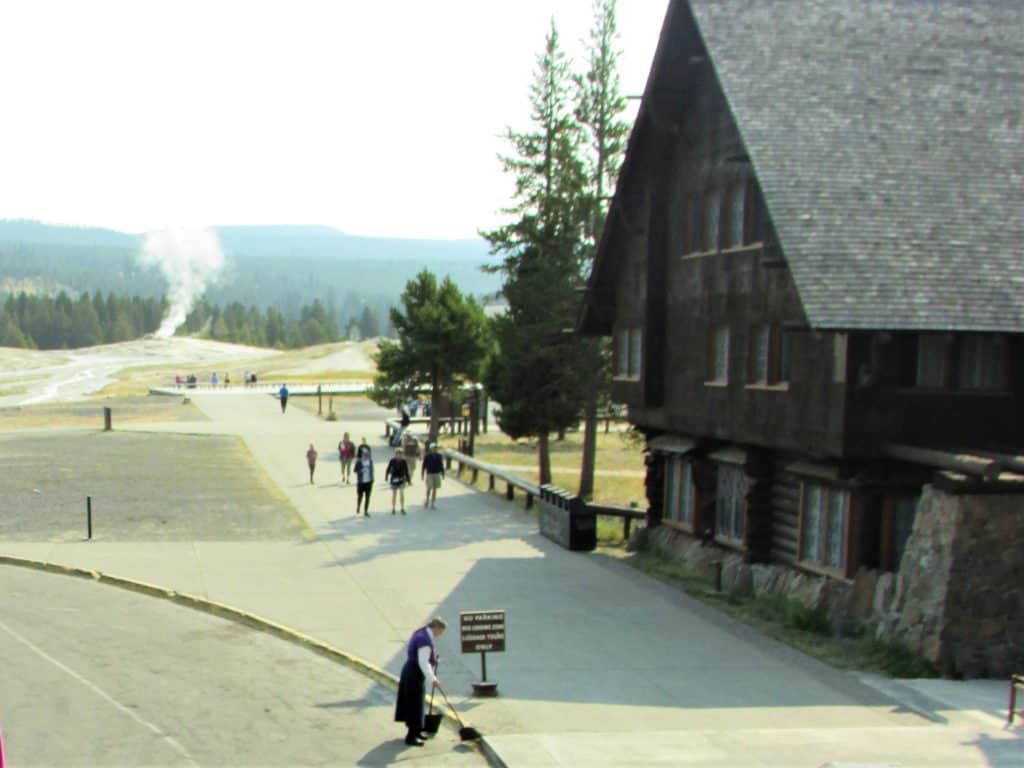 4. Old Faithful Lodge's Upper Deck. It was a little bit of solitude hidden in the midst of huge crowds. We wandered out on the deck while waiting for the Old Faithful to erupt. I don't know if it gets crowded when an eruption nears, but in the break there was no one up there. It has cool rustic benches and allows you to look out over the whole area.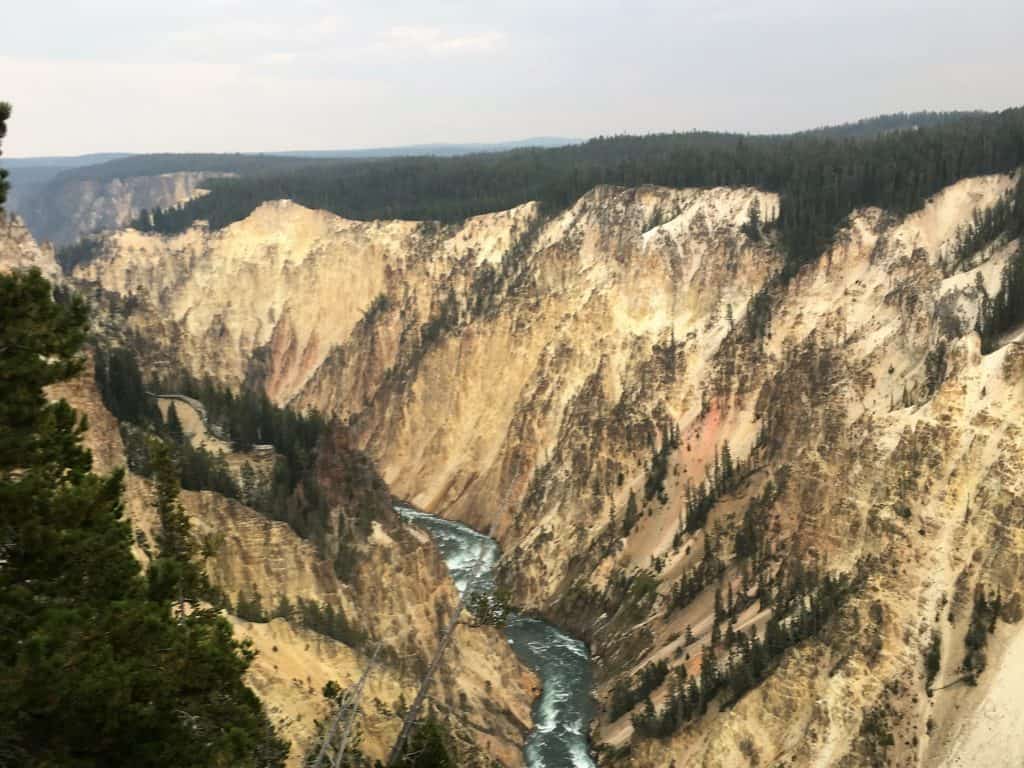 5. Grand Canyon of Yellowstone. Hitting this area at low crowd was quite the accident, but definitely a lesson in missing the crowds in Yellowstone in general. We arrived about 45 minutes before dark. The crowds had really cleared out and although we shared the view with a couple dozen other couples it was so much less crowded than we had experienced all day in other popular areas.
When planning your trip to Yellowstone National Park don't skip the popular spots because they are amazing. (That's why they are popular!) I squealed like a little girl when Old Faithful erupted and will forever be thankful for that experience even though it was wall to wall with people. However plan to break up your day with visits to quieter sites to truly enjoy this amazing National Park.
If you have a favorite place to get away from the crowds in Yellowstone, please share with us in the comments below. And if you are headed to Yellowstone for a vacation, don't forget to Pin this to your travel board for easy access!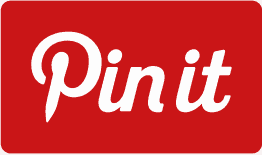 Here's a couple travel guides I've found useful. Check 'em out!
This post contains a couple of affiliate links to make it easier for you to find products I have mentioned. You don't pay any extra and in some cases I could earn a small commission.