What does walk up camping mean? To put it simply, walk up camping means you can camp there without a reservation. While this is nice sometimes for the simplicity of it, it can also mean more difficulty getting a spot. The terminology can also be easily confused with walk-in campsites where you have to park then walk to the campsite. You'll often see this with primitive camping.
As far as getting a walk up campsite, it's pretty simple. All you have to do is go to the front office and see if they have any open spots. If you're lucky enough and there are multiple campsites open, you may be able to choose where you stay.
If you're going to a popular destination like Yosemite, do your research beforehand so you have a shot at securing a campsite. I'll share my best tips to help you do that and minimize the hassle at the same time.
How to Get a Walk Up Campsite
1. Pick multiple campsites before you go
Sometimes you can do everything right and a campground is full. Before going on that exciting trip, don't feel tied down to any particular campsite. What I like to do is pick at least 3-4 nearby campsites and rank them by least and most preferable. If one is taken, no big deal. I just move on to the next one and hope for the best!
To me, a huge part of camping is being adaptable. Things are going to happen that are less than ideal and it's always a matter of going with the flow.
2. Get there as early as possible
It may be the most obvious suggestion, but that's for good reason: it works! With walk up camping, whoever claims the campsite first gets it. If you're willing to get there in the morning, I find that always works better than the evening.
That way you can have a whole day of adventuring, rather than worrying about getting there in time. Not to mention that with a lot of campsites, you'll have to walk to them and set up in the dark is far from ideal.
The weekend is also the worst time to try and secure a campsite. If possible, try to go between Sunday and Thursday, not Friday and Saturday. Also, don't forget to look at the check-in time before you go. This varies between campgrounds but is usually from 11 AM to 1 PM from my experience.
If you show up thirty minutes to an hour before check-in time, you may be able to get a spot from people leaving that day.
3. Be willing to compromise
We all love getting a great campsite with a view or amenities, but that tends to be the exception. I find that not being too tied to any expectations is important with walk up camping. You don't know what you're going to get, but that's okay.
The campsite is just a means of enjoying everything else that the park has to offer. 
If I'm not lucky enough to get a spot, sometimes I will go for a day hike and check back in a few hours. Other times, I'll just go to the next campground and see if I have better luck there.
4. Plan months in advance for walk up camping
It seems ironic to plan a camping trip at a walk up campsite this thoroughly. However, knowing when peak camping season hits and how popular a particular spot is can be invaluable. I do my best to avoid the peak season as I prefer to be more isolated when I camp.
Popular campgrounds usually have their specific peak popularity times due to season and other factors. I always do some research beforehand to make sure I know when it is so I can get around it.
Sometimes popular campgrounds will change the amount of walk up camping available. As a result, a few minutes of research can save you a lot of hassle!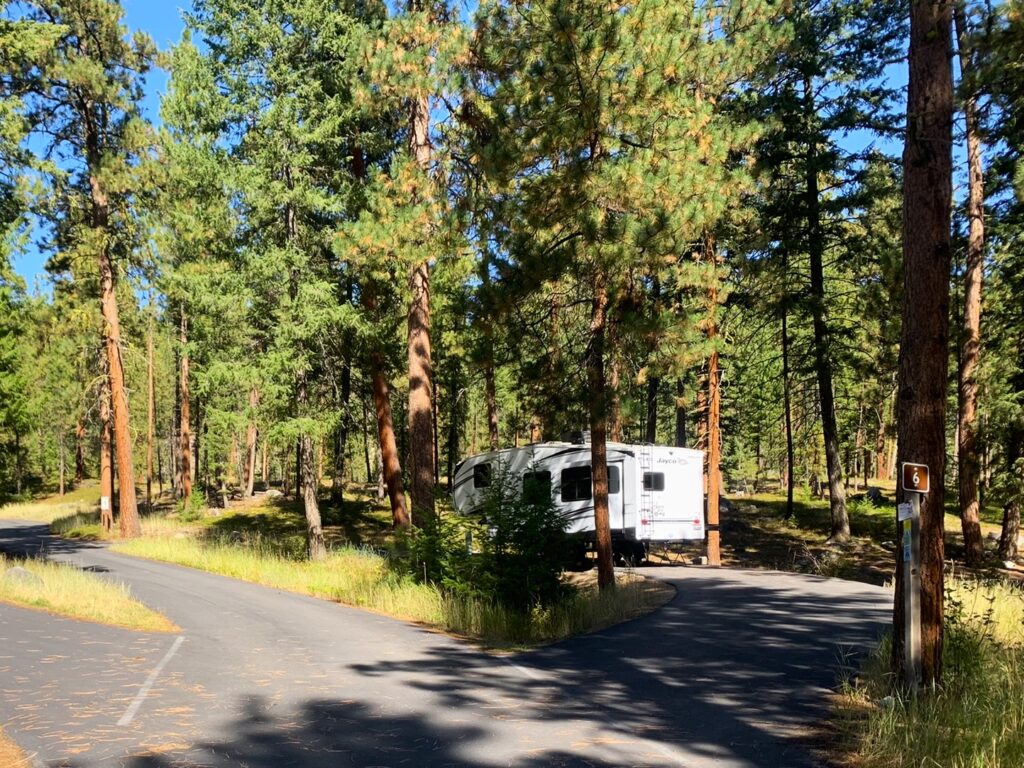 Walk up Camping vs Walk in Camping – What's the Difference?
So you're well aware what the meaning of walk up camping is at this point, but what about walk in camping? To put it simply, walk in camping means that you will have to park then walk to your designated campsite. You cannot simply drive up to it.
This small distinction tends to trip up newer campers and can affect your trip pretty significantly. As someone that has done walk in camping at night, it was an adventure. But not one I would seek out again any time soon.
If you pack light, walk in camping is great. If you're the type of camper that has to make multiple trips to set up camp, it could be less than ideal. Knowing what to expect before you go can make a huge difference in your packing and more.
Putting it all Together
You may know the answer to the question, "What is walk up camping?"  In my experience, it is spontaneous in nature and tends to be tent only, which means less noise. Being able to just go to a campground and seeing what they have open is straightforward and easy.
As long as you have the right expectations and you've done your due diligence, you have a great shot of securing a campsite. The saying that the early bird gets the worm is true here and has paid off for me more than once. However, I've also had times where I had to go to a few campgrounds just to find a single campsite!
Not to mention, it is usually cheaper to walk up camp than make a reservation. For the frugal among us, that is an extremely nice option to have. With camping you can spend a surprising amount of money between gear, gas, and reservations.
Most campgrounds have walk up camping sites and it's an ideal option for any size group. Whether you're going out there by yourself or with friends, it makes for a more memorable experience. As long as your expectations are realistic, it's never a bad time!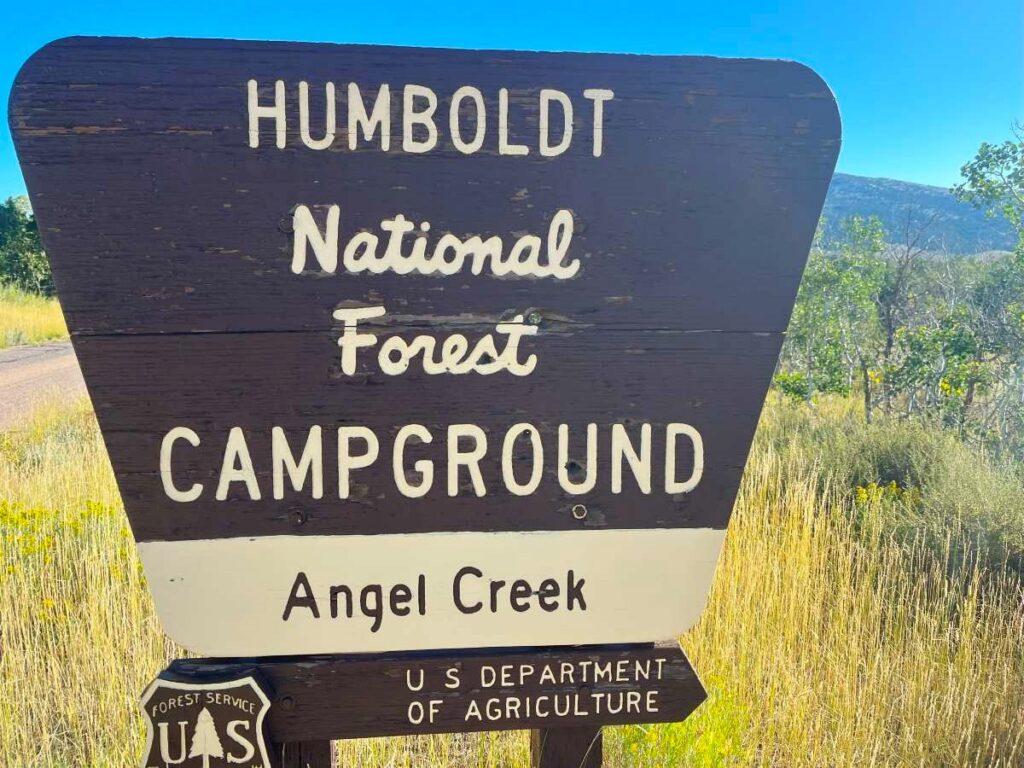 Which National Parks Have Walk Up Camping?
The busier National Parks have been moving to reservation only campsites during peak season. For example all of Smoky Mountain National Park camping was walk up just a few years ago. And Rocky Mountain National Park had a mix of reservation and walk up campsites. But recently to reduce the crowds gathering to wait for a site, they have switched to reservations for most campsites. Yellowstone National Park, as busy as it is, still has a few small campgrounds with walk up sites.
Less busy National Parks are more likely to have walk up campgrounds. And during less busy times of year you can often find walk up sites available. It only takes a few moments to check the status of a campground on Recreation.gov to ensure you know where to look when you arrive at a National Park.
You'll usually find Forest Service and BLM Campgrounds near National Parks and those are more likely to be walk up sites. A quick google search and you'll likely find an amazing campsite on public lands.