Would you like to take a step back in time, truly unplug and enjoy a hassle free vacation? Then Apgar Village in Glacier National Park is the place to roll back the clock.
Imagine relaxing in your lawn chair, laughing kids riding by on bikes and neighbors stopping by to chat. Steps away is the beautiful Lake McDonald where you can boat and swim. A short walk the other direction you find a quaint gift shop where you can grab a morning coffee or an ice cream after a day of hiking.
My initial impression when entering the Apgar Village area at the South end of Glacier National Park's Lake McDonald was that I had stepped back in time to a mountain resort village from the first half of the 20th century. The road winds through log cabins tucked into tall cedar trees, and 50s style motels grace the magnificent lake.
Here you have four unique lodging options, The Apgar Village Lodge and Cabins, The Village Inn and Apgar Campground. Take a short drive up the road and you will find Fish Creek Campground. You can find detailed descriptions of each here.
What to do in Apgar Village
And there is so much to do right in the Village. You could spend your whole trip in this resort area!
Apgar's Visitor's Center which also serves as the transportation hub for the free park shuttle. 
Lake McDonald's Swimming Beach
Cedar Tree Gift Shop

Shop huge selection of gifts
Sip a hot cappuccino or an afternoon ice cream cone

Eddie's Cafe and Mercantile

Enjoy breakfast, lunch and dinner.
Stop by for a milkshake or an adult beverage after a long hike.
Rent Bicycles, Kayaks and Paddle-boards

Trailheads For Great Hikes
Evening Ranger Talks
​If you are planning to stay in Glacier National Park for more than a few days, Apgar Village is a great home base. From here you can easily drive deeper into the park for day adventures or you can pick up the free park shuttle right outside your door.

So now that I've painted a picture of this wonderful idealistic vacation spot, would I stay here? Probably not. We enjoyed cruising back in time down the tree lined road and Apgar Village is everything I just described and more.
However, when we visit a National Park I want it to feel a little more raw. I want to be closer to nature. But, if you are like many of my friends who want a few creature comforts like a hot shower and morning coffee while still maintaining the charm and pleasures that only a natural park provide I suggest starting here.
If you have stayed in Apgar Village we'd love it if you'd share your story in the comments below. If you are headed to Glacier National Park on your next vacation don't forget to pin this article to your vacation board!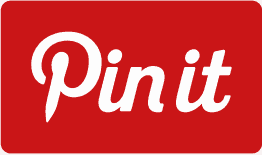 photos courtesy of The National Park Service
For more ideas on what to do while Visiting Glacier National Park, check out these articles on Walking The Parks: