First time visitors will fall in love with this ultimate wilderness playground! There are so many things to do in Glacier National Park that you will be challenged with adventure choices every moment of your vacation. With a multitude of visits under his belt, Brad was in charge of determining where we would focus our time during my first trip. In this top 6 list, the first 5 were his "must do" choices and I loved every minute! The last is the one thing I wish we had done and didn't. Next time!
This post contains a couple of affiliate links to make it easier for you to find products I have mentioned. You don't pay any extra and in some cases I could earn a small commission.
Things To Do In Glacier National Park for the First Time Visitor
#1 – Follow Going to the Sun Road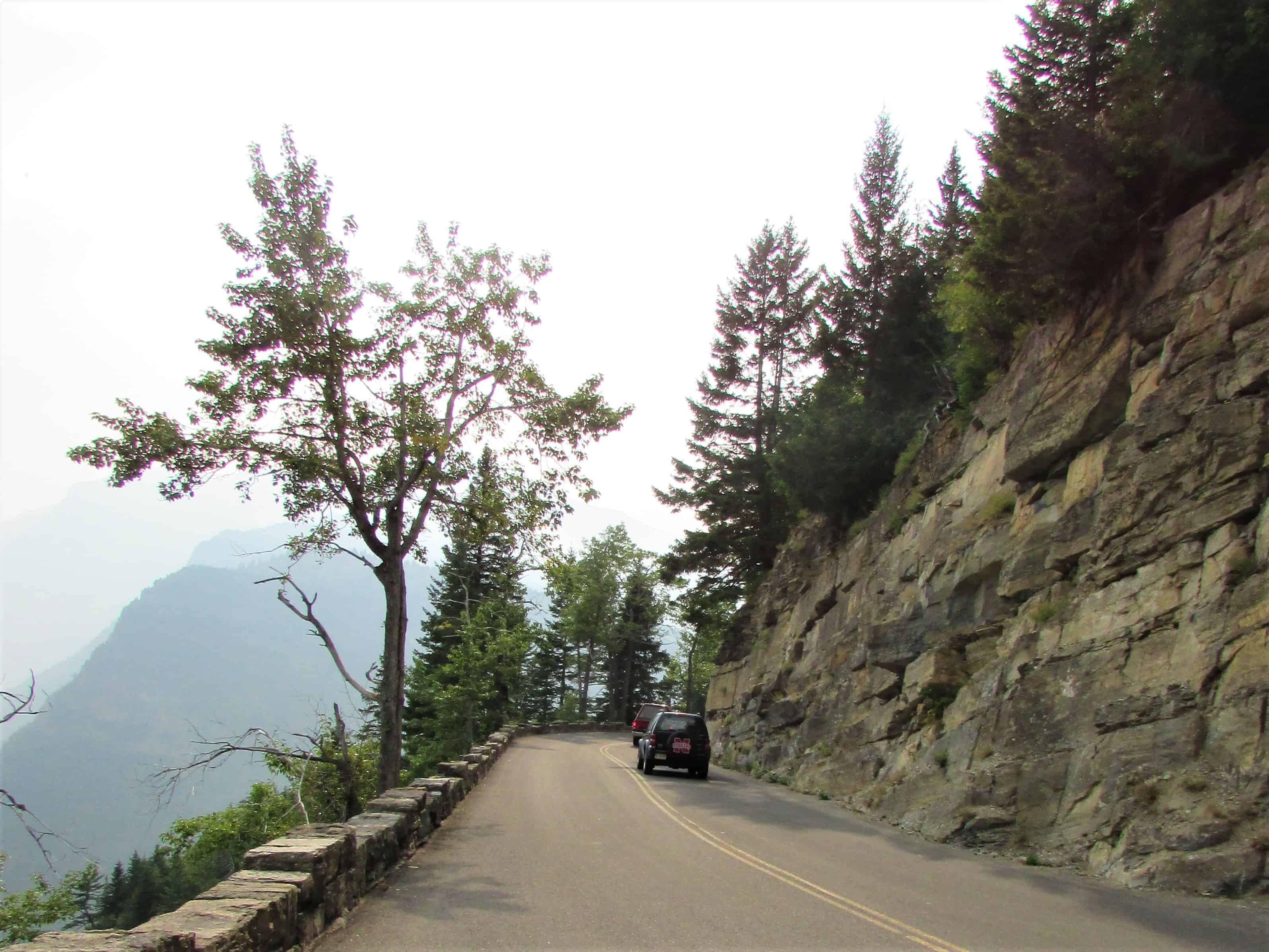 Best described a white knuckle drive, I'm glad Brad took the reins on this 50-mile cruise across Glacier National Park. I think I could have driven it, but I wouldn't have seen a thing as I stared at the centerline instead of the drop-off edges. He didn't seem concerned at all. (I'm so lucky he's my guide!)
There are plenty of pull-offs where you can access hiking trails and enjoy breathtaking mountain views. There was even a little bit of snow along the road during our mid-August trip.
If you aren't up to driving it yourself or have an RV that is too big for Going To The Sun Road, use the free park shuttle. As of this writing, the Glacier National Park shuttle was being re-bid so we might see some changes in the coming year. We'll update this post as we learn more. (Info here about size limits.)
#2 – Stop for Wildflowers and Mountain Goats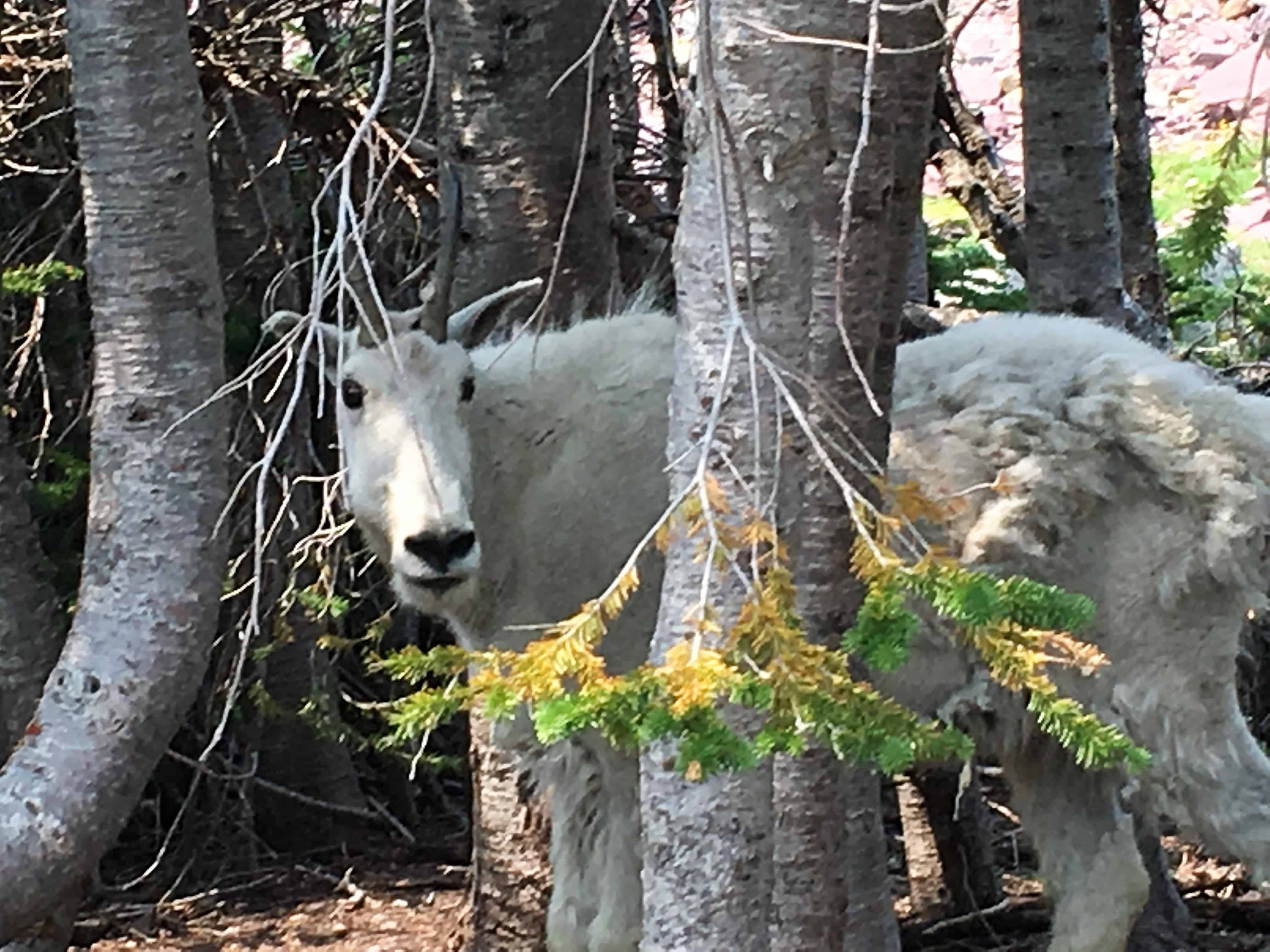 Stop often as you drive through the park. Even better take a hike. You will find beautiful displays of wildflowers at almost every open field in Glacier National Park. And it's near impossible to not find mountain goats wandering near the roads and trails.
Check out the trail to Hidden Lake tucked behind the visitor center at Logan Pass. Here you are at the top of the world looking at never-ending fields of wildflowers. It is one of the densest exhibits of full bloom alpine flowers I have seen.
Mountain Goats and Bighorn Sheep graze nearby, and small waterfalls cross your path. Grab a hat as this hike is fully exposed. The first 1.35 miles of the hike will be crowded. This section is not that difficult and ends at an overlook of Hidden Lake. If you want a little quiet continue on from there to the beach at Hidden Lake.
Don't Miss A Thing!


Get a copy of Glacier National Park Made Easy


This guide is chock full of tips to help you plan the vacation of your dreams.
#3 – Visit the Historic Lodges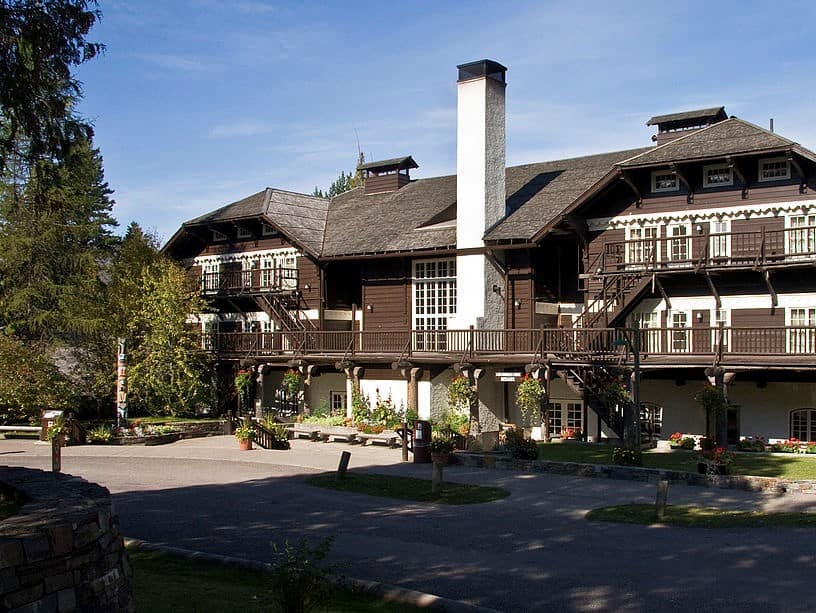 The lodges in Glacier National Park were built over a century ago by the Great Northern Railroad to encourage rail travel by tourists. The historic buildings, designed to be 5 start resort destinations, are beautiful to visit even if you are not looking for a place to sleep.
If time doesn't allow for you to visit all of the lodges, pick one to add to your things to do in the Glacier National Park list. You'll really enjoy relaxing in one of these beautiful lobbies.
Brad's favorite is McDonald Lodge right on the lake. Even though we were camping, we took the time to enjoy this unique building. The lobby is beautifully handcrafted with an amazing giant fireplace. What a great place to take a break! Here we enjoyed a delicious breakfast as we waited for our campsite the first morning.
#4 – Hike to a Glacial Lake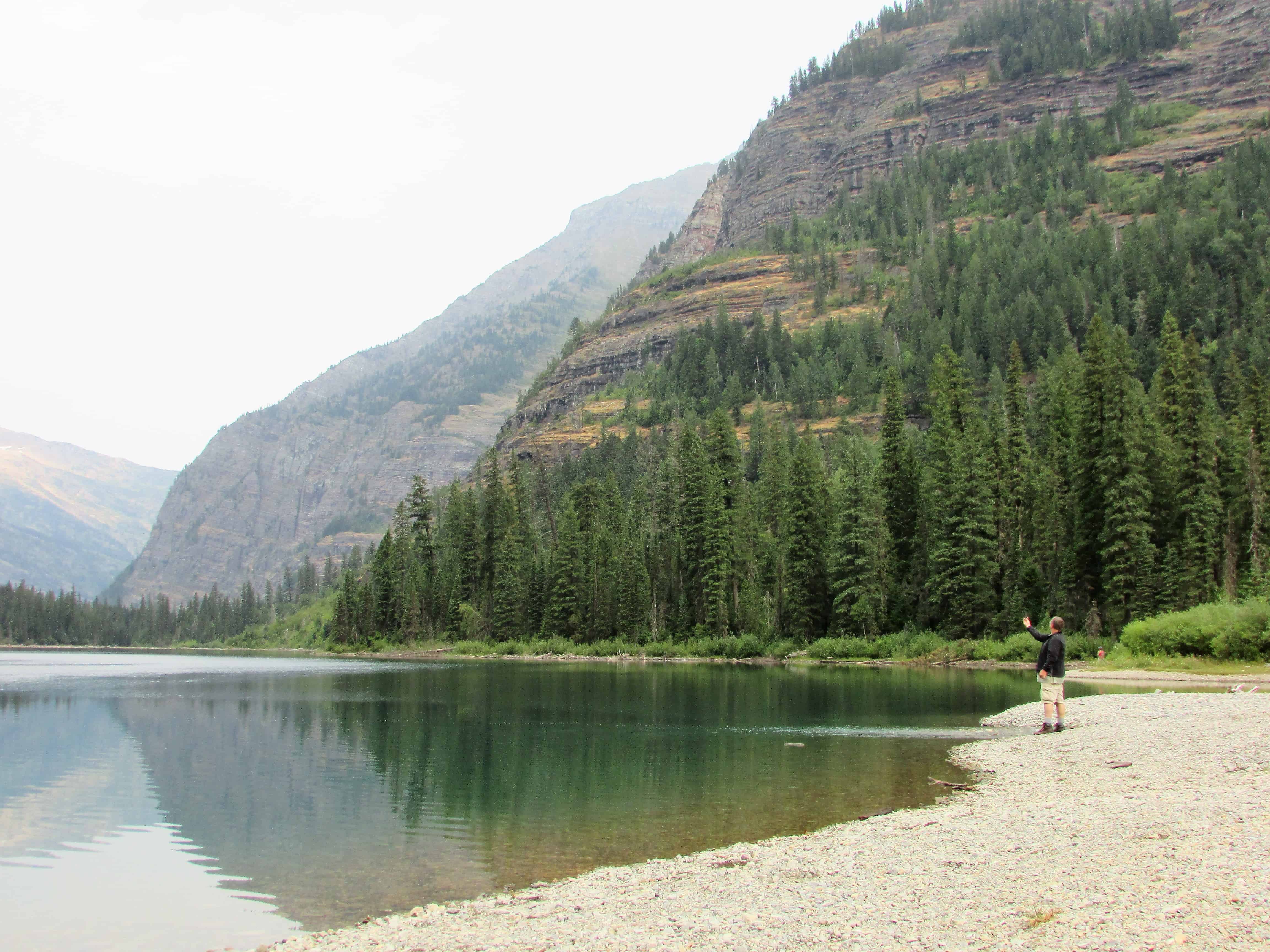 There are dozens of day hikes that lead you to gorgeous Glacial Lakes sprinkled throughout Glacier National Park. Most of these lakes are fed by picture-perfect waterfalls that are worth the trip alone. We found the hike to Avalanche Lake to be a good starter hike with little elevation gain and wide trails.

And there are so many more choices! We asked some of our fellow bloggers to share their favorite hikes in this article which is sure to help you decide.
#5 – Float on a Lake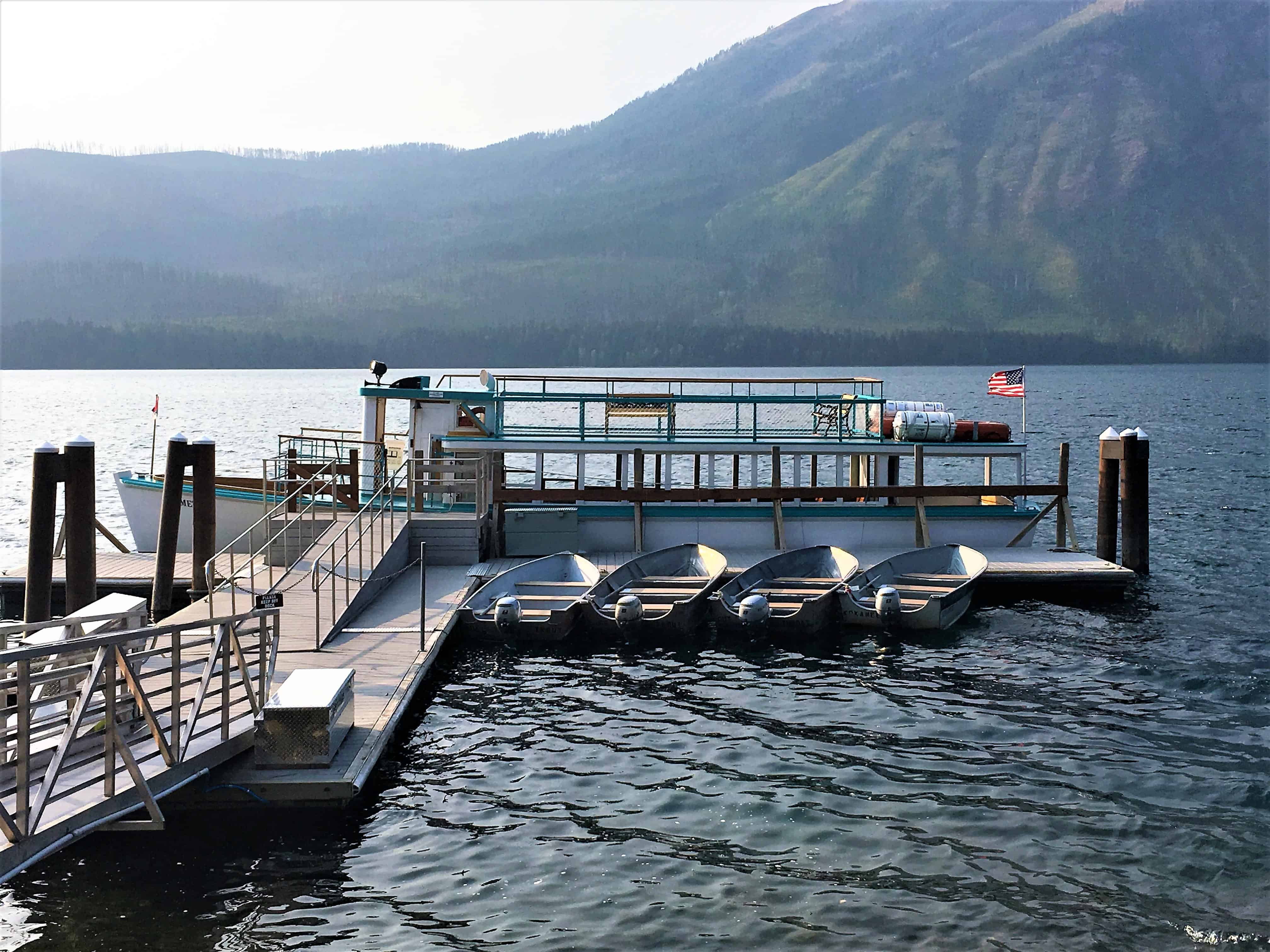 There is nothing more spectacular than sitting in the middle of one of Glacier National Park's lakes and finding yourself surrounded by mountains. The view is unbeatable! And what's great about Glacier is there are options to meet your personal style.
We took one of the historic wooden boat cruises and loved the views and the crew's storytelling. If your style is a little more independent you can rent boats, kayaks or paddleboards at the lodges and head out to float among the mountains.
#6 – Take A Red Bus Tour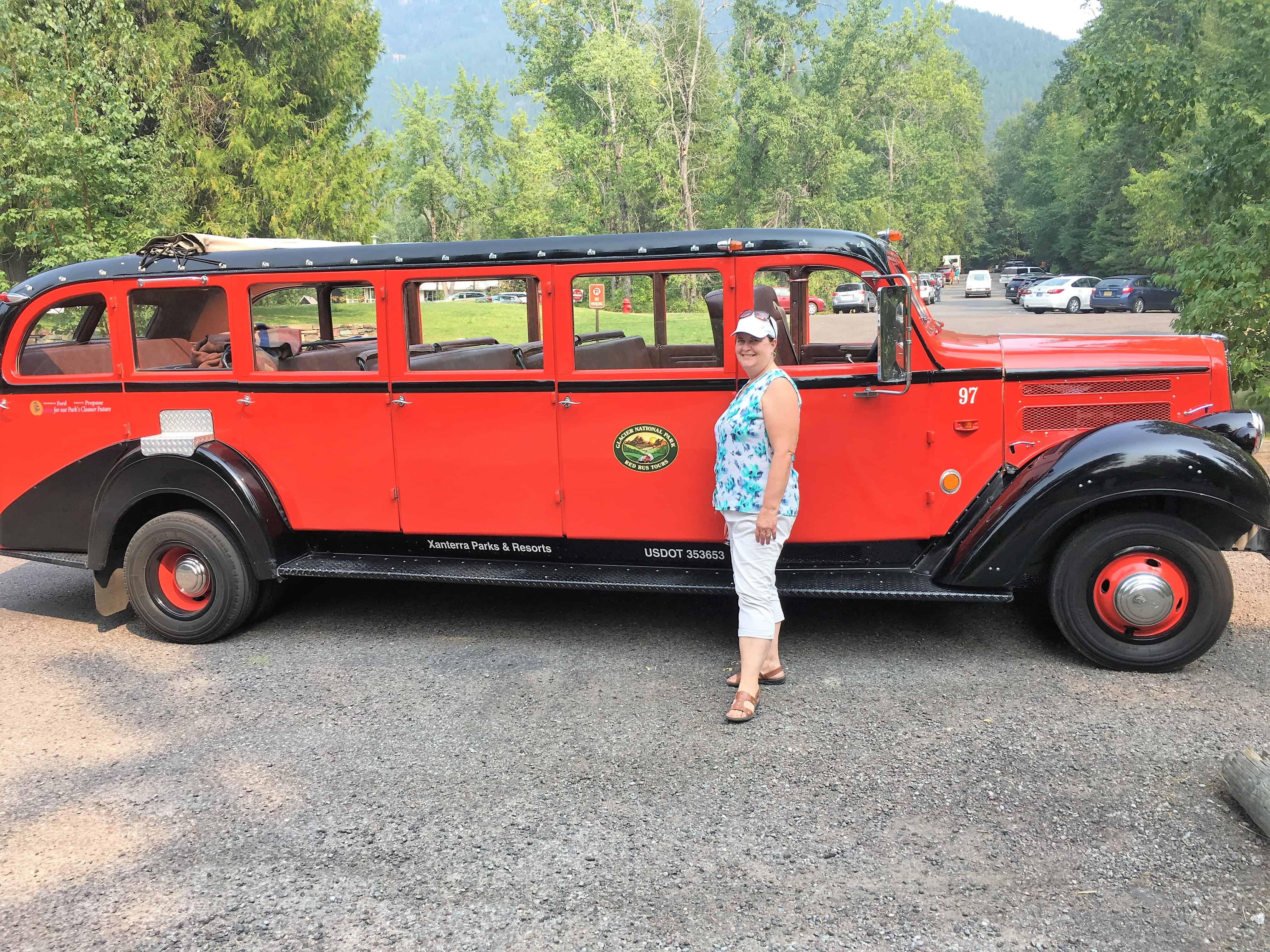 And here's the one we missed! Tour the park in what might be the oldest tour fleet in the world. These 33 beautiful buses are the original oak framed vehicles that carried tourists through the park in the 1930s. The drivers act as guides displaying a wide range of knowledge, entertaining their passengers as they provide escort through the park.
You can book a full day or half-day tour here. And the best part… you don't have to drive those scary curves on Going to the Sun Highway!
Adding a Red Bus Tour to your things to do in the Glacier National Park list is the one thing in this group that requires a little planning. Red Bus Tour Reservations are required in advance for most peak week trips.
Where to Stay When Visiting Glacier National Park
Camping in Glacier
With 13 Campgrounds and over 1000 campsites, you are sure to find the perfect spot in Glacier. Hop over to our article Things you Should Know about Camping in Glacier for all the details.
Hotels in and Near Glacier National Park
You'll find 6 hotels and motels right in Glacier National Park. Each is very unique and offers a wide variety of lodging styles. The only problem is they fill up fast, like 6 months in advance. Here's the information about lodging inside Glacier.
Outside Glacier, you can find hotels at the East Gate in St. Mary's Village. A beautiful resort that sits on the edge of Glacier National Park. On the West Side, West Glacier has quite a few more choices for lodging. You can search here for the best hotels in West Glacier.
This is only the beginning! When it comes to things to do in Glacier National Park the list is bountiful. The thing about first-time visitors to the park is that they are never last time visitors. Once you visit Glacier, you will be back!
If you have a suggestion to add to a first time visitors Things to Do in Glacier National Park list, please share them in the comments below. If you are headed to Glacier soon, don't forget to pin this to your travel board for quick access when you need it!
Here are a few more resources you will find helpful as you plan your trip: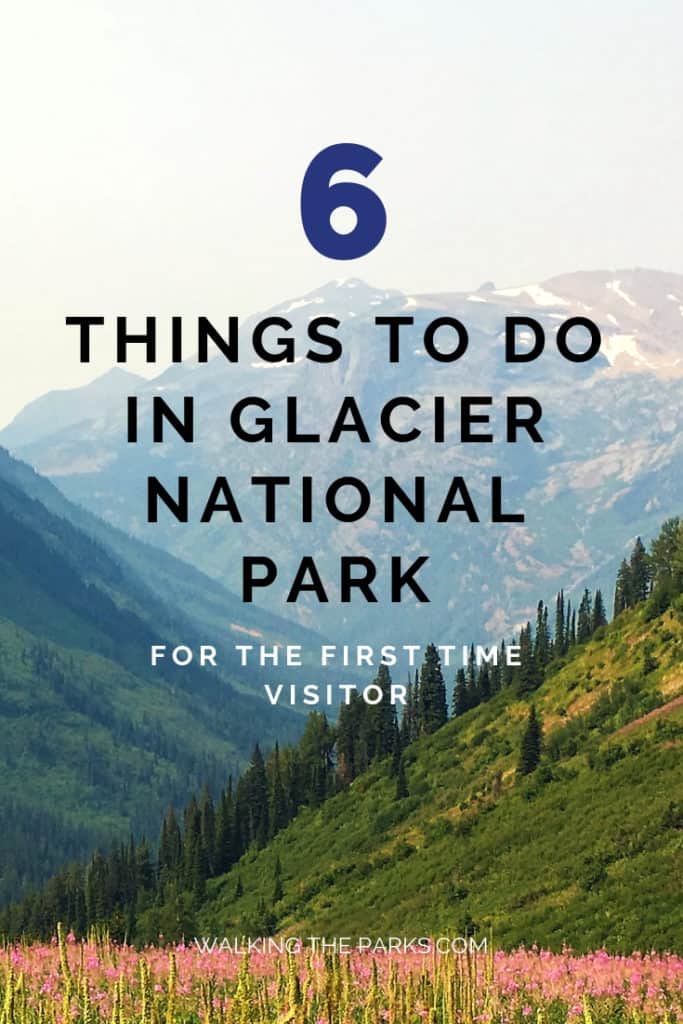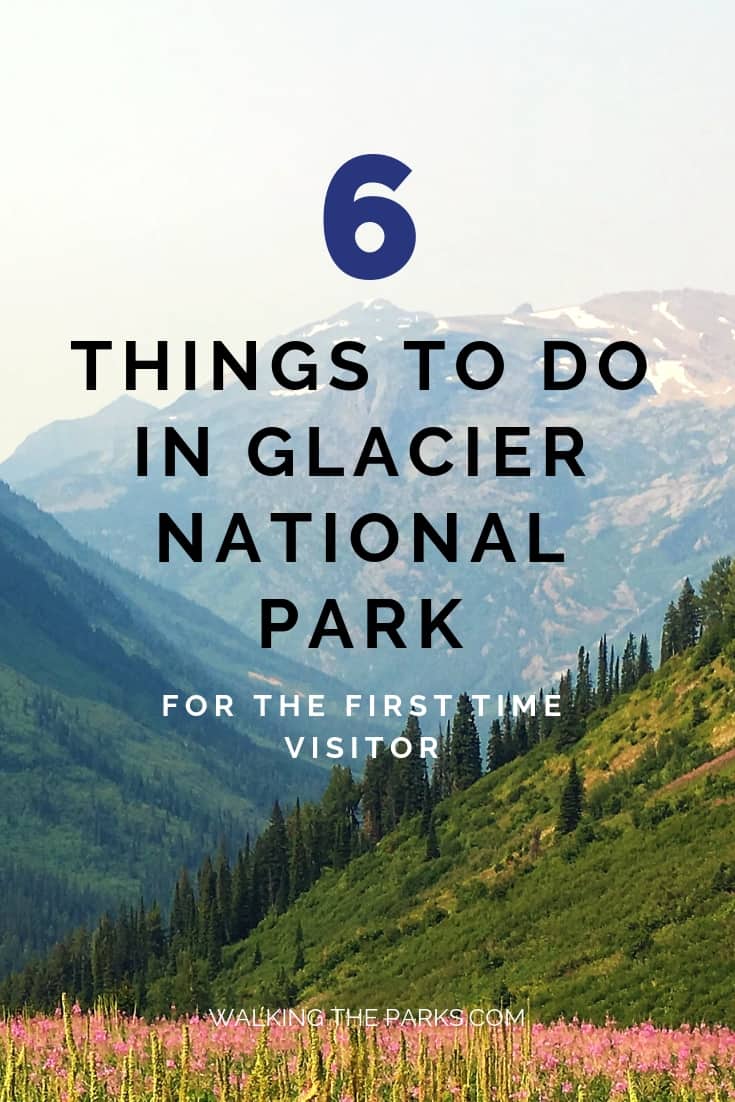 Originally published June 2018. Updated March 2020.
Looking for more information on Glacier National Park? Check out these posts to help you plan your adventure: