Our grand kids love flashlights. Leave one laying around and it's sure to show up in a child's hands. They love using flashlights or headlamps to go on great adventures, both real and imagined. So with 6 young boys on our hands we go through a lot of kids flashlights and headlamps, and pretty much a lot of other stuff. We are always on the search for the best kids flashlights.
As you know, kids have an amazing knack for losing and breaking stuff. So when it comes to hiking and camping, we are looking for the trifecta! That means we want cheaper children's headlamps and flashlights that are also durable and of good quality. You also want a lot of color choices – right? Then everyone can have their own flashlight with no fighting. (Yes, you just heard a big sigh!)
This post contains affiliate links to make it easier for you to find products I have mentioned. You don't pay any extra and in some cases I could earn a small commission.
Here's some things we've learned in the process and several amazing choices for children's flashlights.
Choosing your Kids Flashlight and Headlamp
Choosing the best headlamp for kids is not an easy process. If you're looking for cool flashlights for kids, there are a number of features to consider; weight, durability, waterproof, power sources, burn time, cost price, lumens, beam distance, red lights and more. Take a look at the list of features in our overview of how to choose the Best Ultralight Headlamps for Hiking and Trekking.
Best Kids Headlamp
Here's a quick overview of the best headlamps for children. You'll find below this chart a detailed description for each. (note, for phones this views better in horizontal view)
| | Foxelli USB Rechargeable | Energizer LED for Kids | PETZL TIK KID | COB LED | Dinobryte LEDT-Rex |
| --- | --- | --- | --- | --- | --- |
| | | | | | |
| Light Mode | White, Red | White | White | White | White |
| Weight | 2.4 oz | 2.5 oz | 2.6 oz | 1.4 oz | 5.6 oz |
| Batteries | USB chargeable Lithium | Energizer CR2032 included | AAA | AAA | AAA |
| What you'll love! | Lightweight, Waterproof, Shockproof, Rechargeable | Lightweight, Washable Headband, Drop tested to 3 ft | Phosphorescent reflector easy to spot, lightweight, waterproof | Ultra lightweight, Waterproof, Super Cheap | Roars when turned on, Protective Lens, Waterprrof |
| | | | | | |
Best Kids Headlamp Descriptions
PETZL TIKKID

– Best Quality For Busy Kids
More Animals in the Zoo! Here's a couple more fun headlamps that kids will love: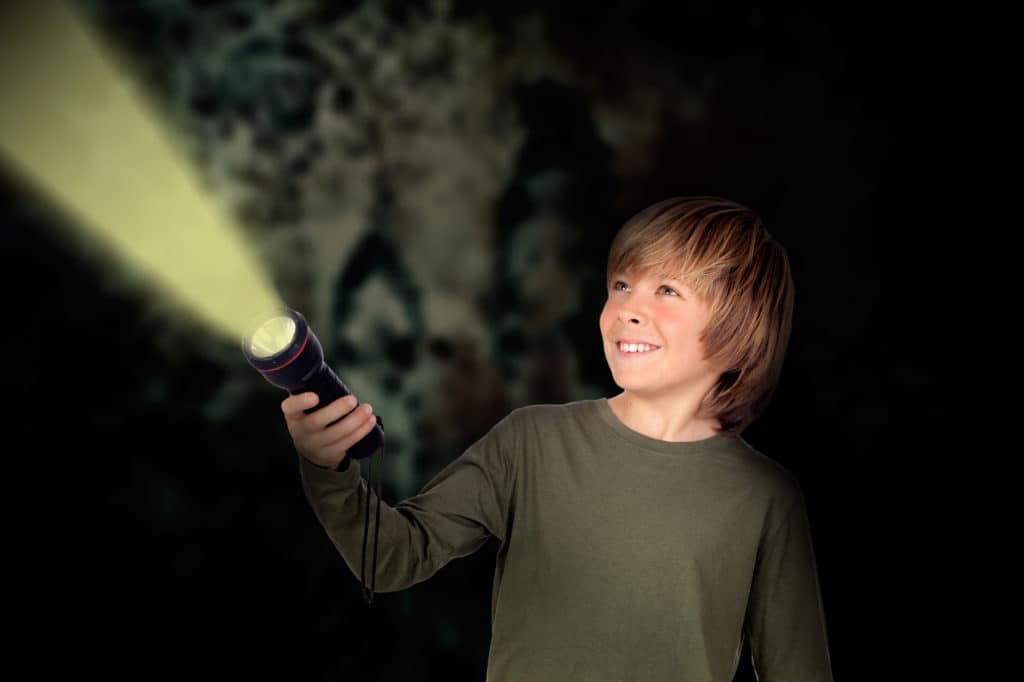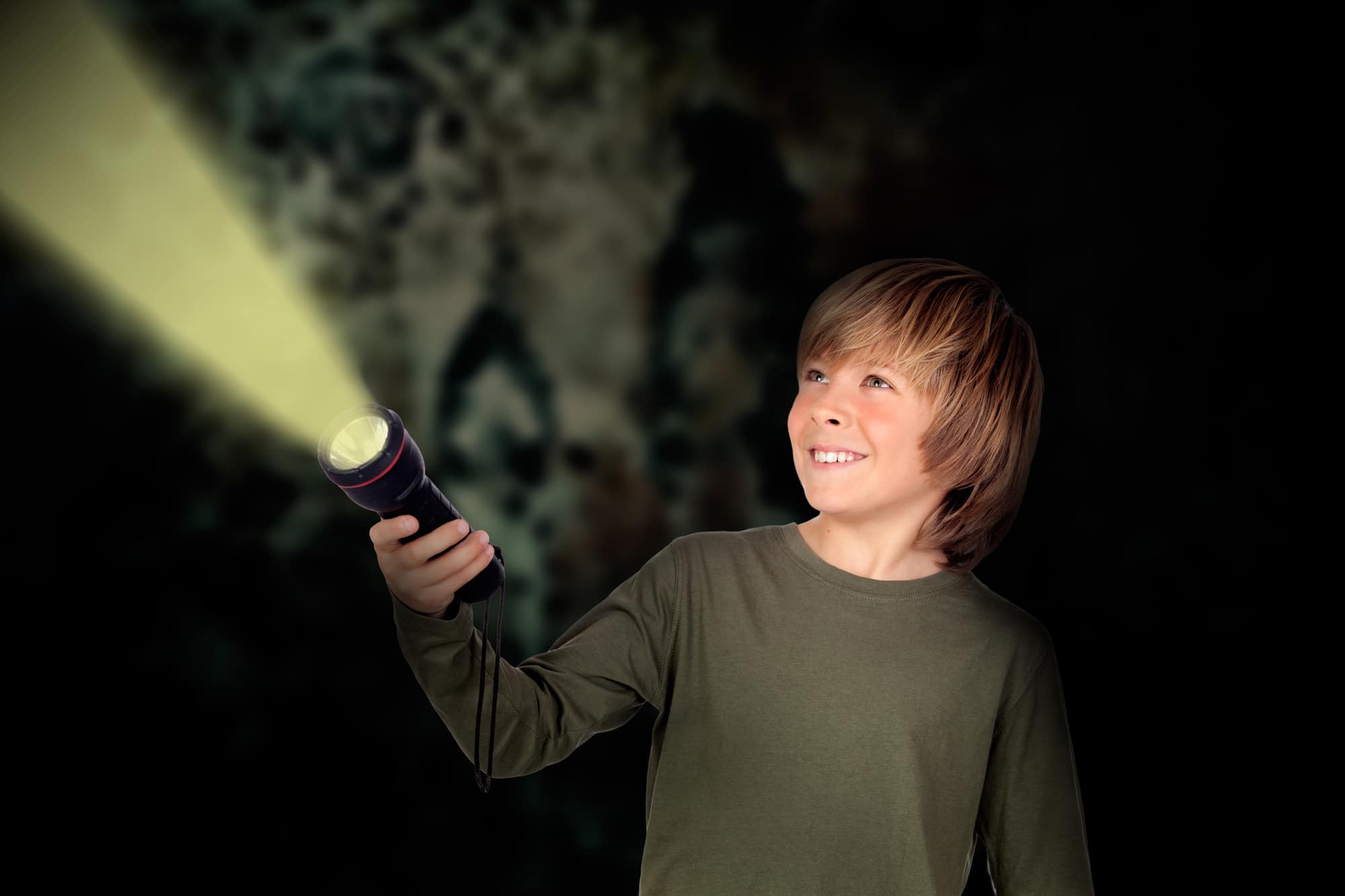 Best Kids Flashlight
No matter what children's flashlight you give your kids, potty runs might prove to be a problem. That's when a headlamp or a lantern comes in more handy. Cue the Vont Camping Lanterns! Having your hands free to reach for that tissue roll does make a difference!
These collapsible flashlights are made from a waterproof metal alloy and are water and weather resistant. The 146 lumen flashlight can be opened more or less depending on the amount of light you need. They weigh 5.3 oz, and are sturdy and durable. At $14.99 for a set of 2 they are perfect for adults too!
While you are out, don't forget to take carry or your furry children too! Check out this list of the Best Lighted Collars for your Dog.
So that's our list of the best headlamps and kids flashlight that your kids and grand kids might love. We know ours do!