Our grandkids love flashlights. Leave one lying around and it's sure to show up in a child's hands. They love using flashlights or headlamps to go on grand adventures, both real and imagined. So with 6 young boys on our hands, we go through a lot of kids flashlights and kids headlamps, and pretty much a lot of other stuff. We are always on the search for the best kids flashlight.
As you know, kids have an amazing knack for losing and breaking stuff. So when it comes to hiking and camping, we are looking for the trifecta! That means we want cheaper children's headlamps and flashlights that are also durable and of good quality. You also want a lot of color choices – right? Then everyone can have their own flashlight with no fighting. (Yes, you just heard a big sigh!)
This post contains affiliate links to make it easier for you to find the products I have mentioned. You don't pay any extra, and in some cases, I could earn a small commission.
Here are some things we've learned in the process and several excellent choices for children's flashlights.
Choosing your Kids Flashlight and Headlamp
Choosing the best headlamp for kids is not an easy process. If you're looking for cool flashlights for kids, there are several features to consider; weight, durability, waterproof, power sources, burn time, cost price, lumens, beam distance, red lights and more. Right after this list of our top choices for the best flashlights for kids, you'll find the details on several important features to look for when shopping.
Best Kids Flashlight
Best Kids Headlamp Descriptions
PETZL TIKKID

– Best Quality For Busy Kids
More Animals in the Zoo! Here are a couple more fun headlamps that kids will love:
Best Kids Camping Lanterns
No matter what children's flashlight you give your kids, potty runs might prove to be a problem. That's when a headlamp or a lantern comes in more handy for outdoor use. Cue the Vont Camping Lanterns! Having your hands free to reach for that tissue roll does make a difference!
These collapsible flashlights are made from a waterproof metal alloy and are water and weather-resistant. The 146-lumen fantastic flashlight can be opened more or less depending on the amount of light you need. They weigh 5.3 oz and are sturdy and durable. At $14.99 for a set of 2, they are perfect for adults too!
---
Features to Look For in Children's Flashlights and Headlamps
Here are a few things to consider before you select a flashlight or headlamp for your child if you want it to last and for them to enjoy it.
Durability
A flashlight for kids needs to be durable enough to withstand being dropped or bumped around. Look for a flashlight that is made from tough, impact-resistant materials.
Brightness
A flashlight for children should be bright enough to light up the area around them, but not so bright that it will hurt their eyes. Look for a flashlight with adjustable brightness settings.
Size
A child's flashlight should be small enough to fit comfortably in their hands, but not so small that it will be easily lost. We've included several flashlights and headlamps that are perfectly sized for toddlers. And you'll see in our list several that will carry a hiker all the way into adulthood.
Battery life
The best flashlights have a long battery life, ideal for kids, as they may not remember to turn it off. For toddlers, you want a battery case that they can't open, usually requiring a screwdriver to get to the battery compartment, so they don't swallow one.
Weight
Kid's flashlights should not be too heavy, as this can make it difficult for them to carry around.
Safety
A flashlight for kids should have safety features such as a soft, rubbery coating to prevent it from slipping out of their hands, and an automatic shut-off feature to prevent them from accidentally leaving it on and draining the batteries.
Clips or Hooks
Really great kids flashlights will have a clip or hook to hang it from their belt or backpack. That will help you keep from tracking it down all the time!
A Few Last Thoughts about the Best Flashlights and Headlamps for Kids
While you are out, don't forget to take care of your furry children too! Check out this list of the Best Lighted Collars for your Dog. And check out our reviews of the Best Hiking Headlamps for adults too! We also have a complete guide to selecting the Best Hiking Flashlights with some really cool rechargeable torches that you'll love for yourself!
Hiking with Children can be a lot of fun! Here are our best tips for a hike with kids to remember,
So that's our list of the best headlamps and kids flashlights that your kids and grandkids will love. With so many options, it can be hard to know which headlamp or flashlight is best for your child. If you're looking for a gift idea that's sure to please any little adventurer in your life, look no further than our list of kid-friendly lights. We've got something great for every kind of outdoorsy child – from those who are always camping and hiking to kids who love playing with flashlights at home! So whether they want to light up the trail or keep their flashlight handy for nighttime reading, we've found them the perfect match.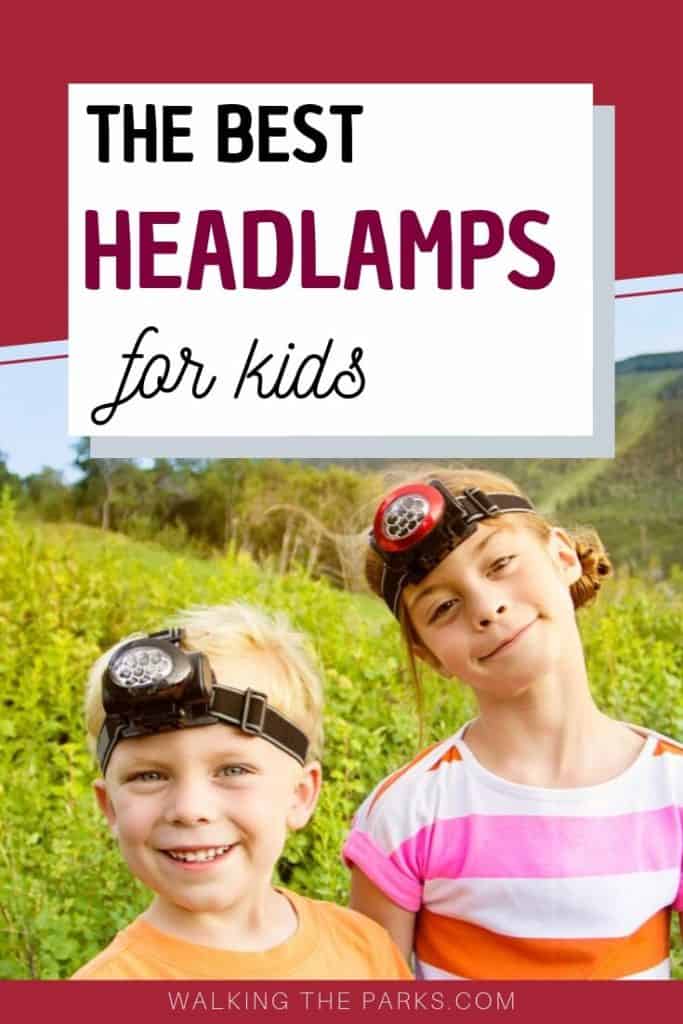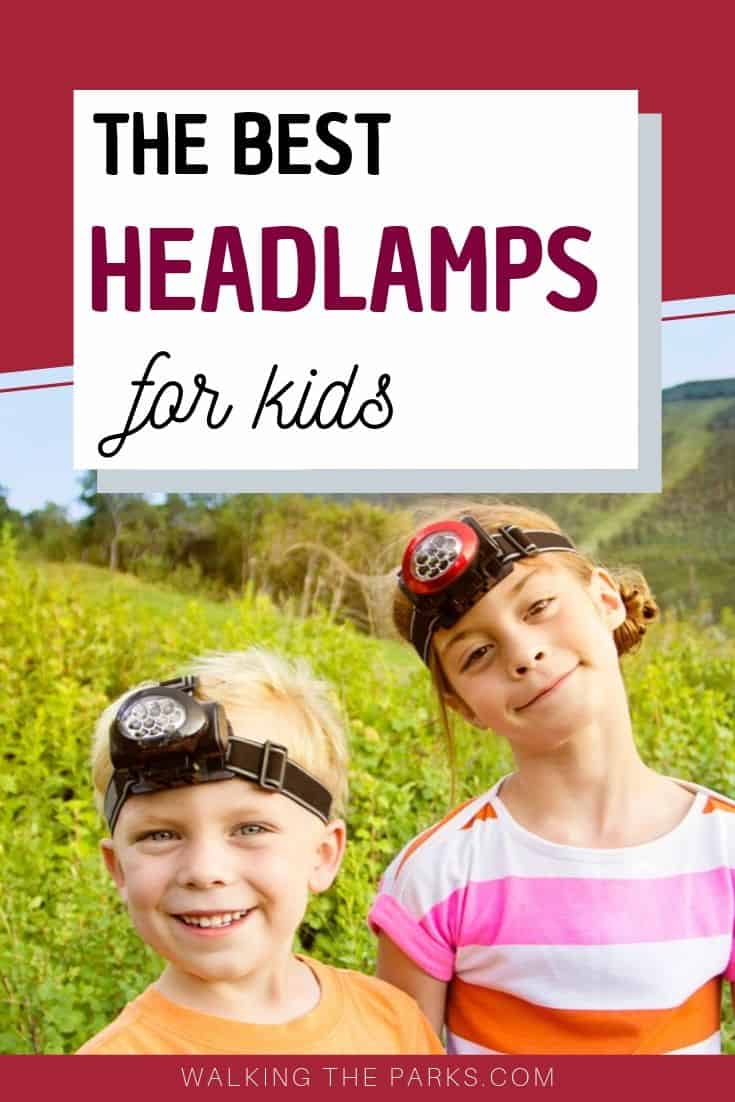 This article was originally published on September 19, 2019. We updated it on June 22, 2021, to provide the most current information.