Island national parks are a unique and special part of America's natural beauty. These parks offer you a chance to explore some of the most remote and stunning locations in the country. In this article, we share 20 US National Parks, hand selected to be the best Island National Parks by some of our favorite travel writers. Each writer has shared insights about a National Park on an Island that they have visited and fallen in love with. I know you will fall in love with one of these islands too!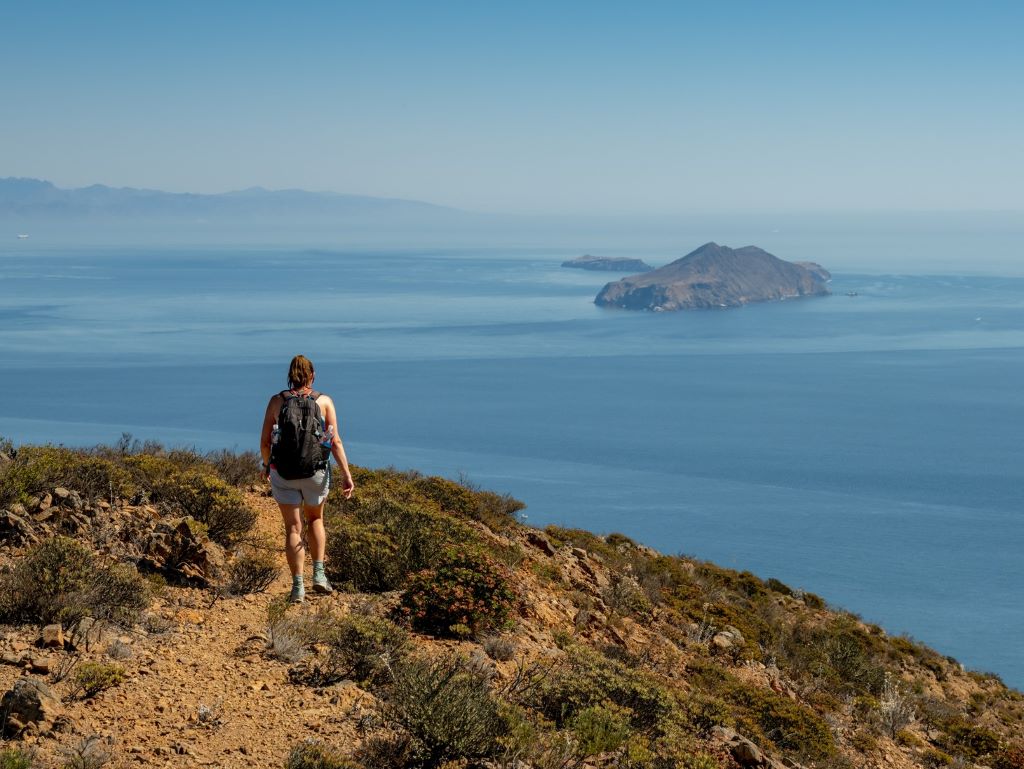 Island national parks are home to a diverse range of wildlife and ecosystems. From the crystal-clear waters of the Caribbean to the rocky shores of the Pacific Northwest, there's something for everyone to discover in these secluded destinations.
To ensure the most interesting list possible, we've included a variety of National Parks. Discover parks like Dry Tortugas, Acadia, and the Channel Islands that encompass whole islands. And you'll find other island National Parks that are only a small portion of a bigger island, like Hawaii Volcanoes and American Samoa. We've also added several National Park Seashores, which I think are some of the most interesting experiences of all.
Here's the list of National Parks on Islands that we've included in this guide: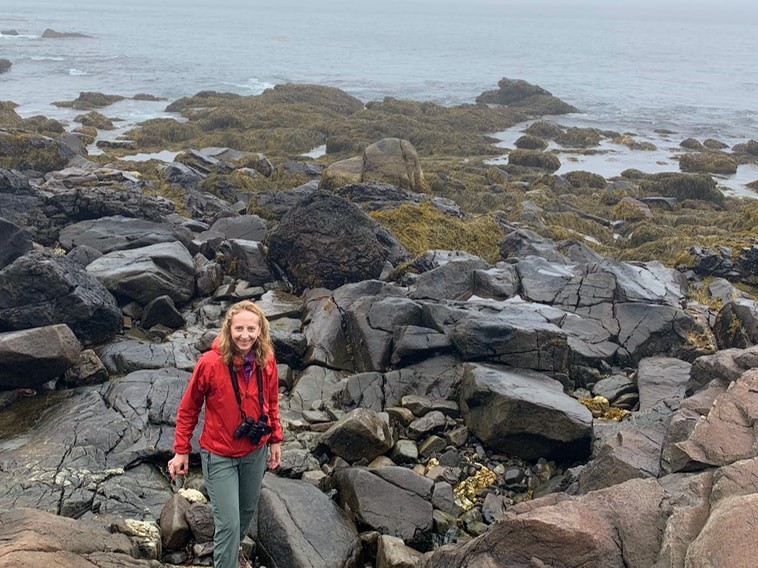 Acadia National Park, Maine
Recommended by Janice at Gather And Go Travel
At Acadia National Park on Mount Desert Island, you will love hiking trails that follow dramatic rocky coasts, pine and deciduous forests blanketed in fogs. And you can explore a 45-mile network of motor-free carriage roads perfect for biking. Nearly half of this 108 square-mile island on the east coast of Maine is dedicated to the stunning natural scenery of Acadia National Park.
To get to Mount Desert Island, you will travel along the causeway that connects it to mainland Maine by a combination of a plane—at one of four airports within a five-minute to five-hour drive—car, or via a mix of train and bus.
Acadia National Park offers a wealth of things to do, though my favorites are hiking, biking, and kayaking. The hikes in Acadia range from accessible flat coastal strolls to challenging summit ascents. However, whichever route you choose, they nearly all include incredible coastal views. To bike—we rented cycles in Bar Harbor and used the seasonal free Bike Express Shuttle to get to the carriage trails.
When visiting Acadia, we booked our lodging in busy Bar Harbor, the largest town on Mount Desert Island. This location gave us the widest selection of dining options and the best walkability. The only drawback? The premium pricing. If you want to protect your travel budget and plan to have a car, consider booking accommodation outside Bar Harbor and in or around smaller towns such as Northeast, Southwest, or Bass Harbor. Or book a campground at one of two National Park sites—Seawall or Blackwoods.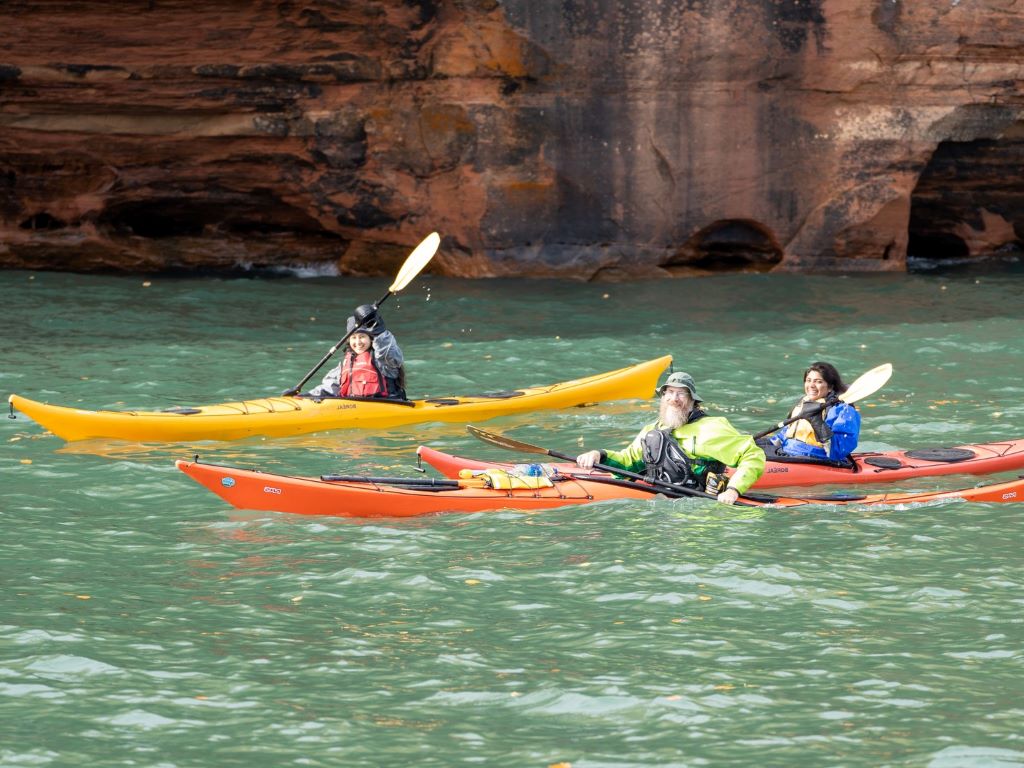 Apostle Islands National Lakeshore, Wisconsin
Apostle Islands National Lakeshore is an area on Lake Superior that encompasses a stretch of shoreline and 21 islands. You'll find it at the very northern tip of Wisconsin, about 90 miles from Duluth.
The islands are an amazing place to hike, explore and camp. Most islands have primitive campsites that can be reserved in advance. And many visitors island hop over several days, enjoying different hiking trails and views. Fishing is popular with potential catches of Lake Trout, Brown Trout, Brook Trout, Rainbow Trout, and Coho Salmon.
While you probably won't want to swim in the 50 degree summer waters of Lake Superior, there are shipwrecks in the area that make great dive sites.
The only way to get to the islands is by boat. Most of the islands have marinas or anchorage locations. If you want to kayak over, you will need a large 16 foot sea kayak as the water is too rough for smaller craft. Private companies also offer boating and tours to make it easy for you to explore.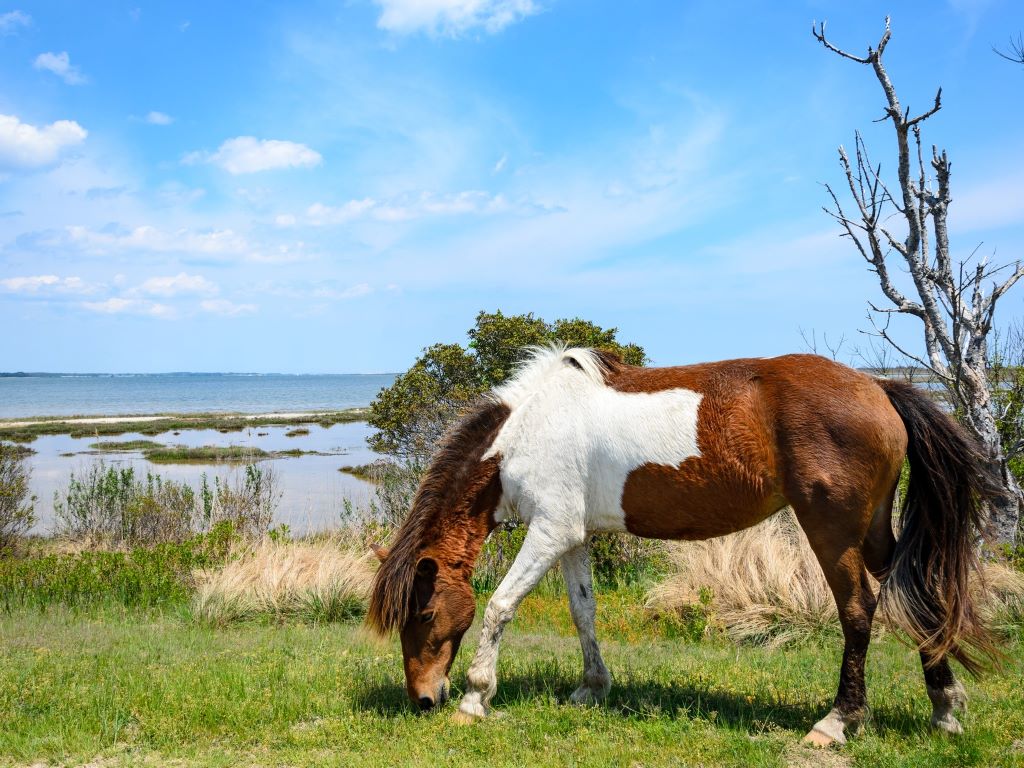 Assateague Island National Seashore, Maryland and Virginia
Assateague Island National Seashore is a barrier island stretching along 37 miles of the Atlantic Ocean shoreline. Straddling the borders of Maryland and Virginia, Assateague Island National Seashore encompasses a dynamic blend of sandy beaches, salt marshes, maritime forests, and coastal dunes.
One of the most iconic features of Assateague Island is its famous wild horses. They are known as Chincoteague Ponies or Assateague Island horses and roam freely across the island. They are descendants of domesticated horses that were left to roam on the island centuries ago. Hiking trails wind through the island allowing you to observe a variety of bird species, such as herons, egrets, and ospreys. Other wildlife you might encounter include deer and foxes.
The pristine beaches of the island are perfect for sunbathing, swimming, beachcombing, and even surf fishing. The waters surrounding the island are perfect for kayaking and canoeing, providing a chance to explore the coastal marshes up close.
Assateague Island National Seashore has both ocean-side and bayside campsites, allowing you to fall asleep to the soothing sound of crashing waves or enjoy stunning sunsets over the marshes.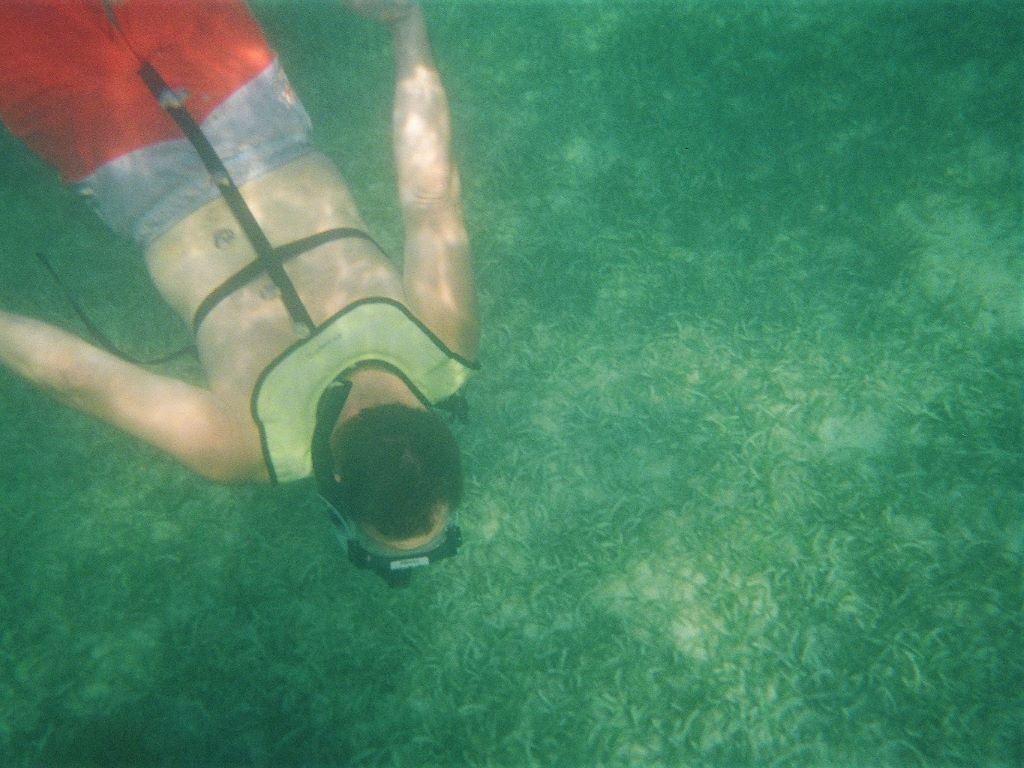 Biscayne National Park, Florida
A favorite of ours!
Biscayne National Park is very unusual in that it's almost totally underwater! It can be found just South of Miami, near the town of Homestead Florida, and is one of Florida's 11 National Park Sites.
The park encompasses Biscayne Bay along with a portion of the Florida Reef, the third-largest coral reef system in the world. This makes it an exceptional destination for snorkeling, scuba diving, and even underwater photography. The crystal-clear waters teem with vibrant coral reefs and colorful fish. This park is where I learned to snorkel for the first time and you can too by joining one of the tours that leave from the visitor center several times a day. In addition to snorkeling the gorgeous coral reef, tours snorkel shipwrecks and explore the colorful fish hatcheries hidden among the mangrove tree roots.
Kayaks and canoes are popular for exploring the park which can be rented. Or you can launch your own craft near the visitor center. You can also explore the bay by boat.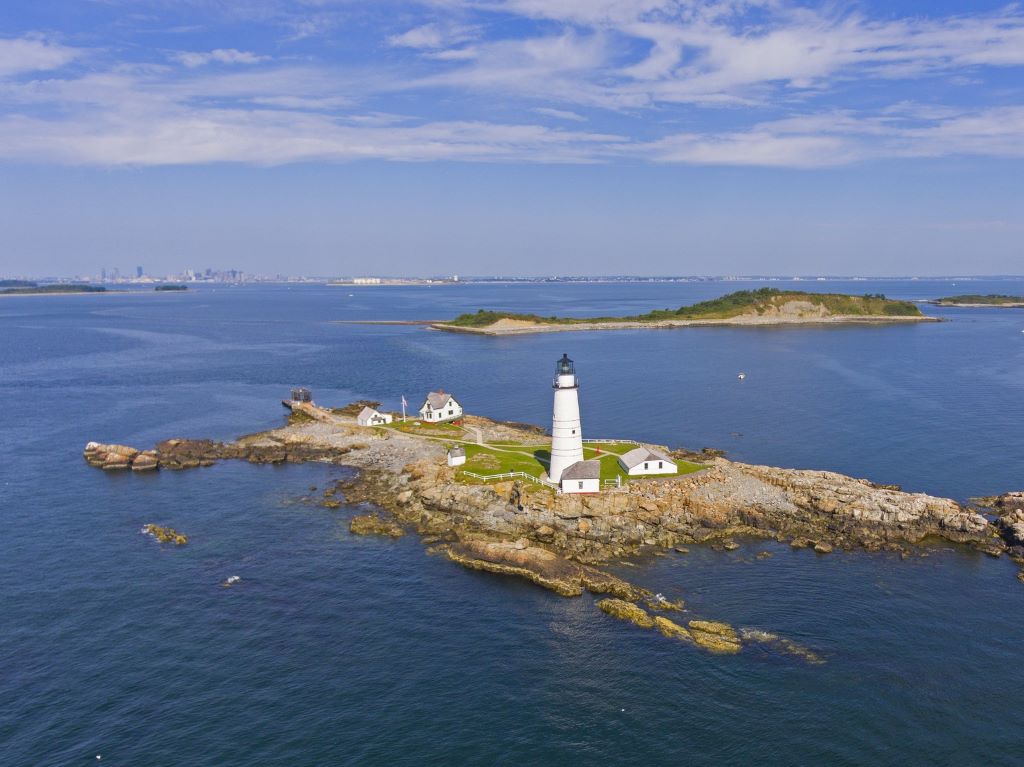 Boston Harbor Islands National Recreation Area, Massachusetts
Boston Harbor Islands National Recreation Area is situated in the beautiful Boston Harbor. This unique national recreation area comprises a collection of 34 islands and peninsulas, each offering its own charm and recreational opportunities. The islands are easily accessible by ferry services departing from downtown Boston.
One of the defining features of the Boston Harbor Islands is their historical significance. Many of the islands served as military forts during different periods, including Fort Warren on George's Island, which played a crucial role during the Civil War. Exploring these historic sites offers you a glimpse into the region's past.
The recreational opportunities in the Boston Harbor Islands are abundant. You can enjoy picnicking on the sandy shores, swimming in the refreshing waters, and hiking through scenic trails that offer breathtaking views of the Boston skyline. Boating, kayaking, and fishing are popular activities.
Additionally, the Boston Harbor Islands host various events and educational programs throughout the year, including guided tours, wildlife observation, and historical reenactments.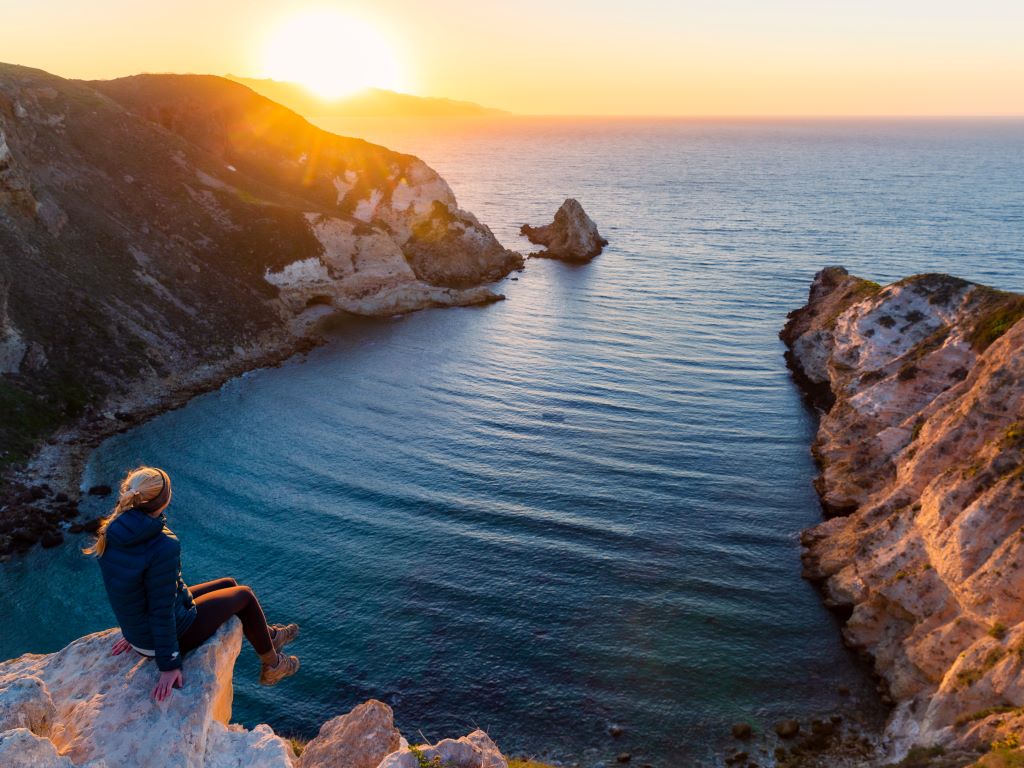 Channel Island National Park, California
Recommended by Alec with Explore with Alec
The Channel Islands are one of the least visited National Parks in the Lower 48, and the only way to step foot on these treasured shores is by ferry from Ventura, California. But once you do, it's a magical experience. The crowds are sparse – just those who camped overnight or were on the ferry with you. That means you get to take in the views and hikes without the throngs of people who usually crowd the National Parks.
Furthermore, the views on Santa Cruz Island – the most popular and easiest to reach of the Channel Islands – are captivating. You have miles of rolling hills, gorgeous wildflowers, stunning shorelines, and little island foxes that exist nowhere else on Earth. Plus, you can book kayaking or snorkeling activities to see more unique areas of the island. 
So how do you visit? As I mentioned above, you have to book a ferry ride – only one tour operator is allowed by the National Park Service, and they only have a limited number of daily trips. So if you want to visit, you must book the first and last ferry on the same day to maximize your time. 
But for those camping, secure a campsite first, then book your morning ferry on day 1 with a return trip in the afternoon on day 2. Camping on the island is the only lodging option. It's truly a magical place and well worth spending time on the Channel Islands.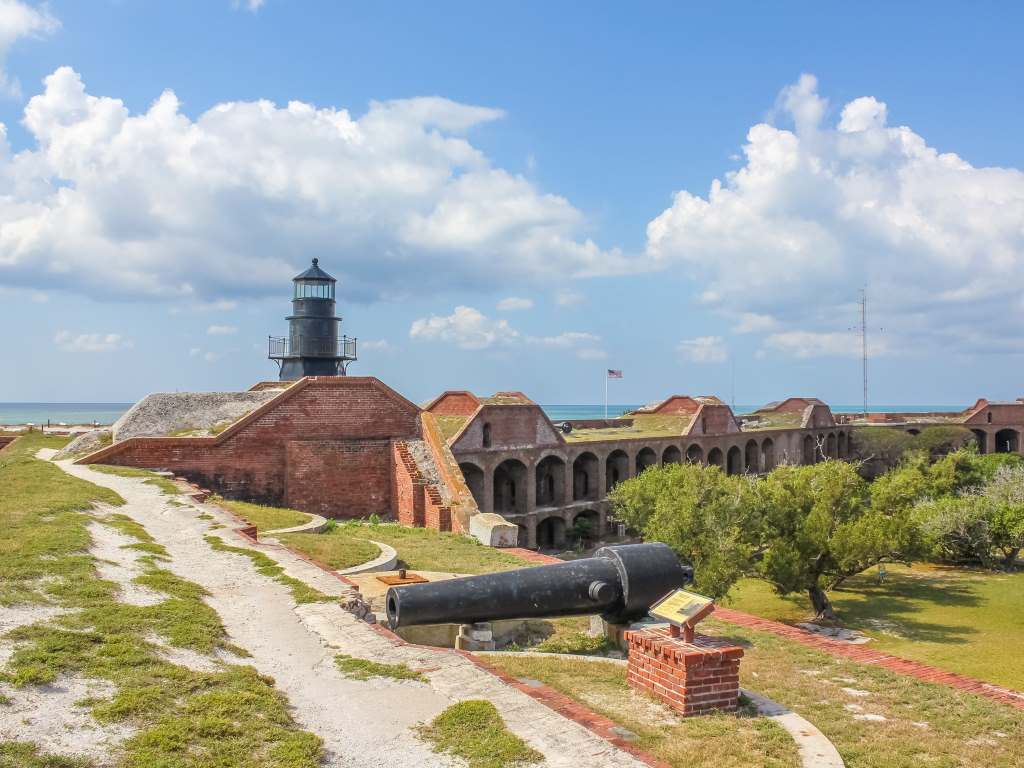 Dry Tortugas National Park, Florida
Recommended by Hannah at Getting Stamped
Key West is part of the incredible and diverse Florida Keys and has some of the best beaches on both the Gulf of Mexico and the Atlantic Ocean. Travel down U.S. Highway 1, and you'll reach Key West, the southernmost city in America. There you will board the Yankee Freedom Ferry for 70 miles (2.5 hours) to reach your final destination of Dry Tortugas National Park. You do need to plan your trip in advance to secure tickets.
The Dry Tortugas National Park consists of an archipelago of seven small islands known as the Dry Tortugas Islands and is over 100 square miles.
Dry Tortugas National Park is one of the best beaches with the clearest water in Florida. It has crystal-clear ocean water that is perfect for snorkeling. Day trippers will enjoy viewing the colorful coral reefs and plenty of fish during a snorkeling adventure. Enjoy multiple snorkel sites, including Texas Rock and Little Africa Coral Reefs. And if you are lucky, you may even find the Windjammer shipwrecks and artifacts.
The park is a paradise for wildlife viewing. Besides marine life, you will also see many varieties of exotic birds on the island during your visit, as Dry Tortugas National Park is home to almost 300 species of birds.
History buffs will enjoy visiting this unique National Park. The beach sits right in front of the historic Fort Jefferson, which was used as a prison during the Civil War era.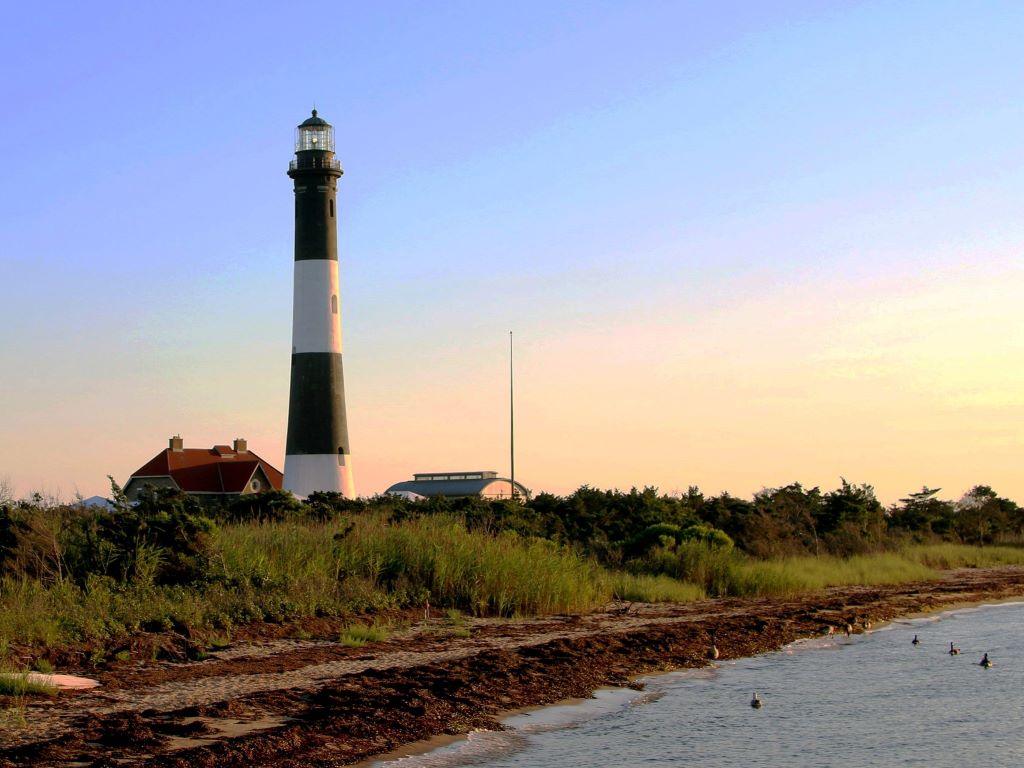 Fire Island National Seashore, New York
Stretching across 26 miles, this Fire Island National Seashore is renowned for its pristine beaches, diverse ecosystems, and rich cultural heritage. As a protected area, this barrier island offers you an opportunity to explore this coastal paradise. It is located off the southern shore of Long Island, New York.
Fire Island is home to a variety of habitats, including pristine beaches, maritime forests, dunes, salt marshes, and freshwater ponds. These diverse ecosystems are a haven for wildlife enthusiasts and nature lovers. Birdwatchers will spot an array of migratory and resident bird species, including ospreys, piping plovers, and terns.
The iconic Fire Island Lighthouse, built in 1858, stands tall as a symbol of the island's maritime heritage. You can climb to the top of the lighthouse for panoramic views of the surrounding area.
The pristine beaches offer opportunities for swimming and beachcombing. Kayaking, paddle boarding, and fishing are popular water-based activities in the surrounding estuaries and Great South Bay.
You'll find a variety or hiking trails through the island or you can take part in guided ranger-led programs, such as bird walks and nature hikes. Camping is also available on this island National Park, where you can discover amazing night skies.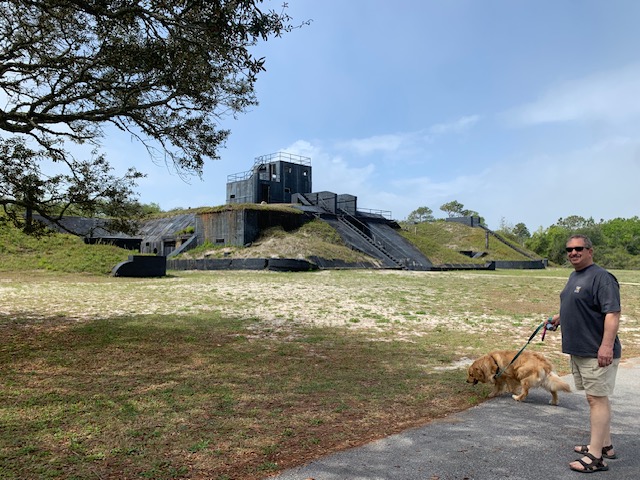 Gulf Shores National Seashore, Florida and Mississippi
Recommended by us.
We love the Gulf Shores National Seashore so much that we keep returning to enjoy these gorgeous barrier islands. It is located along the Gulf of Mexico, starting in the Florida panhandle and with its western boundary near the city of Gulfport, Mississippi.
The seashore has the softest white sandy beaches and crystal-clear turquoise waters. The islands are home to a variety of coastal habitats, including dunes, salt marshes, maritime forests, and seagrass beds. These habitats provide shelter to nesting sea turtles, migratory birds, and numerous fish species.
The seashore offers ample opportunities for both freshwater and saltwater fishing. You can catch a wide range of species including redfish, flounder, and speckled trout.
The national seashore is also home to several historic sites and forts that played significant roles during the Civil War. We love exploring explore the remains of the forts. At Fort Pickens, Fort Barrancas, and Fort McRee, there are interactive displays where you can learn about the area's military history.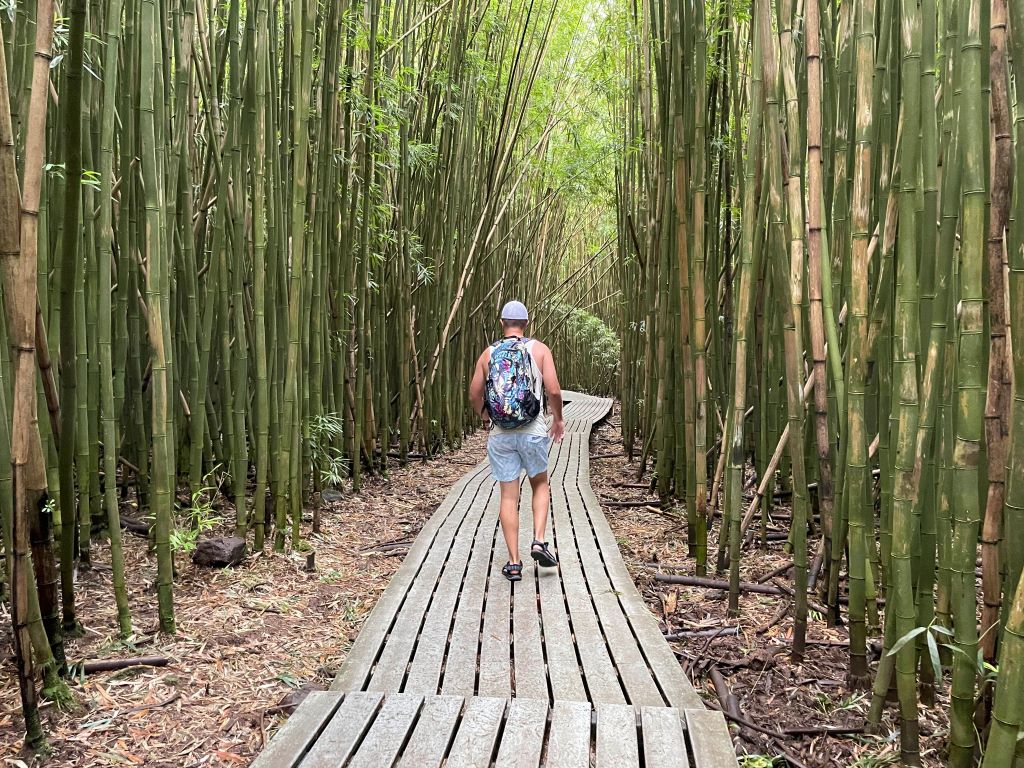 Haleakala National Park, Hawaii
Recommended by Tori of Tori Pines Travels
The island of Maui is filled to the brim with scenic destinations, delicious food and wonderful people. Add a gorgeous national park to explore? Now it's the perfect destination for your next vacation. Haleakala National Park is located on the east side of the island of Maui, Hawaii.
There are two main areas of the park that should be "must dos". The first is the summit of the Haleakala volcano. The views from the top of the summit are unlike anything else, as you sit 10,000 feet above sea level, literally above the clouds. You won't have to hike to get to the summit, as the parking lot is right at the top. However, there's plenty of hiking trails if you want to explore the area!
It's most popular to come here for sunrise. If you do, make sure you make a reservation up to 60 days in advance. Be prepared to wake up extremely early, and pack lots of warm clothes and blankets! It's often below freezing. Alternatively, visit for sunset which is also a beautiful sight. Reservations are not required for sunset, but warm clothing definitely is!
The other popular thing to do in Haleakala National Park is to hike the Pipiwai Trail to the 400-foot Waimoku Falls. This trail is located in the Kipahulu District of the park which is just past the town of Hana. The trail is 3.8 miles long, includes 908 feet of elevation gain and ends at the stunning Waimoku Falls. You'll spend most of the hike wandering through a magical bamboo forest. It's one of the absolute best things to do on the Road to Hana along with going snorkeling on Maui's beaches and eating famous banana bread along the drive!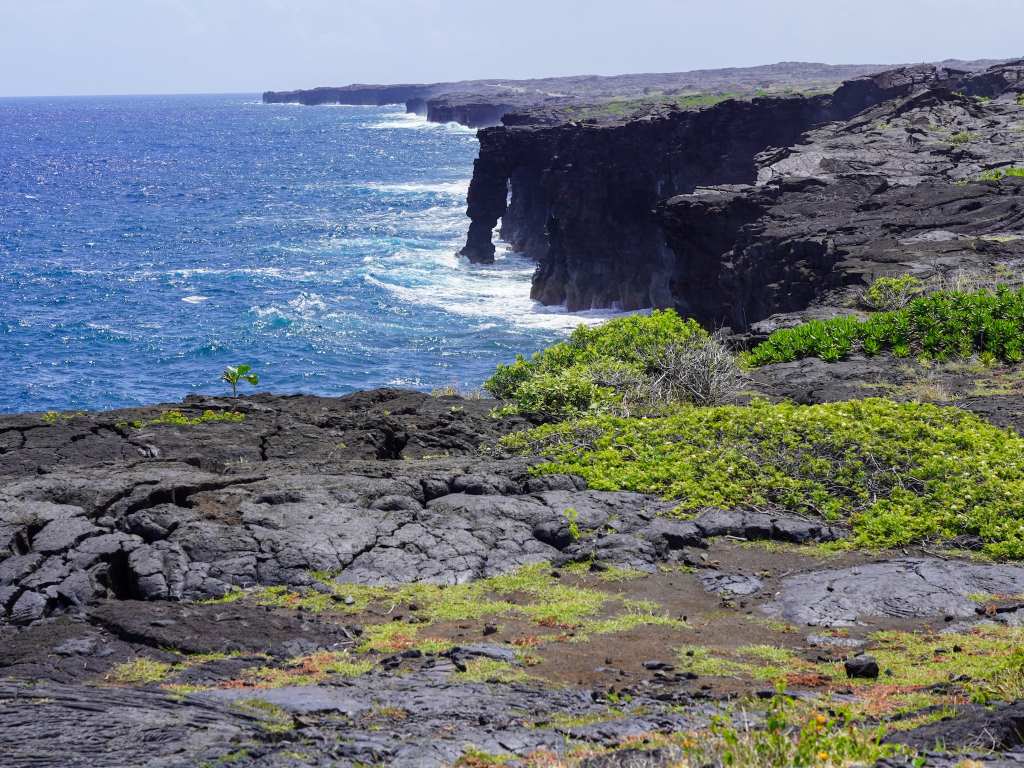 Hawaii'i Volcanoes National Park, Hawaii
Recommended by Megan at Next is Hawaii
Hawai'i Volcanoes National Park is home to two of the most active volcanoes in the world, Kīlauea and Mauna Loa. And you'll find an incredible range of unique geological, cultural, and biological landscapes. First, check out the Visitor Center to get a wealth of information about the park, from the history of the formation of the park to up-to-date information on hiking trails. Don't forget to ask the park rangers if there are any active lava flows. They are especially amazing to see if you come back to the park after dark!
For shorter hikes, check out the steam vents trail just past the visitor's center. Or walk down the Devastation Trail to see the aftermath of a 1959 eruption. Don't miss exploring Nahuku (Thurston Lava Tube), a huge cave created 500 years ago by lava flows, and the surrounding tropical forest. It is a must for every Big Island itinerary.
To hit the highlights of this park, drive the Chain of Craters Road. This 19-mile scenic drive goes from the summit of Kilauea to the sea. There are many points of interest to stop at such as lava fields, craters, and the Pu'uloa Petroglyph field. This was one of my favorite activities as you can see a variety of landscapes in a short time, with gorgeous views along the whole drive.
Hawai'i Volcanoes National Park is located in the southeast corner of the island of Hawai'i. It can be accessed by flying into either Hilo or Kailua-Kona airports. Lastly, if you want to wake up to amazing views, book a room at Volcano House Hotel, located inside the park at the edge of the Kīlauea caldera.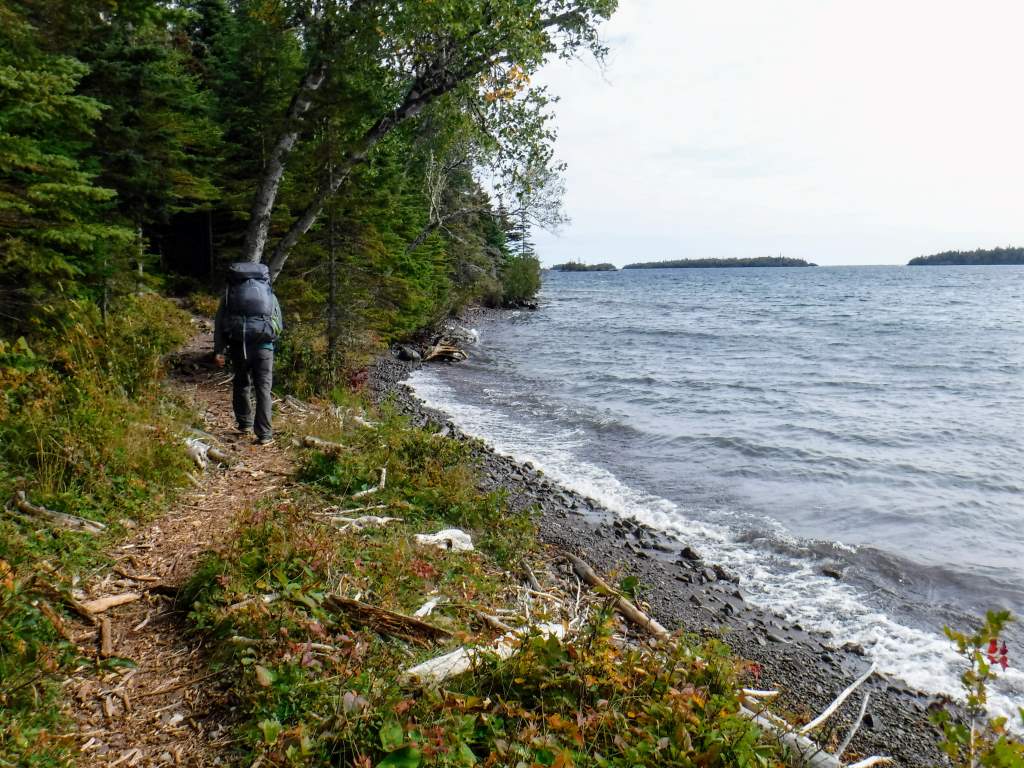 Isle Royale National Park, Michigan
Recommended by Samantha at PA ON Pause
Isle Royale National Park is located entirely on an island in Lake Superior, but it's considered a part of Michigan. You'll need to either take a long ferry ride or hop on a seaplane to reach the island. There aren't any cars on the island itself, so prepare to get anywhere you want to go on foot or by boat. 
Once on the island, the only places to spend the night are at the Rock Harbor Lodge or one of the many campgrounds throughout. We were lucky to camp at multiple campgrounds on Isle Royale and would recommend that experience to anyone willing to take an adventure.
Backpacking is one of the most popular activities once you reach the island. And there is nothing like a backcountry experience on Isle Royale. You won't have to worry about bears or predators sniffing around your camp. There aren't any on the island! The biggest threat is with some of the smaller animals including the sneaky foxes. 
If you're lucky, you'll come across the most impressive residents of the island, the moose. They can often be seen grazing or wading near waters around dawn and dusk. Wolves are also present on the island, but you shouldn't have to worry about coming across one. They're very elusive and stay far away from where humans visit, according to park staff. 
The best parts of Isle Royale are not all seen during the day. At night, you might have a chance to see the Northern Lights from your camp. Even if you aren't lucky enough to see this phenomenon, the stargazing after a full day of hiking is still spectacular.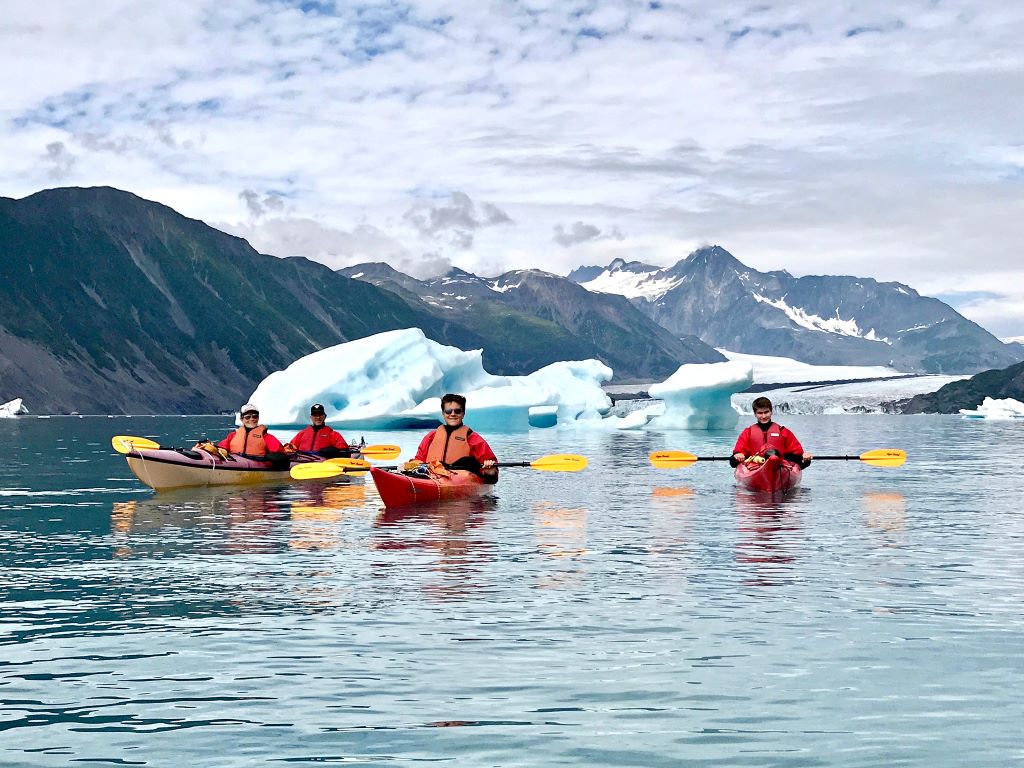 Kenai Fjords National Park
Recommended by Jenifer at The Evolista
Kenai Fjords National Park in Alaska is one of the best US National Parks dotted with multiple islands. In addition to the breathtaking scenic views of Resurrection Bay, there are tons of opportunities to experience wildlife and the magnificent glaciers that carved this area.
One of the best ways to orient yourself and see Kenai Fjords is to take a glacier and wildlife cruise to explore all the islands in the park. As fun as it is to witness sea lions, puffins, and more in their natural habitat, it's even more exciting to see pods of orcas and grey whales. But the real star of the show on a cruise is seeing a glacier actively calving. Huge walls of ice drop off with incredible force and make loud booming sounds creating waves into the ocean.
If you're the adventurous type, one of the most exciting things to do on your Alaska itinerary is take a helicopter flight over Bear Glacier and go iceberg kayaking. It was one of the highlights of our lives being able to kayak around icebergs as big as buildings in one of the most remote areas of Alaska.
To get to Seward, where the park is located, you can fly into Anchorage and rent a car, or take the Alaska Railroad. Once you're there, you can stay in a hotel, in a campground right on Resurrection Bay, or at the Kenai Fjords Wilderness Lodge on Fox Island, just a 12-mile boat ride away from Seward.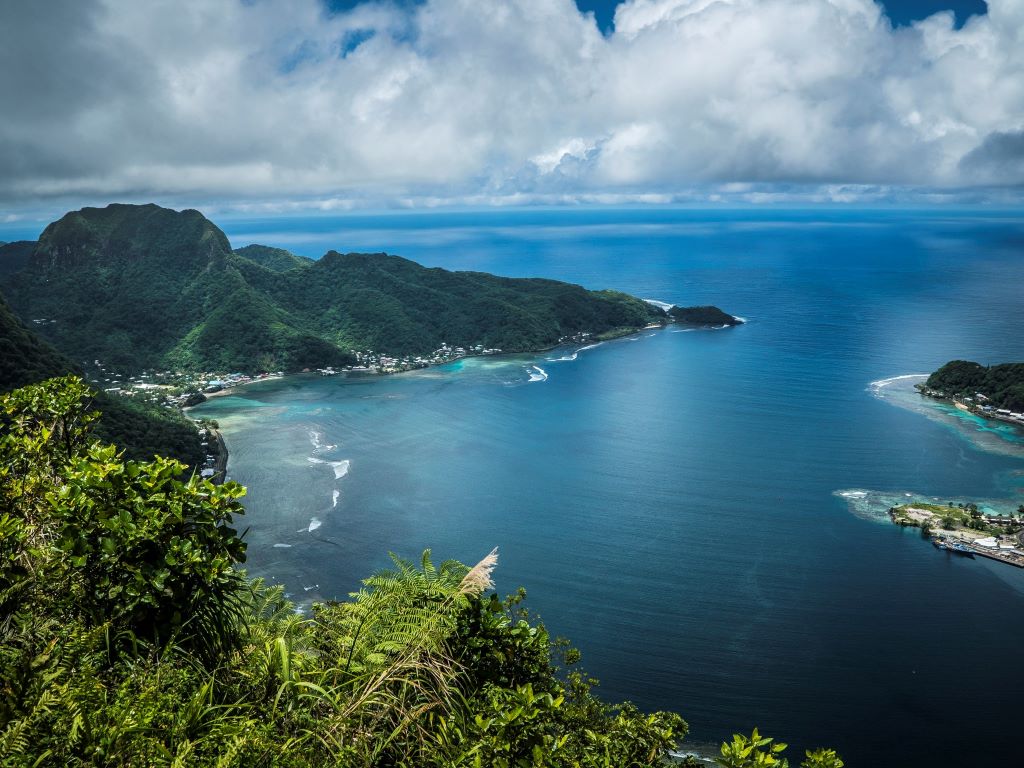 National Park of American Samoa, American Samoa
For an Island National Park that is as far away from everything as you can get, the National Park of American Samoa is an exceptional destination. It is nestled in the heart of the South Pacific, located in the United States territory of American Samoa. The national park is spread across three of the region's islands: Tutuila, Ta'u, and Ofu, and covers a total area of 13,500 acres.
The park holds a deep cultural significance. When you visit the National Park of American Samoa, you'll discover just as much about the traditional way of life of the people of Samoa as you will about the island paradise. Ancient Samoan customs are part of everyday life in the islands.
Lush rainforests, dramatic volcanic peaks, crystal-clear turquoise waters, and secluded beaches are just a few of the stunning places you can explore. The islands are paradise for snorkelers and divers, with vibrant coral reefs. Sea turtles and even the occasional humpback whale can be spotted here. You can also take part in guided kayak tours, explore hidden coves, or simply relax on the beautiful beaches.
Hikers can explore the park's extensive trail system, which ranges from easy strolls to challenging treks. The Mount Alava Trail on Tutuila Island offers breathtaking views of the surrounding coastline, while the Tutuila River Trail leads to refreshing waterfalls and swimming holes.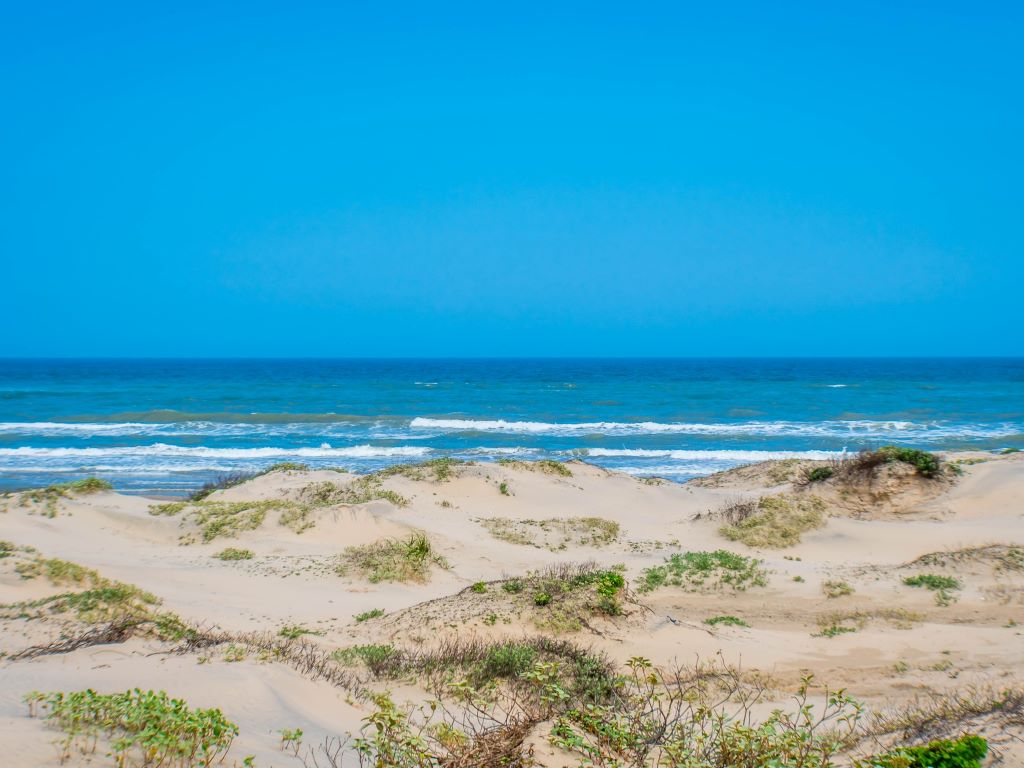 Padre Island National Seashore, Texas
Recommended by us (Brad and Ladona)
Padre Island National Seashore is a great vacation spot for families. We loved the beautiful warm beaches that our whole extended family enjoyed. It is located along the southern coast of Texas, spanning over 70 miles between the Gulf of Mexico and Laguna Madre. Interestingly, it holds the distinction of being the longest stretch of undeveloped barrier island in the world.
Padre Island National Seashore serves as a crucial nesting ground for endangered Kemp's ridley sea turtles. They are the smallest and most endangered sea turtle species in the world. You may have the rare opportunity to witness the incredible sight of these ancient creatures laying their eggs and the hatchlings making their way to the ocean.
The seashore boasts expansive sandy beaches, turquoise waters, and undisturbed dunes that provide a perfect backdrop for relaxation and recreation. It is also home to a rich variety of bird species, making it a birdwatcher's paradise.
The warm waters of the Gulf of Mexico provide excellent opportunities for swimming, surfing, and kayaking. Fishing enthusiasts can cast their lines from the shore or embark on chartered fishing trips to catch a variety of fish species.
Camping is a popular activity at Padre Island National Seashore, with several campgrounds available for overnight stays. The experience of sleeping under the stars and waking up to the sound of crashing waves is truly unforgettable. Hiking and nature trails wind through the dunes, so you can explore the island's diverse flora and fauna.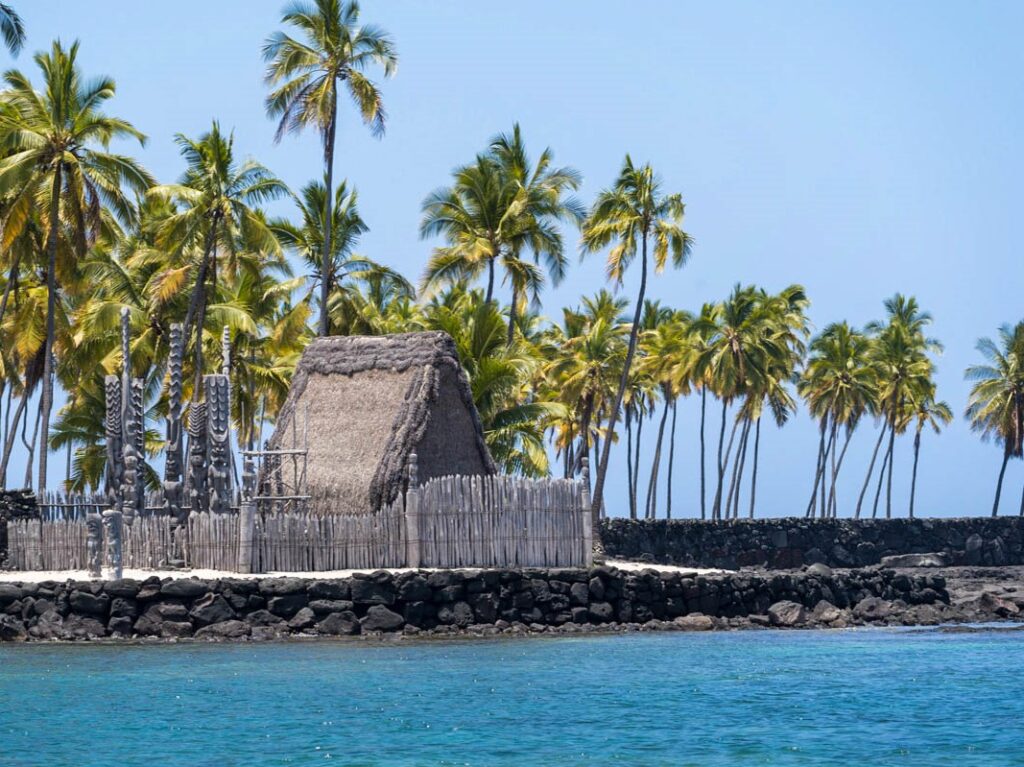 Puʻuhonua o Hōnaunau National Historical Park, Hawaii
Recommended by Jessica at Uprooted Traveler
Puʻuhonua o Hōnaunau National Historical Park is located in South Kona on the Big Island of Hawaii. This chain of islands is one of the most remote destinations on the planet and is only accessible via airplane (the closest destination is at least a six-hour flight away!).
Puʻuhonua o Hōnaunau is historically and culturally significant, as the former site of royal grounds and a sanctuary for those that broke kapu (or sacred laws). In ancient Hawaii, there were kapu put in place to maintain order of society. Some of the kapu would leave us scratching our heads today (for example, women were not allowed to eat bananas), but still, breaking kapu was almost always punishable by death. The only way that someone that broke kapu could be saved is by heading to puʻuhonua, a sanctuary and place of forgiveness.
There were many puʻuhonua in Hawaii, but Puʻuhonua o Hōnaunau is the best preserved on the island today. Several important ceremonial structures still standing. During your visit, stroll around the Puʻuhonua, where there's a heiau (temple) and a mausoleum, where the bones of ali'i (or high chiefs) still lie today. Nearby, there's also the Royal Grounds, where you can see the ruins of where the chiefs once lived and played.
If you're wondering where to stay on the Big Island, there are accommodations of all varieties nearby in Kona. The Royal Kona Resort is an excellent reasonably priced option, with a pool overlooking the ocean. And the Four Season Hualalai is one of the swankiest resorts in all of Hawaii, with a whopping seven pools (including an infinity pool) and a cultural center to learn more about the islands' beautiful culture.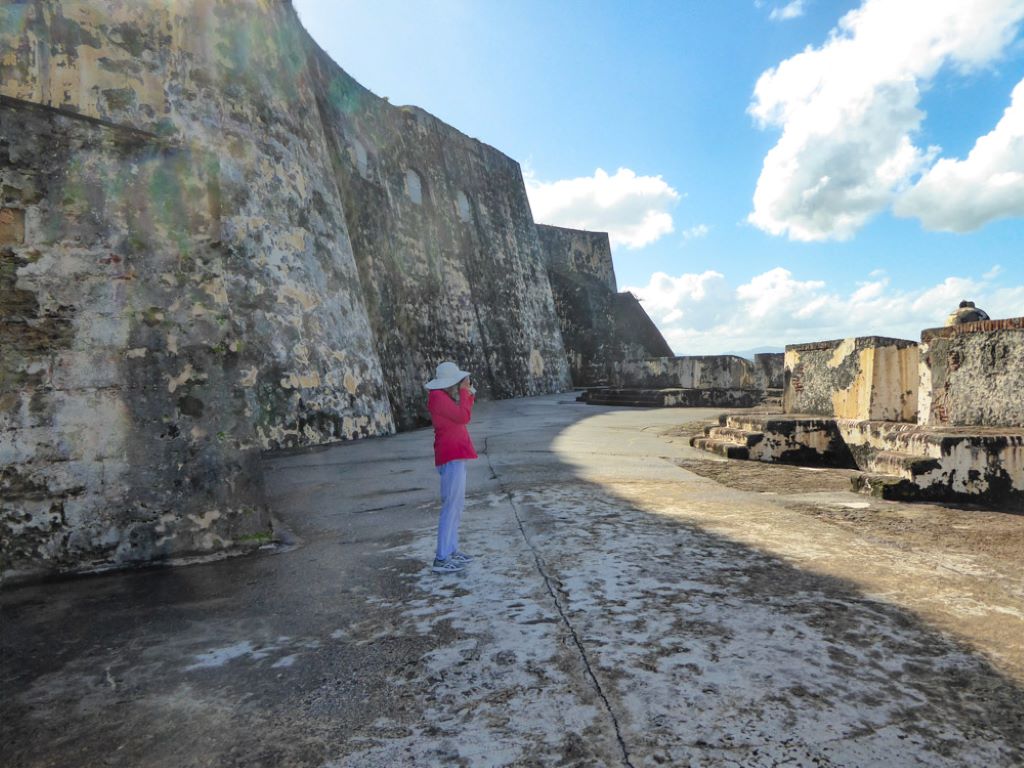 San Juan National Historic Site, Puerto Rico
Recommended by Dhara of It's Not About the Miles
Exploring the San Juan National Historic Site is a must on any Puerto Rico itinerary! The site is also a UNESCO World Heritage Site and a top attraction in Old San Juan, the historic district of San Juan. Consisting of several discrete sights, including two stunning forts, the San Juan National Historic Site protects the colonial-era fortifications built here by the Spanish to protect the valuable city and bay.
Explore Castillo San Felipe del Morro, where you can admire the oldest lighthouse on the island and take in views of San Juan Bay. On weekend afternoons, watch locals fly kites on the vast swathe of green in front of the fort. A short walk away, explore Castillo San Cristobal, where you can walk an underground passage, view old cannons, and enjoy the views from the many garitas (watchtowers).
Also be sure to visit the San Juan Gate, which used to be the main entrance into the walled town in colonial times. By the gate, you can also see a part of the old town walls. I loved the many photo spots in both forts. The sentry towers, walls, staircases, and gates all make for very striking photos!
San Juan has an international airport. Once you fly into the Puerto Rican capital, you can take a taxi into Old San Juan to visit the site. If you plan to stay a few days, consider the historic and elegant Hotel El Convento in Old San Juan.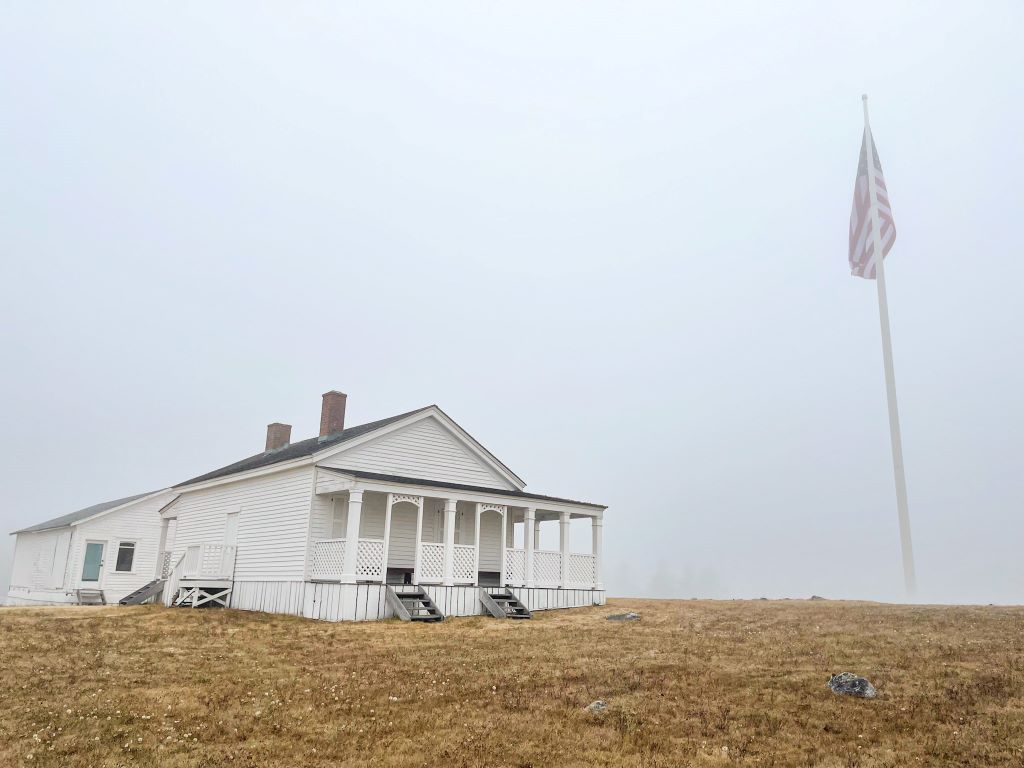 San Juan Island National Monument, Washington
Recommended by Anwar at Beyond My Door
One of the most odd bits of American history is how the death of a pig nearly led to war between the United States and the United Kingdom. June 15, 1859, James Cutler, an American farmer, shot a pig in his potato patch belonging to nearby Irish farmer Charles Griffin. The Oregon Act divided the land of the northwest between the US and the UK. However, the fate of the San Juan Islands was never fully determined. Both sides claimed it, with Americans on the south and UK Hudson Bay Company folks on the north. The pig was the spark.
Both sides petitioned their governments and troops arrived on each side of the island. It was decided to let Kaiser Wilhelm of Germany arbitrate. Each side kept troops and the peace. Over time the sides would communicate, spend holidays together, and hold athletic competitions. The island experienced 8 years of encampment before the eventual withdrawal of British troops and settlers.
San Juan Islands National Historical Park consists of sites related to both camps of the British and Americans. You can visit historic buildings and some rangers dress up in period clothing while discussing the history of the site.  The British camp is the most built up and robust of the two camps.
The American camp was more basic and cold. It's fascinating seeing the differences. You can also explore some nearby beaches by the American camp. For me, the most interesting part of the site was learning about a piece of American history and the proximity to another war with the UK.  To get to San Juan Islands, you must take a ferry which is part of the adventure in itself. Restaurants and lodging are available in Friday Harbor.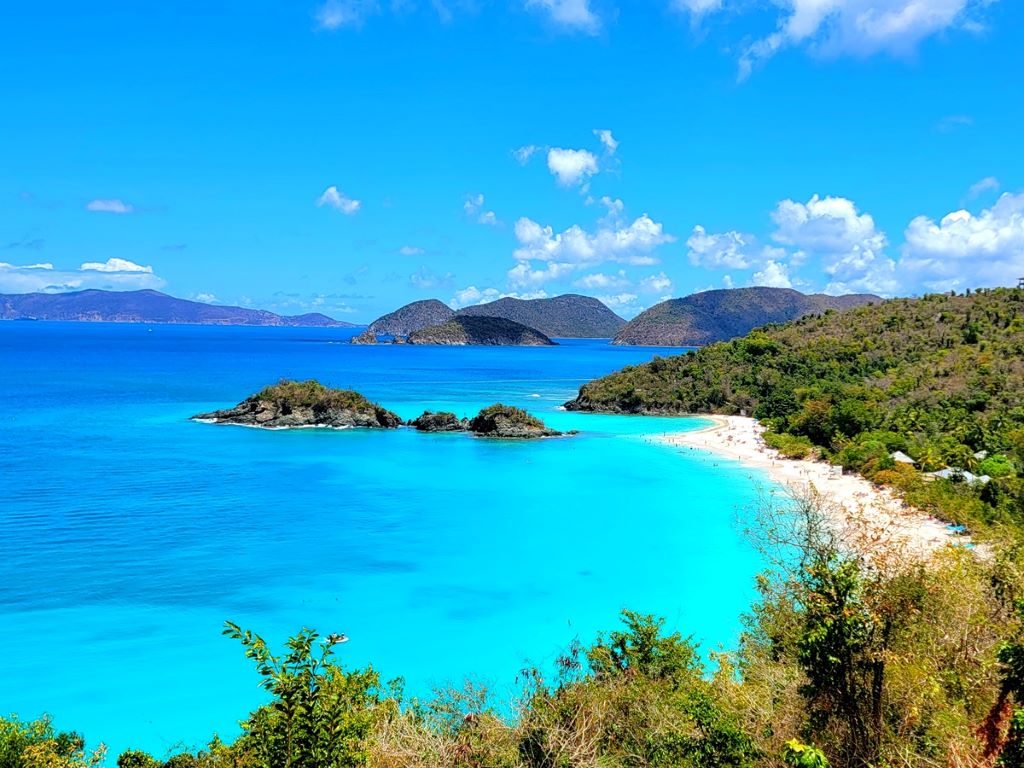 US Virgin Islands National Park, Virgin Islands
Recommended by Melissa at New York Discovered
USVI National Park on St. John is by far one of our favorite national parks because of its remote location and unique and stunning scenery. The contrasting forests in the center of the island against the turquoise waters on the shores made it a great experience.
The U.S. Virgin Islands National Park is located on the island of St. John, the Virgin Islands' most remote island. The USVI National Park offers a unique combination of natural scenery, with its forested center and white sand turquoise water beaches along the shores. Some of the top activities in USVI National Park include hiking, snorkeling, and beach combing.
Trunk Bay is one of the best beaches for snorkeling and swimming in the park. The beach features a protected snorkel trail with signs containing information about the different types of plants and animals that live along the shore. Snorkel equipment can be rented onsite. You will find plenty more gorgeous beaches in USVI National Park, including Hawksnest Beach, Cinnamon Bay Beach, and Maho Beach.
The park also contains ample opportunities for hiking. The Salt Pond and Drunk Bay Hike is one of the easiest at only 1.1 miles. The 2.3-mile Ram Head Trail is a great moderate hike. And more advanced hikers can enjoy the longer Reef Bay Trail. To explore the history of the island, visit the Annaberg Plantation where you can walk through the ruins of a sugarcane plantation.  
To get to St. John, you will need to arrive by boat as there is no airport on the island. You can fly into St. Thomas and take a car ferry or water taxi over to St. Cruz on St. John. The ride takes about a half hour.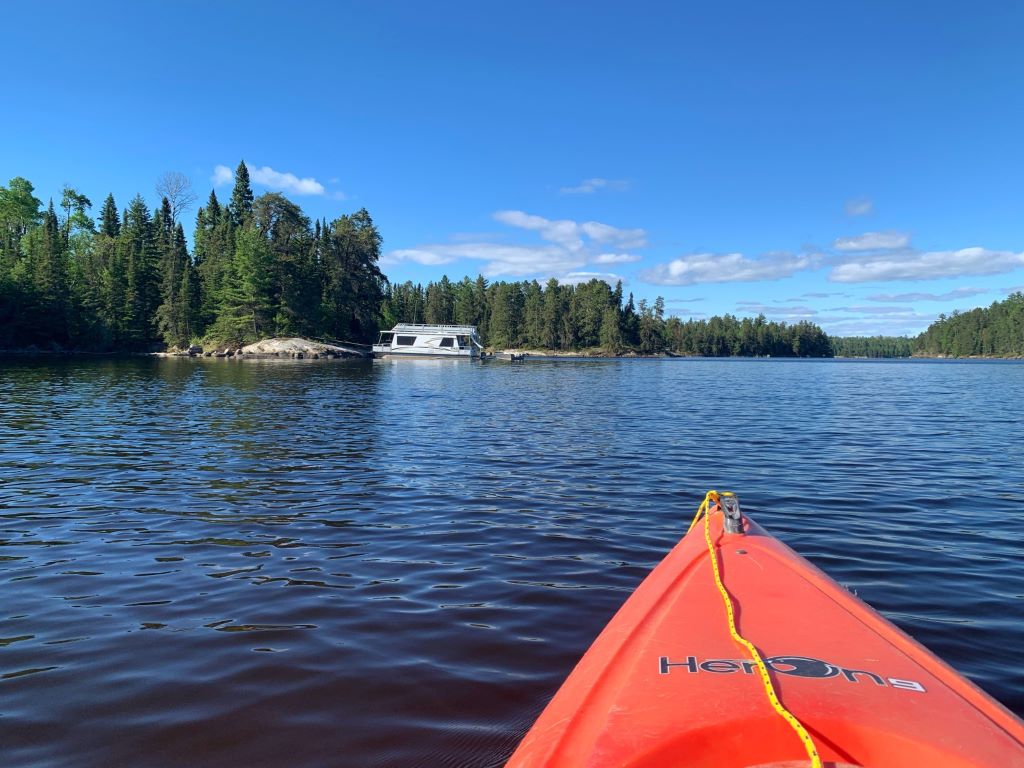 Voyageurs National Park, Minnesota
Recommended by Susan of This Big Wild World
Voyageurs National Park in northern Minnesota is not just one island but a collection of over 500 islands, 30 lakes, and 650 miles of shoreline. This unique park is meant to be experienced on the water. The area is home to some of Minnesota's most treasured wildlife including black bears, gray wolves, moose, and more!
The best way to explore this park is by houseboat! For houseboat rentals, Voyagaire Lodge and Ebel's Houseboats are great options. Houseboats can park at designated houseboat sites overnight or at undesignated spots as long as they are at least 200 yards away from any developed structure or site. These are first come first serve. All houseboats must have a permit to be in the park on specific days, but permits are not site-specific making it easy to move around the park during your stay.
If that's not for you, there are other options! Boat-in campsites can be reserved online and come with a picnic table, fire ring, pit toilet, bear vault, and tent pads. 
The only in-park lodging is Kettle Falls Hotel which is accessible by boat. Guests can arrange a shuttle service with their reservation. Outside of the park, there are numerous options. Voyagaire Lodge is conveniently located on Crane Lake with an on-site restaurant and boat rental options to explore during the day. Renting a houseboat in Voyageurs National Park is one of my favorite and unique experiences in my home state of Minnesota! 
A Few More Thoughts on Island National Parks
The United States is home to a remarkable collection of National Parks on Islands. These 20 island national parks, each with its own distinct features and natural wonders, provide a diverse range of landscapes, wildlife, and recreational opportunities.
From the tropical paradise of Hawaii's Haleakalā National Park to the rugged beauty of Maine's Acadia National Park, these islands showcase the incredible diversity of the American landscape. You can explore the vibrant coral reefs of Dry Tortugas National Park. Or you can hike through the dense forests of Channel Islands National Park. The list of things to do in these National Parks is as diverse as the lands.
These island national parks play a crucial role in protecting fragile ecosystems. They provide habitats for numerous endangered species and serve as important breeding grounds for migratory birds. By visiting these parks, we can contribute to their preservation and support the ongoing efforts to maintain their ecological integrity.
Island parks also provide an opportunity to learn about the cultural heritage and history of the United States. From the indigenous peoples who have inhabited these lands for centuries to the early European settlers and the stories of maritime exploration, these parks offer a glimpse into the past.
These 20 unique island national parks in the United States are treasures worth exploring. They offer a chance to connect with nature in ways that are truly unforgettable. So pack your bags, embark on an island adventure, and discover the wonders that await in these extraordinary national parks.